Think you can't afford to study in Oxford?
Think again.
We know that the Master of Public Policy (MPP) can mean a significant financial commitment. And we believe that access to finance should never be a barrier to studying with us. So we've worked hard to open the door to the best and brightest applicants.
of our MPP students received full or partial scholarships in 2023
of our MPP students received full scholarships in 2023
full or partial scholarships each year offered by the central University
You're thinking of applying. What's next?
First, look at the figures: course fees and living costs. 
Course fee
Annual fees for entry in 2024–25
| Fee status | Annual course fee |
| --- | --- |
| Home (UK, ROI, Channel Islands and Isle of Man) | £49,990 |
| Overseas (including EU) | £49,990 |
What do course fees cover? Your teaching and other academic services and facilities provided to support your studies. They don't cover accommodation or other living costs. Need more detail? The Graduate Admissions pages under 'Funding and Costs' has further information.
How much does it cost to live in Oxford?
You can get a good idea of living costs for a graduate student at Oxford on the University living costs pages. There may also be costs associated with the Summer Project, depending on the type and location you choose.
Can I work to fund my studies?
The MPP is an intensive, full-time programme and we encourage students not to take on any work commitments outside the course. Your budgeting should take this into account.
Can I bring my family to Oxford with me?
Yes! Oxford is a very family-friendly city, and many of our students have been accompanied by family members.
In May 2023 plans were announced by the UK government to make future changes to the current system which allows family members to apply to come to the UK. The government has committed to work with the higher education sector to explore alternative options to ensure the brightest and best students can continue to bring dependents when they study at the UK's world-leading universities.
Read all about living in Oxford.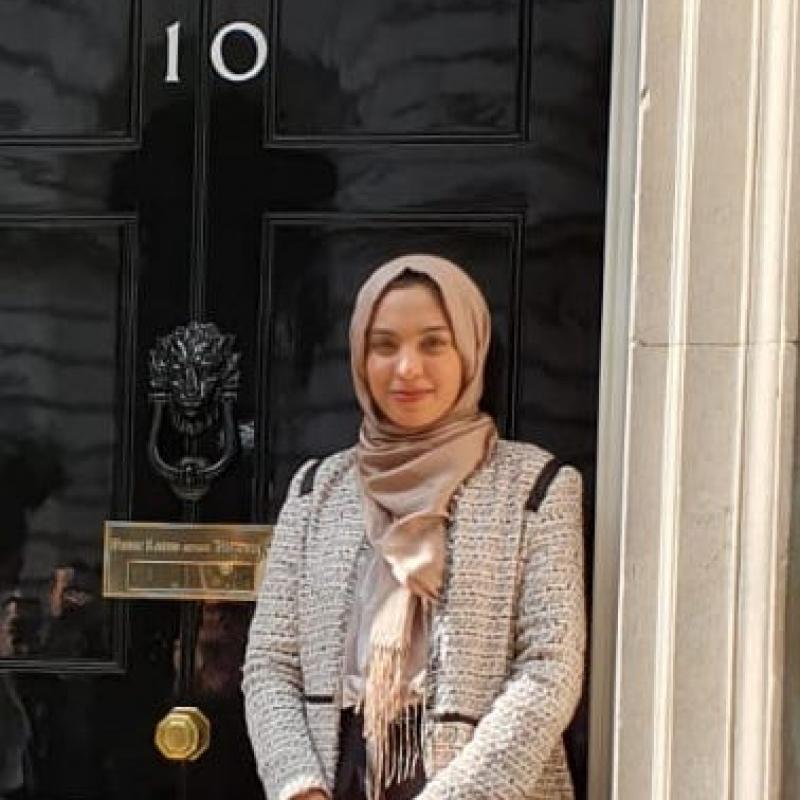 Having this scholarship means I can take full advantage of all the opportunities at Oxford without any worry on my back about funding my studies. Being able to join a group of outstanding UK civil servants who've received this scholarship is also really incredible.
Mona Murad, Duke of Cambridge Scholar, MPP Class of 2021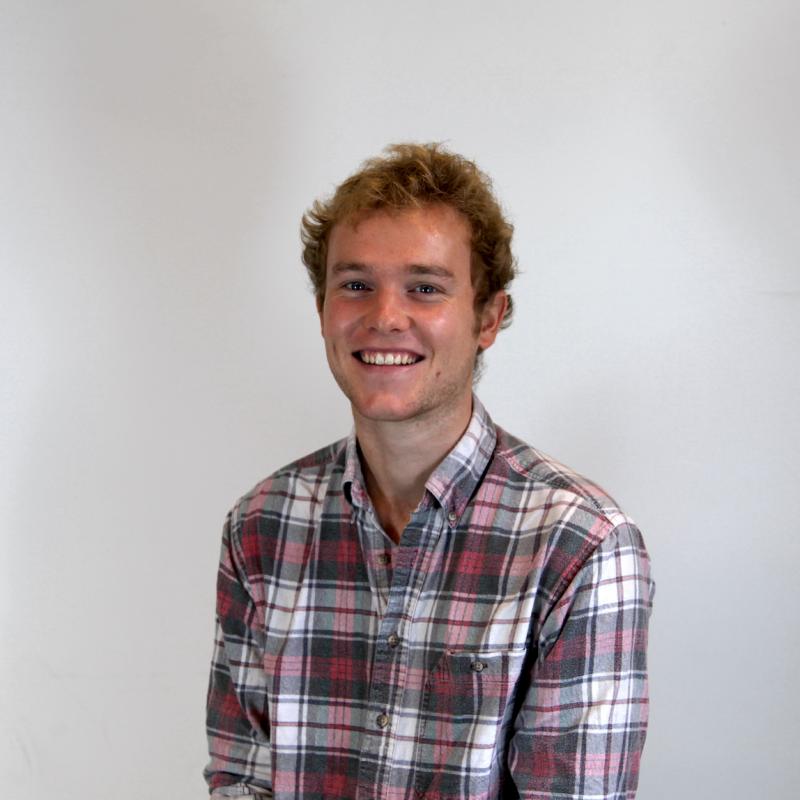 The MPP was a formative and pivotal moment for me professionally and personally and I made deep connections and friendships. I still interact professionally with former fellow students and professors on a monthly basis. I would not have been able to do the MPP without the support of a Luksic Scholarship.
Alexander Michie, Luksic Scholar, MPP Class of 2014
Below you'll see the wide range of funding opportunities available.
First, explore all funding opportunities available to you as early as possible, including through your own employer, governments, private sponsorship, external funding, and scholarship or bursary opportunities. Some scholarship schemes have deadlines before the MPP application deadline, so make sure you check. The Chevening deadline is normally in early November.
University of Oxford funding. Many of our students have been successful in receiving University Scholarships such as Clarendon, Weidenfeld Hoffman, and Jardine awards. You will automatically be considered for the majority of University scholarships for which you are eligible when you apply.
Funding from the Blavatnik School: We are hugely grateful to the many different donors who make it possible for us to offer a variety of scholarships and financial awards. Please note the Blavatnik School's funding is limited and you should not rely on it as a main source of financial support. In order to be considered for awards managed by the Blavatnik School, if you are successful in getting a place, you will be required to complete and submit a Scholarship Questionnaire, usually within a week of receiving your offer. We do not collect this information at the point of application as it is important to us that we credibly signal that this does not influence our admissions process.
Loans. Many students consider funding their studies, in part, through financial loans. The School has an arrangement to provide students with access to loans through loan provider Prodigy Finance, which we recommend students investigate alongside other options if they are considering taking out a loan.
The Blavatnik School blog features some posts and experiences from alumni that might help or inspire your search for the right financial support.
Paragraph title
Feel at home in Oxford
With its medieval colleges, stunning nature reserves and unbeatable cultural activities, living in Oxford will be one of the highlights of your year on the Master of Public Policy (MPP).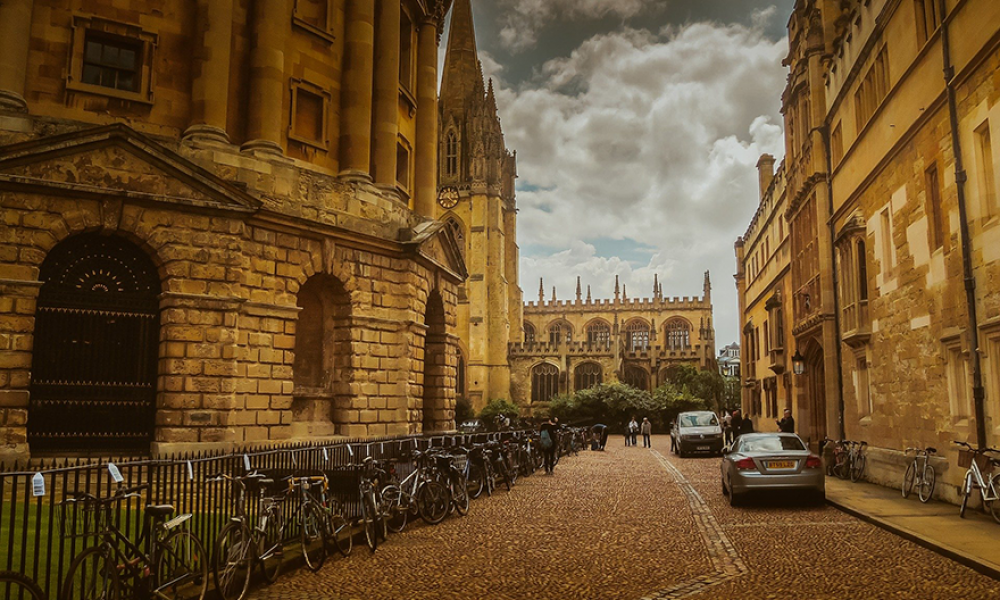 UNIVERSITY-WIDE SCHOLARSHIPS
The University of Oxford offers a mixture of scholarships and awards, with a range of eligibility criteria often including the applicant's country of origin. Many Oxford colleges also offer scholarship schemes and several have partnered with the Blavatnik School of Government specifically to support MPP students.
There are more than 1,000 full scholarships available through the University for graduate courses. For most of these, your application is automatically considered as soon as you submit your general course application online. To find out which scholarships you are eligible for, including those that require additional applications, please visit the University of Oxford's fees and funding pages.
BLAVATNIK SCHOOL OF GOVERNMENT SCHOLARSHIPS
We work hard to provide financial support for students from all regions of the world. And we're constantly developing new ways of supporting students financially. By asking our supporters to donate precious funds, we make it possible to assist the very best future public leaders from countries across the world to study with us.
In order to be considered for a Blavatnik School of Government scholarship you need to have received an offer to study the MPP. You will then be required to complete and submit a Scholarship Questionnaire, usually within one week of receiving your offer letter.
EXTERNAL FUNDING AND SCHOLARSHIP OPTIONS
The Alternative Guide to Postgraduate Funding gives advice about applying for funding from charities and trusts, provides a searchable database of external funders, and advises on how to make a strong application. You may also want to check the University of Oxford external scholarships webpage for links to external funders which you can also search for by region.
View details of the available scholarships you may be eligible for below:
In addition, we are aware that students from the US coming to the MPP would be eligible for the Fulbright Scholarship, and Truman Scholarships.
This is not an exhaustive list – if you know of publicly funded scholarships for studying at the University of Oxford in your country, please let us know. You can find all types of scholarships on the International Scholarship website.
If you are in contact with an external funding body who would like to liaise with us directly please contact the Admissions team, who will be happy to give advice or provide a letter of support for an external funding application.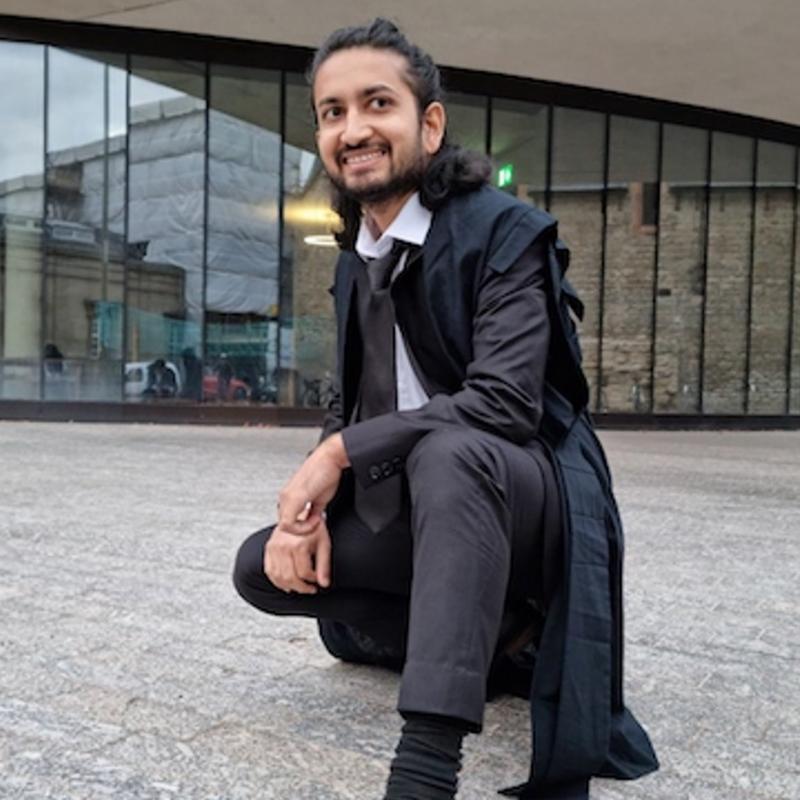 Having a fully funded scholarship has meant I can focus my energies on the MPP programme. Without it I don't think I would be here.
Nikunj Agarwal, Chevening Scholar, MPP Class of 2021