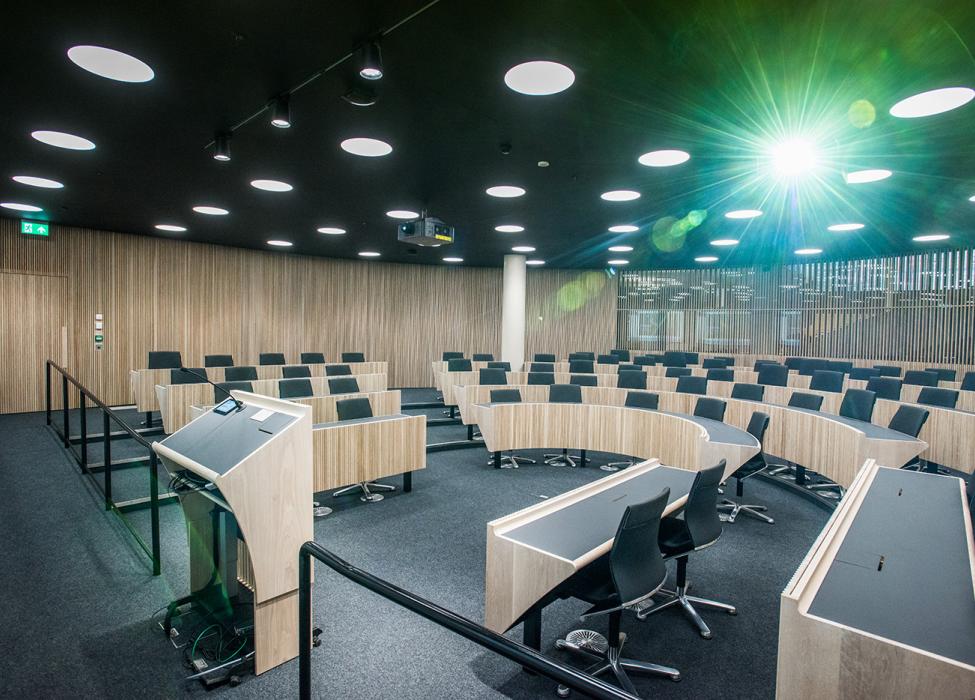 Spaces within the Blavatnik School of Government building are available to hire when not in use by the School. If you are interested in using our building please see the attached documents.
Commercial filming
We also welcome commercial filming enquiries and review them on a case-by-case basis. Use of the School for commercial filming starts from £12,000 per day.
Contact us
For further details contact the events team at holdyourevent@bsg.ox.ac.uk, on +44 (0)1865 616 693, or by using the form below.