Tackle the biggest challenges facing the public sector
Maintain your exemplary performance in your current role while developing the new skills and perspective you need to take on a top leadership role.
The Rising Public Leaders Programme is a six-day intensive programme bringing together a group of upcoming public leaders from a diverse array of countries. It will broaden your skills and provide you with the conceptual frameworks and practical tools you need to lead a public sector organisation successfully in a rapidly changing and deeply challenging world.
Offering insight from the world's leading scholars and practitioners, and peer learning from your counterparts around the globe, this programme will help you move into the top leadership of a public-sector organisation in the next three to seven years.
The programme immerses participants in a multinational, multidisciplinary experience through which you gain skills and confidence in your management of people, technology, and organisational culture; your partnerships and negotiations with business entities and non-profits; and your navigation of challenges to personal and organisational integrity.
Learn through an intensive and engaging mix of pedagogical styles, including:
Classroom discussions
Simulations
Practical exercises
Group work
Participants will establish an ongoing connection with us and will become executive alumni of the Blavatnik School.
Now accepting applications for 2024
Programme dates
14–19 April 2024
This was one of the best learning and development experiences I've ever had. The topics were highly relevant to anyone in public service and there was also a huge range of learning methods employed. By the end of it you'll be hugely energised and ready to take the learning home and apply it immediately.
Keith Moynes, Assistant Secretary General, Department of Further and Higher Education, Research, Innovation and Science, Government of Ireland, 2022 participant
A major takeaway for me was the importance of using storytelling as a tool for communicating. I also liked the open and safe space provided for all of us to engage.
Mukhtaar Tijani, General Manager, Lagos State Electricity Board, Lagos State Government, 2023 participant
Move into a top leadership role
The Rising Public Leaders Programme aims to strengthen the skills that upcoming leaders need to build cultures of excellence, effectiveness, and integrity throughout the institutions they lead and across the public sector more widely.
Throughout the programme, participants work on skills and frameworks that are essential today across all branches and departments of government in any country or international institution.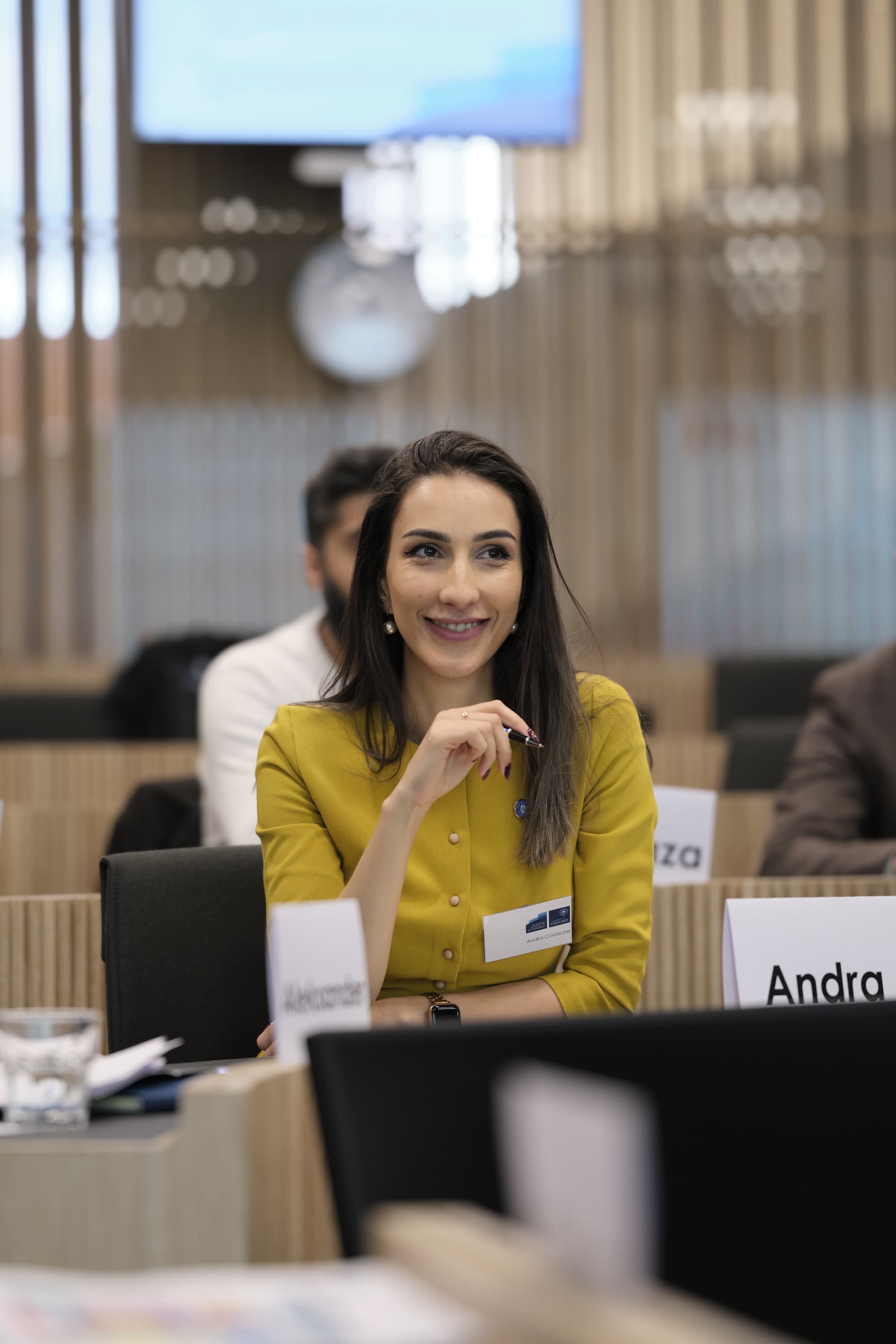 Communicating effectively
Examine how leaders of public organisations communicate to best effect: internally, across government, and beyond. This requires an ability to listen and communicate with the clarity necessary to catch attention amid a jumble of competing messages around government. These sessions will leave you with a fresh understanding of the role of storytelling as a fundamental part of leadership.
Harnessing digital technology
You will explore the complex political, regulatory, and technological challenges leaders face, using a case study on the development of 5G technology. Also examine questions of cybersecurity, including threats newly enhanced by artificial intelligence. You will have the opportunity to dive deeper into a specific topic that is most relevant to you and your organisation.
Reducing cognitive bias in decision-making
Explore framing bias, confirmation bias, overconfidence bias, and sunk-cost bias, as well as examples of groupthink. You will consider the consequences for decision-making, and test some simple techniques to overcome these biases in individual and group decisions.
Strengthening organisational effectiveness
Understand the trends and cycles in organisational reform and what evidence there is to support strategies of radical reform or incremental improvement. You will look at the tools that different administrations use to improve performance, including target-setting, data generation and outsourcing.
Negotiating in the public interest
Refresh and extend your familiarity with core concepts and expand your knowledge of more advanced negotiation tactics. Through interactive simulations, you will learn and practise specific analytical tools for conducting multi-stakeholder deliberations across international boundaries, with powerful commercial interests and multiple governments.
Maintaining personal integrity
Build a moral language for understanding ethical challenges and have greater confidence in handling the pressures that public leaders inevitably face. Examine how difficult it can be to recognise integrity, understand the factors that cloud our ethical decisions, and appreciate the long-term damage to one's leadership that can flow from a single misjudgement.
This experience will change the way you work, think, manage, build relations and effective teams and promote integrity in institutions you serve. This programme will enable you to become an inspiring leader whom others will want to follow.
Dominik Porvažník, Chief of Staff to the Prime Minister of the Slovak Republic, 2023 participant
Paragraph title
Prepare for a top leadership role
Admission to the programme is selective and is based on professional achievements, organisational responsibilities, and personal motivation.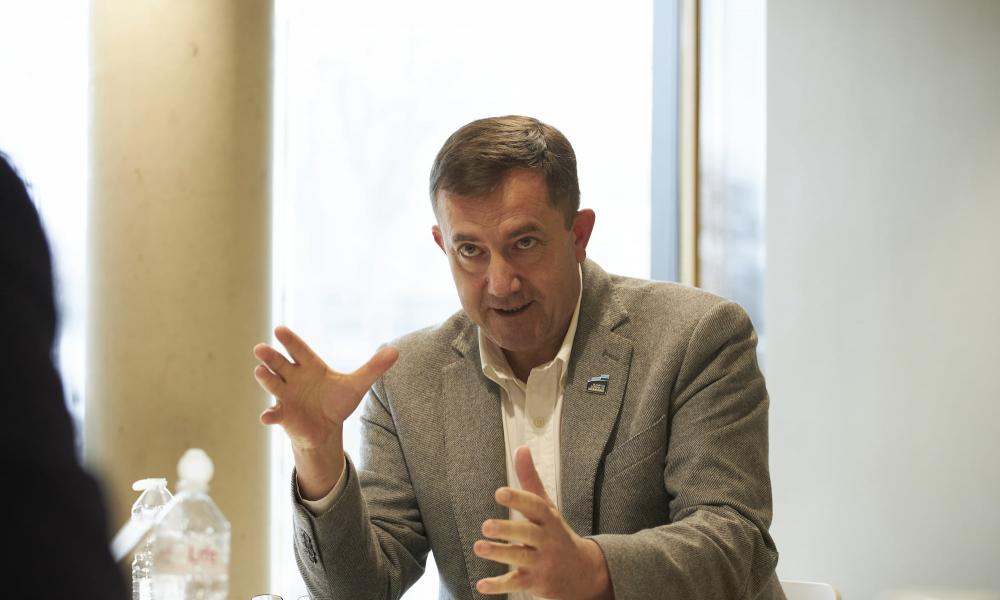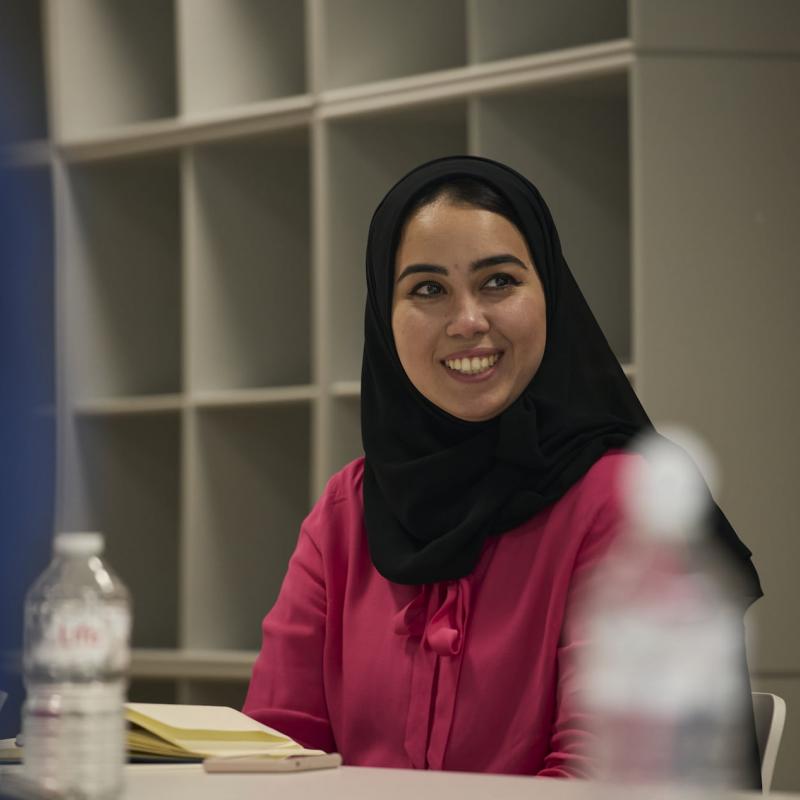 The real value of the Rising Public Leaders Programme was its ability to create an open and transparent space for government officials from around the world to discuss diverse viewpoints and challenge the status quo.
Farah AlSayegh, Senior Specialist, Digital Strategy, Abu Dhabi Digital Authority, 2022 participant
Apply now or complete our registration form to be contacted by one of our recruitment advisors.
If you have specific questions, get in touch.