Kow Essuman
Legal Counsel to the President of Ghana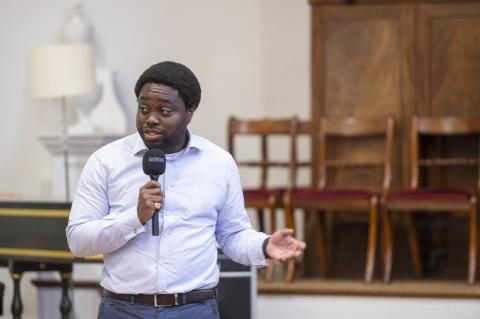 Reflecting on the Rising Public Leaders Programme 
How does our Rising Public Leaders Programme prepare participants for the challenges of public-sector leadership? Kow Essuman, Legal Counsel to the President of Ghana and one of this year's participants, shares his reflections.
Estimated reading time: 3 Minutes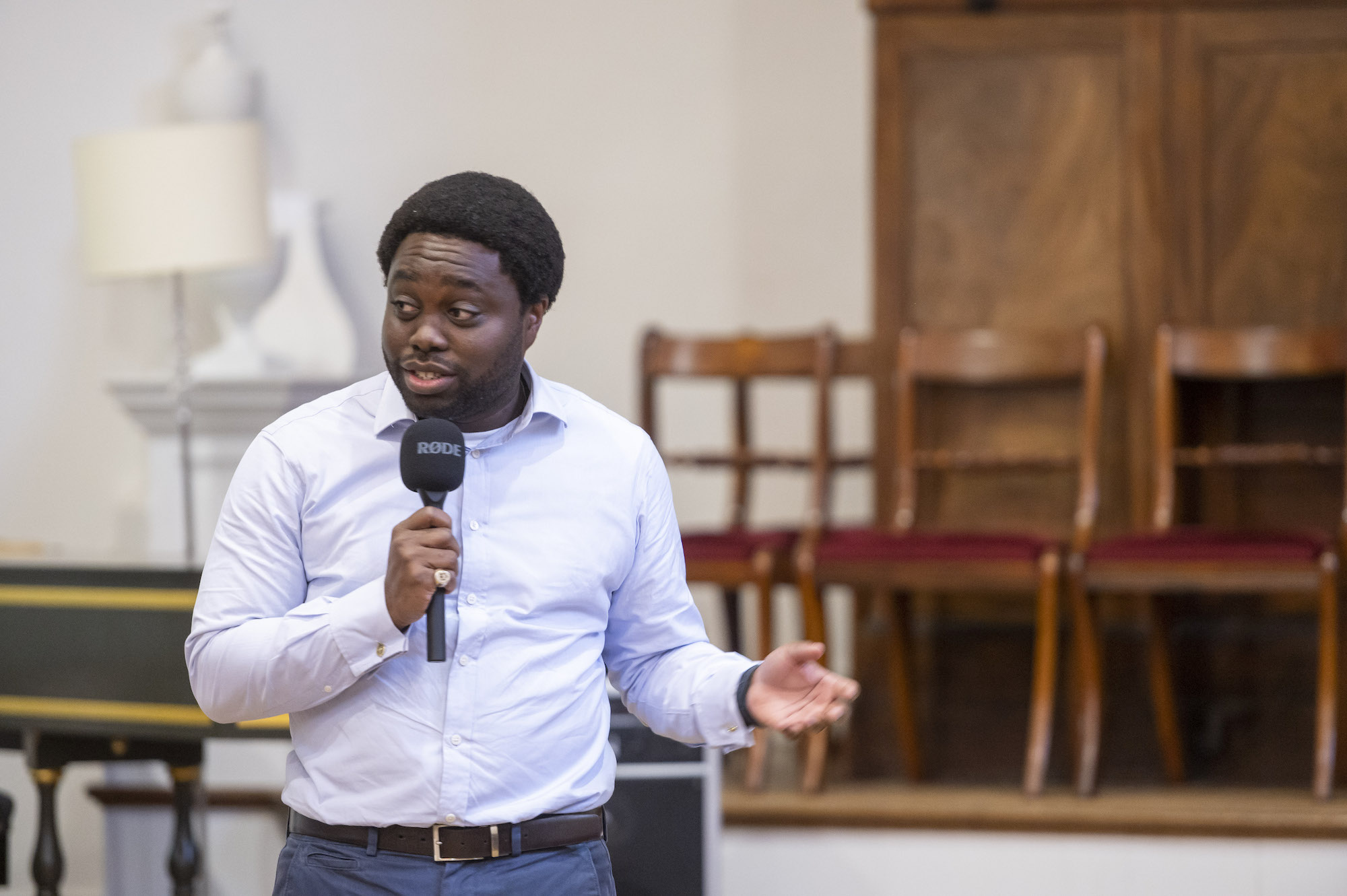 Embarking on the Rising Public Leaders Programme at the Blavatnik School of Government has been a defining chapter in my professional journey. This transformative experience not only enriched my knowledge and skills but also shaped my perspective on public leadership in profound ways. 
A milestone in my career
The programme has been a pivotal milestone in my career, propelling me towards new heights of excellence in public leadership. The rigorous curriculum and thought-provoking discussions broadened my understanding of the complex challenges faced by leaders in the public sector. I was exposed to a diverse range of modules that were both intellectually stimulating and practically applicable, covering a wide range of topics including integrity in public life, crafting effective narratives, governing in times of challenge and change, internet governance, strengthening public organisations, pitfalls in decision-making and cultures of respect. I found the module on integrity in public life to be particularly enjoyable, as it provided me with valuable insights into how to maintain a high level of ethical standards in public service. The programme elevated my confidence, enhanced my decision-making abilities, and equipped me with the tools necessary to navigate the ever-evolving landscape of public service.
Why apply?
Recognising the need to continually develop my skills and expand my knowledge, I saw this programme as an extraordinary opportunity to learn from renowned experts, and immerse myself in the intellectually stimulating environment of the University of Oxford. I wanted to sharpen my leadership acumen, explore innovative approaches to governance, and build lifelong connections with like-minded professionals from around the world.
What stood out?
One of the remarkable moments of the programme was the captivating interaction with Lord Simon Woolley in the House of Lords. His inspiring and moving story stirred my soul, reaffirming my commitment to making a positive difference in the world. The module on integrity in public life resonated deeply with me, highlighting the significance of maintaining ethical standards as a public leader. Crafting effective narratives and telling one's story was another module I enjoyed. The engaging discussions, thought-provoking debates, and real-world case studies provided an enriching learning experience that will forever shape my approach to leadership.
Diversity of thought and experience within the cohort
One of the most enriching aspects of the programme was the remarkable diversity within my cohort. Collaborating with rising leaders from diverse backgrounds, including politicians, civil servants, and officials from international organisations, brought a wealth of perspectives and experiences to our discussions. The global nature of our cohort fostered a vibrant exchange of ideas, allowing us to challenge assumptions, broaden our horizons, and explore innovative solutions to complex problems. The bonds we forged during the programme will surely last as we keep on helping and gaining knowledge from each other in our professional lives.
Advice for those thinking of applying
For aspiring public leaders considering the Rising Public Leaders Programme, my advice is to approach the application process with authenticity, clarity of purpose, and a genuine commitment to growth. Demonstrate your passion for public service, articulate your goals, and showcase your capacity to contribute to the collective learning experience. Be prepared to embrace diverse perspectives, engage in meaningful discussions, and step outside your comfort zone. The programme offers a unique opportunity for personal and professional development, and those who seize it with enthusiasm and an open mind will reap the rewards.
The charm of staying in Oxford
Experiencing the enchanting atmosphere of Oxford was a memorable part of the programme. The city's historic architecture, beautiful green spaces, and intellectual ambiance provided a great environment for learning and personal development. Exploring the picturesque streets, eating dinner in renowned colleges like Wadham College and Balliol College, and experiencing the vibrant cultural scene were moments of pure delight. The rich history and academic legacy of Oxford added a sense of awe and inspiration to our time there, making it an ideal backdrop for our transformative journey.
Teaching and faculty excellence
The programme boasts an exceptional faculty comprising distinguished experts and thought leaders. They possessed profound academic knowledge alongside extensive practical experience, bridging the gap between theory and real-world application efficiently. Their contribution was instrumental in shaping our understanding of effective governance and leadership. The commitment of the faculty, particularly the Programme Directors Professor Chris Stone and Dr Roxana Radu, to our growth, their unwavering support, and their dedication to fostering an inclusive learning environment were truly commendable. Their guidance and mentorship will continue to inspire me as I pursue my career in public service.
Completing the programme has been a truly transformative experience. The memorable moments shared with an exceptional cohort, the diversity of thought and experience, and the excellence of the teaching and faculty have collectively shaped me into a more confident, knowledgeable, and purpose-driven public leader.
I am immensely grateful for the opportunity to have been part of this prestigious programme. The lessons learned, the connections made, and the experiences gained will undoubtedly continue to shape my professional journey for years to come. I encourage aspiring public leaders to seize this remarkable opportunity and embark on their own transformative journey at the Blavatnik School of Government. 
We are now accepting applications for the Rising Public Leaders Programme on 14–19 April 2024.