Biography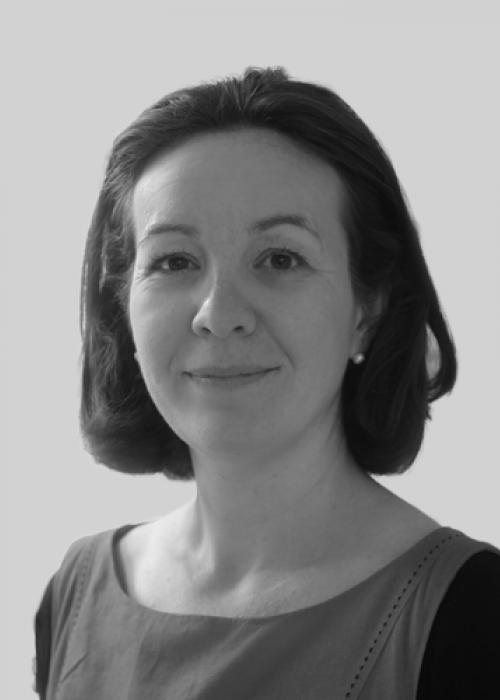 Emily Jones
Associate Professor in Public Policy (Global Economic Governance)
Emily Jones' research examines government practices in asymmetric negotiations in the global economy. She investigates the ways in which small developing countries exert influence even in highly asymmetric negotiations. She holds a DPhil in International Political Economy from the University of Oxford, and an MSc (distinction) in Development Economics from the School of African and Oriental Studies, University of London, and a first class BA in Philosophy, Politics and Economics from the University of Oxford.
Emily Jones is director of the Global Economic Governance Programme, a research programme co-hosted by the Blavatnik School of Government and University College Oxford. The Programme is dedicated to fostering research and debate into how global markets and institutions can better serve the needs of people in developing countries. She is the academic coordinator of the Oxford-Princeton Global Leaders Fellowship Programme which provides exceptional early career researchers with a unique opportunity to work on global governance and the role of developing and emerging countries in the world political economy. She is also a Fellow of University College.
Emily Jones previously worked in Ghana's Ministry of Trade and Industry, for Oxfam GB, and for the UK Department for International Development. She is a regular contributor to the World Trade Organization's advanced policy training course, and has acted as a consultant for a range of international organizations including for the Commonwealth Secretariat, the Overseas Development Institute, the German Marshall Fund, and Oxfam International.
In 2015, Emily was invited to join the E15 Expert Group on trade and finance.
Recent Publications
'Negotiating Against the Odds: A Guide for Trade Negotiators from Developing Countries' (Palgrave Macmillan, 2013)
Global Banking Standards and Low Income Countries: Helping or Hindering Effective Regulation? Global Economic Governance Programme Working Paper 91, September 2014
'The WTO's Reform Crisis' Project Syndicate Op-Ed, 23rd October 2014
'When Do Weak States Win? A History of African, Caribbean and Pacific Countries Manoeuvring in Trade Negotiations with Europe' Global Economic Governance Programme Working Paper 95, December 2014
Research
My research examines the ways in which the governments of small developing countries interface the global economy. I am particularly interested in establishing the conditions under which these countries can exert influence in international economic negotiations, even when negotiations are highly asymmetric.
Research Projects
Small States in global trade negotiations
Since 2008 I have led an applied programme of research on small states in international trade negotiations, with funding from the Commonwealth Secretariat. Outputs include: Negotiating Against the Odds: A guide for trade negotiators from developing countries (Palgrave Macmillan 2013) and E. Jones, C. Deere Birkbeck & N. Woods Manoeuvring at the Margins: Constraints Faced By Small States in International Trade Negotiations, (Commonwealth Secretariat, 2010).
Low-income countries and global financial regulation
I am currently leading, together with Professor Ngaire Woods and Professor Thorsten Beck, a 3-year research project funded by ESRC and DFID that examines the political economy of global financial standards in low-income countries. Our project uses a variety of methods, including country case studies in ten countries in Africa and SE Asia, to establish and explain the responses of low-income countries to new global banking standards.