COVID-19 Government Response Tracker
Governments are taking a wide range of measures in response to the COVID-19 outbreak. This tool aims to track and compare policy responses around the world, rigorously and consistently.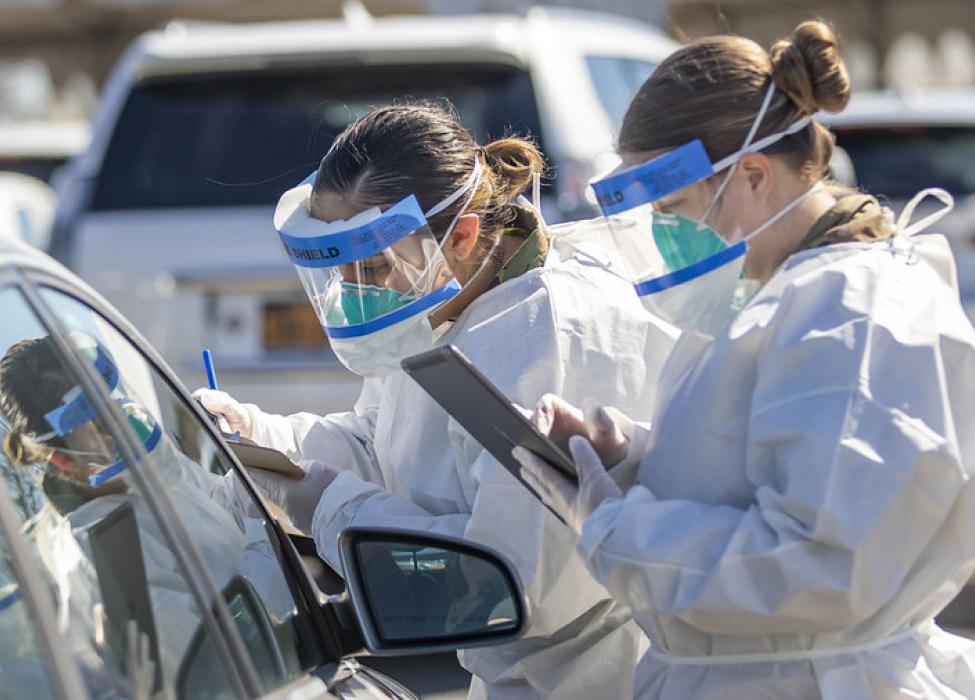 About the project
The Oxford Covid-19 Government Response Tracker (OxCGRT) collects systematic information on policy measures that governments have taken to tackle COVID-19. The different policy responses are tracked since 1 January 2020, cover more than 180 countries and are coded into 23 indicators, such as school closures, travel restrictions, vaccination policy. These policies are recorded on a scale to reflect the extent of government action, and scores are aggregated into a suite of policy indices. The data can help decision-makers and citizens understand governmental responses in a consistent way, aiding efforts to fight the pandemic. Our core working paper (BSG-WP-2020/032) provides more information on methodology and data collection.
Credits
Credit for media use (CC BY License): Oxford COVID-19 Government Response Tracker, Blavatnik School of Government, University of Oxford.
Recommended reference for academic publications: Thomas Hale, Noam Angrist, Rafael Goldszmidt, Beatriz Kira, Anna Petherick, Toby Phillips, Samuel Webster, Emily Cameron-Blake, Laura Hallas, Saptarshi Majumdar, and Helen Tatlow. (2021). "A global panel database of pandemic policies (Oxford COVID-19 Government Response Tracker)." Nature Human Behaviour. https://doi.org/10.1038/s41562-021-01079-8
Data use policy: Creative Commons Attribution CC BY standard. This data is provided free of charge. However, please consider contributing to the COVID-19 Fund for the World Health Organization. You can also find out more about supporting the work of the Blavatnik School of Government.
Download the latest datasets and timeseries data and read about the different versions of the dataset.
Refer to our codebook and coding interpretation guide when consulting or using our datasets.
Our core working paper (BSG-WP-2020/032) provides more information on methodology and data collection. The data is collected by a team of hundreds of volunteers around the world from the Oxford community and is updated continuously. We produce monthly regional reports providing a snapshot of shifts in government responses to COVID-19.
Indicators
OxCGRT collects publicly available information on 21 live indicators (and 3 retired indicators) of government response:
Containment and closure policies (indicators C1-C8) record information on containment and closure policies, such as school closures and restrictions in movement.
Economic policies (indicators E1-E4) record economic policies, such as income support to citizens or provision of foreign aid.
Health system policies (indicators H1-H8) record health system policies such as the COVID-19 testing regime, emergency investments into healthcare and most recently, vaccination policies.
Vaccine policies (indicators V1-4) record vaccination policies: a country's prioritisation list, eligible groups, cost of vaccination to the individual, and the presence of a vaccine mandate. This was in partnership with Oxford Martin School.
Please note: we have recently stopped updating data on our E3, E4, and H4 fiscal indicators. The data for these indicators will still be present in the CSV files, but they just are not being actively updated beyond August 2021. We do still plan to actively keep the H5 fiscal indicators (government investment in vaccine research) updated over time.
Policy indices
To help make sense of the data, we have produced four indices that aggregate the data into a single number from 0-100. This is a measure of how many of the relevant indicators a government has acted upon, and to what degree. The index cannot say whether a government's policy has been implemented effectively. For more information refer to our index methodology.
Overall government response index
The index records how the response of governments has varied over all indicators in the database, becoming stronger or weaker over the course of the outbreak. It is calculated using all ordinal indicators.
Containment and health index
The index combines 'lockdown' restrictions and closures with measures such as testing policy and contact tracing, short term investment in healthcare, as well investments in vaccines. It is calculated using all ordinal containment and closure policy indicators and health system policy indicators.
Stringency index
The index records the strictness of 'lockdown style' policies that primarily restrict people's behaviour. It is calculated using all ordinal containment and closure policy indicators, plus an indicator recording public information campaigns.
Economic support index
The index records measures such as income support and debt relief. It is calculated using all ordinal economic policies indicators.
Risk of openness index
The index is based on the recommendations set out by the World Health Organization (WHO) of the measures that should be put in place before Covid-19 response policies can be safely relaxed. Read more about the details, visualisations, and methodology. Read the dedicated Risk of openness working paper.
Note that these indices simply record the number and strictness of government policies, and should not be interpreted as 'scoring' the appropriateness or effectiveness of a country's response. A higher position in an index does not necessarily mean that a country's response is 'better' than others lower on the index.
Subnational data
In addition to country-level data, our primary datasets additionally include some subnational data. So far we have incorporated data for Brazilian states, Canadian provinces and territories, Chinese provinces, UK devolved nations, and US states into the primary dataset.
Subnational data can be interpreted using our main codebook and our subnational data interpretation guidance.
View all contributors to the project
Data is collected from public sources by a team of over one hundred Oxford University students and staff from every part of the world.
Research Assistants: Emily Cameron-Blake, Helen Tatlow, Laura Hallas, Saptarshi Majumdar.
Contributing team: Abeba Aleka Kebede, Abigail Chen, Abigail Escobar, Abigail Lourdes Contreiras Martinez, Abigale Shettig,Adam Wade, Adava Eneze, Adebanwo Kuye, Adel Molnar, Adil Sayeed, Aditya Lolla, Adrian Wang Xinting, Agatha Picetti Gonçalves da Silva, Ahad Kesaria, Ahmed Safar, Aidana Arynbek, Ailen Di Marzio, Akane Fujimoto, Akanksha Bhatia, Akeemat Ayinla, Akhil Rayasam, Akhila Kadgathur Jayaram, Alaa Dafallah, Alan An, Alejandrina Cripovich, Alex Chen, Alex Lap Ting Cheuk, Alex Qin, Alex Zhuang, Alexander Collin, Alexander Trousdale, Alexandra Boothroyd, Alexandre Duponcheele, Alexsander Silva Farias, Alfie Killigrew, Alfredo Ortega, Alice Cavalieri, Alice Eddershaw, Alice Graham, Alice Secheresse, Alice Vodden, Alice Worsley, Alina Romani Pozo, Aline Sayuri Konno, Aline Tognini, Alisha Sood, Allen Haugh, Allison Yu, Alonso Moran, Amit Kumar Mehto, Amun Nadeem, Ana Catarina Baptista, Ana Lorena Guerrero, Ana Lucia Villagran, Ana Luìza Albuquerque, Ana Paula Pereira dos Passos, Ana Virginia Lira Flor, Anagha Tirumalai, Anahi Alvarez-Amaro, Anandam Sarcar, Andre Houang, Andrea Garaiova, Andrea Klaric, Andrea Salhuana Bellodas, Andrew Brown, Andrew Lupati, Andrew Rapp, Andrew Read, Andrew Wagner, Andrew Wong, Andrew Wood, Andrey Krachkov, Andrey Krachkov, Andy Hu, Aneesa Khan, Aneri Shah, Angus Padley, Anika Buch, Anila Jose, Anindita K. Listya, Anita Kerubo, Anita Pant, Anjali Viswamohanan, Ankit Raj, Ann Hagen, Anna Bruvere, Anna Casey, Anna Jang, Anna Malandrino, Anna Matos, Anna Petherick, Anna Welsh, Annalena Pott, Annamarie Candler, Anne Hahn, Anneloes Hoff, Annika Browne, Anouka Saha, Anthony Michael Hachem, Anthony Sudarmawan, Antonio Terrazas, Anuki Edirisinghe, Anupah Makoond Makoond, Anusha Wani, Anushka Shah, Apoorva Mehta, Ariana Detmar, Arianna Marcolin, Ariq Hatibie, Arisa Sadeghpour, Arkar Hein, Arlette Misengabu Kayembe, Armand Patel, Arsalaan Asad, Arthur Lau, Asanti Gurre, Ashley Gilliam, Ashley McNeil, Ashraf Marasharin, Ashton Wagner, Asiya Kamber Zaidi, Atharva Deshmukh, Athena Zeng, Athira Zuhaira, Ahmad Yusri, Augusto Guajardo, Aviery Boone, Avneesh Beejah, Axel Nurdin, Ayan Habane, Ayanna Griffith, Ayla Mueen, Aysegul Elbasi, Bárbara Prado Simão, Babu Ahamed, Baoqing Jiang, Barbora Bacyte, Bassem Chakroun, Bat-Orgil Bat-Erdene, Bayleigh Jefferson, Beatric Cuellar, Beatriz Cristina Rodrigues Silva, Beatriz Franco, Beatriz Kira, Beatriz Pioltine Macedo Costato, Ben Ignac, Ben Luria, Ben Weber, Benjamin Farias, Benjamin Parker, Bernard Lao, Bethel Zerai Gebremedhin, Bianca Alves Almeida Souza, Bill McCluskey, Blaire Ng, Blessing Ajimoti, Bo Jia, Brenda Gonzalez, Briana Owirodu, Brittany James, Bruna Maria da Silva Ruys, Bruno da Cunha de Oliveira, Bruno Nunes Siufi, Bruno Stucchi, Caitlin Sarro, Callum Rodgers, Callum Ryan, Camila Fernanda Ugaz Rojas, Camilla Sacchetto, Camille Bailly, Camille Bedard-Gauthier, Camille Leblanc-Martineau, Carla Danielli Fonseca, Carla Vila, Carlos Danquer, Carolina Beidacki, Carolina Martinelli, Carolina Medeiros, Carolina Rota, Caroline Bendl, Caroline Carthy, Caroline Frassão, Caroline Pastrano, Caroline Weglinski, Cassandra Akinde, Cassy Inman, Catalina Galuzzi, Catherine O'Donnell, Celso Coelho, Chantelle Khoo, Charankamal Padda, Charles Pinon, Charlette Kokoi, Charlie Newton, Charlotte Hsu, Charlotte Rougier, Cheng Tan, Chenxi Zhu, Chigozie John Nwachukwu, Chloe Axford, Chloe Mayoux, Christian Ferreiro, Christian Lumley, Christian Oko, Christopher Yoannou, Chuyun Dai, Cindy Chung, Cindy Hu, Claire Chiang, Clara Pavillet, Clara Portwood, Clara Wardi, Clarissa Fisher, Clarissa Lim, Clark Upton Myers, Claudia Sedano, Clea Boorman, Clemence Verbrugghe, Colette Morlino, Connor Lyons, Constanza Urdaneta Romano, Cornelia Santoso, Cristhian Pulido, Cristiane Pereira, Cyndelle Kwabi, Cynthia Waliaula, Dagny Ahrend, Dan Fay, Dan Grinevics, Dan Mocanu, Danae Nicosia, Dane Alivarius, Dang Dao Nguyen, Daniel Cabral, Daniel Pereira da Costa, Daniela Costanzo de Assis Pereira, Daniela Ferraz Bertholini, Daniela Mayerova, Daniela Quiroga, Daphne Nakawesi, Dar-Yin Li, Davi Mancebo Fernandes, David Doan, David Johnson, David McKinnon, David McMillan, David Romao, Dawit Bekele Tefera, Dayou Ren, Dèbora Nery Schwartz, Dèborah Palacio do Sacramento, Delgermaa Munkhgerel, Delia Tenaglia, Denilson Soares Gomes Junior, Derek Messling, Devon Tompane, Dhruv Shetty, Diane Brandt, Digvijay Uddhav, Patil Dilkini Siriwardana, Diogo Mussalem Smethurst, Dora Illei, Dorothee Sartorius, Du Yanrong, Dun S Zheng, Dylan Kruse, Edmund Derby, Edson Maia Villela Filho, Edward O'Brien, Eera Fatima Bangi, Ehsan Rafian, Elaine Fung, Eleandra Maria Prigol Meneghini, Eleanor Altamura, Eleanor Raj, Elena Sheard, Elena Terenzi, Elisa Codonho Premazzi, Elisabeth Mira Rothweiler, Elisangela Oliveira de Freitas, Elizabeth Oluwatobi Njoaguani, Ellen Sugrue, Elyse Dewbre, Emanuelle Louise Bordallo Quintanilha, Emerson Nairon, Emily Cameron-Blake, Emily Huang, Emily Lane, Emily Milan, Emily Nguyen, Emma Baubly, Emma Thrower, Emmanuel Benyeogor, Emmanuel Idenyi, Emmanuel Mawuli Abalo, Enyuan Zhang, Ergon Cugler de Moraes Silva, Eric Cheng, Erin Kanzig, Eshitha Vaz, Esraa Elnaiem, Esther Bosede Ilesanmi, Ethan Teo, Euler De Leon, Eustace Ohuakanwa, Evan DeTurk, Fabrìcio Motta, Faith Njeri Nyaga, Fan Su, Fang Wu, Farah Sayad, Fareedah Oredola, Faroha Khan, Fatima Bello, Fatima Lopez, Grela Fatima, Zehra Naqvi, Federico Holm, Felipe da Silva Santos, Felipe Dias Gonçalves, Felipe Natil Martins Moreira, Felipe Paiva, Felipe Rodrigues Monteiro, Femi Adebola, Fenyu Hsu, Fernanda Assuncao Tiraboschi, Fernanda Bouzan Cardoso, Finney Israel, FinnLukas Klebe, Fiona Hsu, Fiona Zhong, Fong Ting MA, Francesca Basile, Francesca Lovell-Read, Francesca Valmorbida McSteen, Francesco Moiraghi, Francisco Olivero, Frederic Michaelsen, Fuji Jauhari, Gabriel Podesta, Gabriel Zemuner Paiva Rossini, Gabriella Henrique Targino Monteiro, Gabrielly Gonçalves de Lima Dal Pozzo, Gaia Lisi, Gargi Thakur, Gemma Mortell, George Sheppard, George Youssef, Getu Kusa Wakoya, Giovanna Valentim, Giulia Bonora, Giulia Pirolo, Giulia Vicentini, Glaucia Grellmann, Gleice Kelly Donato Neves, Grace Buchen, Grace Mzumara, Grace Xu, Guanghan Gao, Guilherme Macedo, Guilherme Ramos, Guillaume Gaillard, Guillermina Mayorca, Guillermo Miranda Cuestas, Gutam Dambekodi, Hailey Myers, Haiming Wu, Hairong Wang, Haiyun Deng, Hakeem Onasanya, Hakim Ronaque, Hala Sheikh Al Souk, Hamna Malik, Hamsini Nathan, Hana Dole, Hannah Dawson, Hannah DeBacker, Hannah Klim, Hannah Lintener, Hannah Tsang, Hany Khalifa Mahmoud, Hao Zha, Harikharan Krishnaraju, Harish Srinivasan, Harriet Williams, Hartley Dutczak, Hatim Hussain, He Jiaxin, Heili Poolsaar, Helen Henderson, Helen Tatlow, Helene Jow, Helene Lovell, Helûrya Santiago de Souza, Henok Mulatu Teferi, Henrique Aguiar, Henrique Motta, Henry Annan, Hermann Pais, Himangshu Kumar, Hin Yeung, Hong Zeng, Horacio Neto, Hui Zhou, Huma Zile, Hunter McGuire, Hyerean Yoo, Kang Hyunsik, Kim Ifigenia Xifrevillar, Ilya Zlotnikov, Im Chiew Ng, Inaara Sundargy, Inara Bezerra Ferreira de Sousa, India Clancy, Ingrid Maria Johansen, Ira Benson, Irena Emilia Svilpe, Isabel Jorgensen, Isabel Rosa, Isabela Abade Granzieri, Isabela Blumm, Isabela Gomes Pereira, Isabella Borges Avila, Isra Ahmed, Israa Mohammed, Israel Kates, Jack Kendrick, Jackline Jessica, Jacob Appelbaum, Jade Pichard, Jade Xi, Jai Wei, Jake Lerner, James Balzer, James Fox, James Green, James Yan, Jamie Weber, Janine Felicia Reasonda, Jasmine Anand, Jason Larson, Jason Thomas, Javier Pardo-Diaz, Jay Harley, Jaykumar, Jeanna Kim, Jenna Hand, Jennice Herrera, Jennifer Gunther, Jennifer Kim, Jennifer Lim, Jeremy Ng, Jes Schultz, Jess Barreto, Jessica Anania, Jessica Liana, Jiahao Zhao, Jianing Han, Jianjun Wu, Jiayi Deng, Jiayi Li, Jiayi Zhang, Jiayun Wang, Jilin Zeng, Jimmy Kwong, Jin Zhanyu, Jinghuan Ma, Jinheon Baek, Jinmeng Zhang, Jinyuan Wang, João Claudio Faria Machado, João Gabriel de Paula Resende, João Monteiro, João Paulo de Jesus Martins, João Pires Mattar, João Silva, Joan Coloma, Joanna Klimczak, Joanne Navales, Jodie Elms, Johanna Elliott, Johannes Dommnich, John Bervin Galang, John Miller, John Okon, Jonathan Chan, Jonathan David Roberts, Jonathan Smith, Jonty Redman, Joohee Uhm, Jorge Luis Revilla, Joseph Hudson, Joseph Ssentongo, Joy Carveth, Joy Chen, Juan David Gutierrez, Judy Cossins, Judy Nguyen, Jueqiong Zhao, Jueun Ro, Juhi Kore, Julia Abrahão Homsi, Julia Paoli, Julia Sampaio, Julia Sawatzky, Juliana Bueno Refundini, Juliana Moura Bueno, Juliana Novaes, Julie Laura Mermet, Juliet O'Brien, Jun Zhang, Junu Shrestha, Justin Zhang, Justine Pfitzner, Kaisa Saarinen, Kaitlyn Green, Kaitlyn Lee, Kala Pham, Kalani Paranagama, Kamaryn Tanner, Kamile Kukleryte, Kar Chong Low, Kareena Shokar, Karoline Becker, Karthik Venkudusamy, Kashvi Chandok, Kasia Whitaker, Katarzyna Jaroszewicz, Kate Koliha, Kate Whyte, Katherine Burton, Katherine Klemperer, Katherine McCreery, Katherine Tyson, Katherine Wang, Kathryn Hok, Katiana dos Santos Telefora, Katie Tehas, Katrina Aguila, Katrina Marina, Katy Aymar, Kaushal Jain, Kaushalya Gupta, Ke Xu, Keliang Zeng, Kelly Daniels, Kelly Kon, Kess Rowe, Kethmi Gamage, Kevin Parham, Keziah Owusu-Attuahene, Khanh Vy Bui, Kiara Asuzu, Kiitan Bolajoko, Kimberly Ngo, Kirandeep Bal, Kong Phui Yi, Kong Qingling, Kou Jimei, Kristen Oliveira, Kristie Jameson, Kristy Debono, Kurt Sant, Kylee Ladner, Laìssa Maria da Silva Guimarães, Lakis Panteli, Lama Gaafar, Lama Khaiyat, Lana Ahmad, Landers Rene, Larissa Cristina Margarido, Larissa Vella, Laura Boeria, Laura Chamberlain, Laura Chavez-Varela, Laura de Lisle, Laura Gaudoin, Laura Hallas, Lauren Allison, Leah-Shai Torres, Leana Diekmann, Leanardo Puleo, Leen Aghabi, Leena Watakul, Lei Wang, Leo Ruesche, Leonie Lam, Leslie Fraser, Leticia de Araujo Dias, Letìcia Figueiredo Collado, Leticia Plaza, Leyan Liang, Li Luyang, Liene Baptista, Liere Gonzalez Yubero, Lijun Wang, Lila Klein, Lilian Achieng Owino, Liliana Estrada Galindo, Lin Shi, Lingsyuan Huang, Linrui Zhong, Lione Alushula, Liu Yang, Liu Zhang, Liviu Dimitriu, Liz Gleeson, Liz Gomes Ribeiro, Liza Brachtendorf, Lizbeth Leija, Logan Powell, Longmei Deng, Loraine Choo, Lorena Barberia, Lorna Thomas, Louisa-Madeline Singer, Lucas Andrè Grejo Almendra, Lucas Damasio Faggiani, Lucia Soriano Espinel, Lucy Dixon, Lucy Ellen, Lucy Goodfellow, Luiz Cantarelli, Luiz Eduardo Barbieri Bedendo, Luiz Gustavo Machado Cruz, Luiz Philipe de Souza Ferreira, Luiza Fonseca de Souza, Luiza Szczerbacki Castello Branco, Luke Mallett, Luke Muschialli, Luma Mundin Costa, Luyao Ren, Madalyn Coburn, Madelyn Flowers, Maebh Gallagher, Maeve Bognini, Maeve Rolland, Maha Al-Areeqi, Maheera Kamran, Mahita Yerramsetti, Mai Sugimoto, Malin Bornemann, Maliyah Goka, Manasvini Moni, Manav Mutneja, Manik Aggarwal, Manikantha Nataraj, Manikarnika Dutta, Manya Sinha, Marcela Reynoso Jurado, Marcelle Costa, Marinho Marcelo Arruda Candido, Marco Antonio Silva Costa, Marco Aurelio, Mayer Duarte Neto, Marco Cokic, Margie Morrison, Maria Amador, Maria Andrade, Maria Carolina Cavalcante Flores Gachido, Maria Clara Leme de Oliveira, Marìa de los Àngeles Lasa, Maria Henriquez, Maria Luciano, Maria Luisa Piatti, Maria Luiza Barreto Cazumba, Maria Puolakkainen, Maria Rocio Clark, Mariam Raheem, Mariami Jintcharadze, Mariana Costa Oliveira Morais, Mariana Emy Adati, Mariana Guedes, Mariana Lima Maia, Mariana Resende, Marianna Panteli, Marianne Lafuma, Mariano Marotta, Marie Mavrikios, Marìlia Camargo Miyashiro, Marina Fernandes Bispo de Siqueira, Marina Navarro Montilla, Marina Tovar, Mark Chao, Mark Deakin, Marlene Munoz, Marryam Ishaq, Marta Koch, Martina Di Folco, Martina Eleonora Podesta, Martina Lejtreger, Marwa Ghoname, Marya Shariq, Maryann Heil, Matej Bilik, Mateus Bernardes dos Santos, Mateus Henrique Müller, Matheus Lucena, Matheus Mariano, Matheus Ricardo, Gonçalves Barbosa, Mathilde Berghmans, Matilde Stronell, Mattia Casula, Maurice Kirschbaum, Maurice Odiwuor, Mauricio Montelongo Quevedo, Mauricio Nardi, Max Babus, Maxime Bourdier, Maximilian Magnacca Sancho, Maya Harwood, Mayank Mawar, Mayra Henrique de Melo, Mayra Luìza Pinheiro da Silva, Medha Tirumalai, Megan McDowell, Mehdi Bennis, Melissa Leon Pons, Melissa Toh, Melody Leong, Memuna Rashid, Meskerem Aleka Kebede, Michael Chen, Michael Ugochukwu Anyanwu, Michelle Chan, Michelle Park, Michelle Sharma, Mikafui Dzotsi, Mikhela Bayes, Milagros Isabel Fernàndez, Mildred Aziengbe, Minsoo Bae, Mira Kovalsky, Mirava Yuson, Miriam Pittalis, Mohima Sultana, Monika Pyarali, Morgan David Kamanga, Morgan Grobin, Morgan Taylor, Morgan Woods, Mounika Tiruvaipati, Moza Ackroyd, Mphatso Kantonya, Muhammad Ali, Muhammad Ali Shah, Muktai Panchal, Murray Steel, Nada Vidyattama, Nadia Nasreddin, Nadine Dogbe, Nan Chen, Nao Ogura, Naol Belema Gemechu, Nasra Habane, Natália Colvero Maraschin, Natalia Brigagao, Natalia Espinola, Natasha Aldulaimi, Natasha Priyadarshini, Nathan Felipe Caetano da Silva, Nathaniel Dolton-Thornton, Natsuno Shinagawa, Neenah Young, Negin Shahiar, Nethra Subramanian, Nicholas Wan, Nicolas Pulik, Nicole Barros, Nicole Guedes, Nicole Gump, Nicole Nanci, Nikhil Parmanand Tekwani, Niki Ziai, Nina Acharya, Nina Desgranges, Niveditha Hari, Noam Angrist, Noureddine Radouai, Ohk SeungCheol, Ojonugwa Abubakar, Okorie Chinagorom Ogbonnaya, Oksana Matiiash, Olena Skrypnikova, Olga Romanova, Olivia Cowie, Oluoma Agiri, Oluwaseun Odusanwo, Omkar Ekbote, Omnia Hamza Farah Hamza, Onche Emmanuel Philip, Onechojo Reuben, Ocheja Onkar, Pablo Bertin, Pamela Gongora, Pamela Quevedo Joia Duarte da Costa, Paola Del Carpio Ponce, Paola Schietekat Sedas, Paolo Marzi, Paresh Chaudhari, Patricia Hernandez, Patricia Silva Castillo, Patrick Rehill, Paul Anderson, Paul Dairo, Paul Lawson, Pedro Arcain, Pedro Riquelme Gonzalez, Perkins Lui, Peter Dunlap, Pham Thao Ly Nguyen, Phillip Kim, Piyasha Chowdhury, Polly Lima, Prabhakar Chandramouli, Pragya Chaube, Prakrit Prasad, Pranav Bhatia, Prathna Srivastava, Praveen Rajendran, Precious Oluwadara Olajide, Prianka Rao, Primrose Adjepong, Priya Lakshmy Tbalasubramaniam, Priyanka Bijlani, Puja Satish, Purna Panda, Qi Qi, Qi Zhou, Qianwen Ren, Qianyi Ye, Qin Li, Qing Yang, Qinli Lin, Qinyu Wang, Qiyuan Dong, Queen Ugochinyere Alu, Quoc Nguyen, Quynh Lam Vo, Rachel Chiang, Rachel Choy, Rachel Dixon, Rachelle Koch, Radhika Nagesh, Rafael Goldszmidt, Rafael Silva Rahima Hanifa, Ramatu Abdul Hamid Alhassan, Rancy Chadha, Randy Taufik, Ray Pottebaum, Raymond Zhang, Rayssa Deps Bolelli, Rebecca Muller, Reed Rothe, Reina Li, Renee Yu, Rheanna Patel, Rhona Rahmani, Ricardo Miranda Rocha Leitao, Richard Florance, Riley Ylagan, Rishabh Lorhray, Rita Rasoa, Riya Gandhi, Robert Gorwa, Roda Mohammed, Rodrigo Furst, Rojan Joshi, Rotimi Elisha Alao, Roxana Tatiana Flores Ibarra, Roy Barnes, Ruel Beresford, Rui'an Cong, Ruibiao Zhu, Ruiqiao Jiang, Ruolan Xie, Rupali Chowdhry, Rupsa Basak, Rushay Naik, Ruwa Mahdi, Saba Ajwat Ul-Hasan, Saba Mahmood, Sabrina Nanua, Safa Atitalla, Safa Khan, Sagar Grewal, Sage Buchanan, Sakina Bano, Mendha Salim, Salamah Sam Aboubacar Coulibaly, Sam Darby, Sam Webster, Samantha Harris, Samson Leung, Samuel Gild, Samuel Kidane, Samuel Li, Samuel Smith, San Jameson, Sandhya Laping, Sandra Sajeev, Sandra Wohlauf, Saptarshi Majumdar, Sara Hashim, Sarah Umandap, Sasha Roberts, Sasidhar Gali, Satoko Matsukawa, Scarlett Harbin-Owens, Scott Latham, Scott McCullers, Selam Iyasu, Sena Pradipta, Seorim Park, Serene Singh, Seth Howes, Seun Adebayo, Seung Eun Yi, Shabana Basij-Rasikh, Shalvi Thakur, Shane Fitzsimons, Shannon Costello, Shannon Murray, Shannon Smith, Sharmi Haque, Sharon Farrell, Shelly Lim, Shengchang Zhang, Sherilyn Nguyen, Shi Huajie, Shirley Chen, Shirui Zhou, Shiwen Lai, Shoaib Khan, Shoko Miyahara, Shoshanna So, Shreya Mulukuntla, Shu Wen Ong, Shubo Zhang, Siddharth. K Prakash, Sidney Chung, Sifan Chen, Silvia Shen, Simon Birk, Simon Powell, Simphiwe Stewart, Simran Jain, Simran Kapoor, Siqi Liu, Siyan Jiang, Sofiane Kouadria, Sonya Amin, Sophie Guillaumat, Sophie Pearlman, Sriraj Aiyer, Sruthi Kallivalapil Surendran, Stefaan Sonck Thiebaut, Stefan Holzheuser, Stephanie Buhle, Stephanie Guyett, Stephanie Poling, Stephen Hayes, Suganthan Asokan, Suin Jang, Suryodeep Mondal, Swathi Rayasam, Syed Shoaib Hasan Rizvi, Sze Oh, Taìs Pelinson Gomes da Silva, Tamaghn Kasibhatta, Tamoi Fujii, Tania Calle, Tanyah Hameed, Tara Chen, Tatiani Schmitt, Tatsuya Yasui, Taylor Keating, Taylor Qin, Tayn Mendes, Tayo Adefolalu, Tebello Qhotsokoane, Teresa Soter, Teruki Takiguchi, Tetsekela Anyiam-Osigwe, Thao Nguyen, Thayla Bicalho Bertolozzi, Thays Marques, Theo Bernard, Thi Yen Chi Nguyen, Thiago William Pereira Barcelos, Thin Pa Pa Hlaing, Thomás Castanheira Manfrinatti, Thomas Benson, Thomas Birdseye, Thomas Hale, Thomas Hodgson, Thomas Mbuotidem Jeremiah, Thomas Rowland, Thomas Stubbs, Thuy An Pham, Tianjing Liu, Tiffanie Cao, Tilbe Atav, Tim Nusser, Tina Chim, Tiphaine Le Corre, Tiwa Ighomuaye, Toby Phillips, Toluwanimi Adeyanju, Tomas Listrani, Treasure Udechukwu, Treyce Money, Tse Hiu Hung ,Twan vanderTogt, Ubah Daahir, Ulla Mikkelsen ,Ulrike Gruber-Gremlich, Uma Mani, Ursula Panzner, Ursule Demael, Uttara Kudesia, Uttara Narayan, Uyen Le, Vara Anoosha Vijjapu, Varad Dinesh Godase, Varsha Reddy, Varun Vivek Bansal, Vedant Shukla, Vedika Pillai, Veronique Gauthier, Vian Wagatsuma, Victoria Cantu, Victoria Cavero, Victoria Leurino, Vijay Krishna Palepu, Vinìcius Sanches Pontirolle, Vinicius Tadeu Silverio dos Santos, Vivek Mynam, Viviane de Assis Ignacio, Waasae Ayyaz, Walter Vinicius Ribeiro Cancelieri, Wang Yuanzhuo, Wei Sean Melvin Ting, Weijia Shen, Weiyi Huang, Weiyi Zhang, Wenjie Xie, Wenqing Wu, Wenxuan Zhou, Will Bennett, Will Marshall, Will Torness, William Dowling, William Hart, William Kemp, Winni Yang, Xema Pathak, Xiangyun Ren, Xiaohan Xu, Xiaoyi Ren, Xiaoyue Zhong, Xin Li, Xin-Ci Lum, Xing Ann Ewe, Xingyan Lin, Xingyue Xinlu Tian, Xinrui Wang, Xinyi Cui, Xinyu Shi, Xiuyi Zheng, Xuewei He, Xueyan Liu, Yago Evangelista Tavares de Souza, Yang Zhao, Yanjun Lu, Yanying Lin, Yao Zhang, Yaowen Deng, Yasmin de Sousa Pinheiro, Yawen Xie, Ye Chen, Yexuan Zhu, Yi Zhou, Yibei He, Yifan Pei, Yifei Xiao, Yihan Wang, Yihang Liu, Ying Kei Ma, Ying Yu, Yinqiu Zheng, Yintong Liu, Yiran Fan, Yishan Yuan, Yiwen Sun, Yiwen Zhang, Yixin Xu, Yizhou Pan, Yuan Fang, Yuan Zhou, Yue (Nicole) Wu, Yue Zhang, Yueying Zhang, Yujin Kim, Yulia Taranova, Yun Zhu, Yusuff Adebayo Adebisi, Yuwei Wang, Yuwei Wu, Yuxi Zhang, Yuxin Ma, Yuxin Pu, Yuzhen Chen, Zachariah Coleman, Zachary Adnane, Zachary Parsons, Zara Abdurahaman, Zara Raheem, Zejing Wu, Zelie Kasten, Zeyu Zhang, Zhang Kangning, Zhengyu Zhang, Zhi Yuan Ho, Zhiru Li, Zhiying Yan, Zhou Yue, Ziarla Mae Malabanan, Zicheng Mai, Zihan Zhang, Zijia Tan, Zilin Tu, Ziqi Zhou, Zirui Jerry Yao, Zixin Grace Lin, Zixin Xu, Zixuan Fu, Ziya Utku Karadeniz, Ziyue Chen, Zoe Lin, Zoha Imran, Zongyue Liu, Zunaira Mallick.
Bernardo Andretti de Mello
I would like to find out more detail about the policies in place. How can I find out why the code has changed?
Our 'WithNotes' CSV provides all of the notes recorded for each policy change.
What different policies do you collect data on?
We collect data on a range of policies, including school closures, stay at home orders, economic support for households, and vaccination policy. You can find details of how we code these in our codebook.
What is the Stringency Index and how is it calculated?
The Stringency Index is an aggregate score/composite measure made up of a particular combination of policy indicators/response metrics from the codebook and their values (for the Stringency Index these are C1-8 and H1). The OxCGRT aggregates these policy indicator values into a common "Stringency Index" that runs from 0 -100. Our methodology documentation explains how this is calculated.
Does a higher Stringency Index score mean a country is doing better?
The Stringency Index simply records the number and strictness of government policies and should not be interpreted as 'scoring' the appropriateness or effectiveness of a country, region, or territory's response to the COVID-19 pandemic.
How many aggregate indices do you have? 
We have four, and each is formed from a different combination of indicators. Stringency Index, Government Response Index, Containment and Health Index, Economic Response Index. You can see which indicators are included in the table in this methodology document.
Where can I download the data? 
All of our data is available here on our Github page in CSV format. We also have more detailed subnational data available on Github.
There are lots of datasets, what is the difference between them?
Timeseries: Policies arranged with dates as column names. Each indicator and index is a separate worksheet in timeseries.xlsx.
Latest: all countries and subnational jurisdictions with all indicators.
Latest_all_changes: highlights changes in this order: Previous Policy - Current Policy - Current Note - Note used to change policy.
Latest_combined: latest with policies recorded as 1G, 2G etc instead of separate Policy (1, 2, 3 etc) and Flag (0/1) columns.
Latest_all_responses: duration of policy codes for a country along with initial note. Sorted by PolicyType - PolicyCode - Start Date - End Date - Initial Note.
Latest_with_notes: all countries and subnational jurisdictions with all indicators, notes, and citations.
Do I need permission to use the data?
The data is all freely available to download and use, as long as you cite the tracker accordingly as follows:
Credit for media use: Oxford COVID-19 Government Response Tracker, Blavatnik School of Government, University of Oxford.
Recommended reference for academic publications: Thomas Hale , Noam Angrist , Rafael Goldszmidt, Beatriz Kira , Anna Petherick , Toby Phillips, Samuel Webster, Emily Cameron-Blake , Laura Hallas, Saptarshi Majumdar, and Helen Tatlow. (2021). "A global panel database of pandemic policies (Oxford COVID-19 Government Response Tracker)." Nature Human Behaviour.
I only want data for a few countries or dates but the data download includes all of them, is there a way around this?
We recommend that you download the data, and use Excel or Google sheets to delete columns or rows that are not needed. Using a filter is helpful for this.
How do I download the data from Github?
Go to the Github data download page, click 'view raw', then right hand click and select 'save as', and save in the format 'comma-separated values'. You can then upload this .csv file to Excel or Google Sheets as a spreadsheet. You can apply a filter to select the countries and columns that you need.
Do you have subnational data available?
Yes, we publish subnational data on the UK devolved nations, Canadian provinces and territories, US states, and Brazilian states and major cities.
Why is the value for a particular country/region/territory so high when I know that restrictions are currently low nationally?
Government coronavirus policies often vary by region within countries. We code the most stringent government policy that is in place in a country/territory, as represented by the highest ordinal value. Sometimes the most stringent policy in a country/territory will only apply to a limited geographic area or sector and we use a binary flag variable to denote this limited scope. Ten of the indicators (C1-C7, H1, H6 and H8) have a flag for whether they are "targeted" to a specific geographical region (flag=0) or whether they are a "general" policy that is applied across the whole country/territory (flag=1). For instance, if only one state in the USA has implemented policies at the highest level of stringency, but the rest of the country doesn't have similar policies, we record the most stringent policy, and add a targeted flag. This is the situation reflected in the data.
Why have the values that I downloaded last week changed? 
Some indicators (and therefore, index values) will be changed retroactively. We aim to have a second pair of eyes review every data point in the OxCGRT. Inevitably, some things may be tweaked in this review process, leading to changes to past dates. We recommend you frequently download fresh data from OxCGRT, rather than relying on an old export.
Is there a more immediate way to visualise the data?
The team at Our World in Data present our live data in the choropleth maps on their page.
When is the data updated? 
We update the data in weekly cycles, so if a country/region/territory changes a policy, it may take a few days for this to be reflected in the database.
My question isn't answered here.
Please fill out our enquiry form and we will endeavour to get back to you as soon as possible.
I'm interested in volunteering as a data collector.
Please fill out our enquiry form and we will endeavour to get back to you as soon as possible.