Nine students join the DPhil in Public Policy in the School's largest ever intake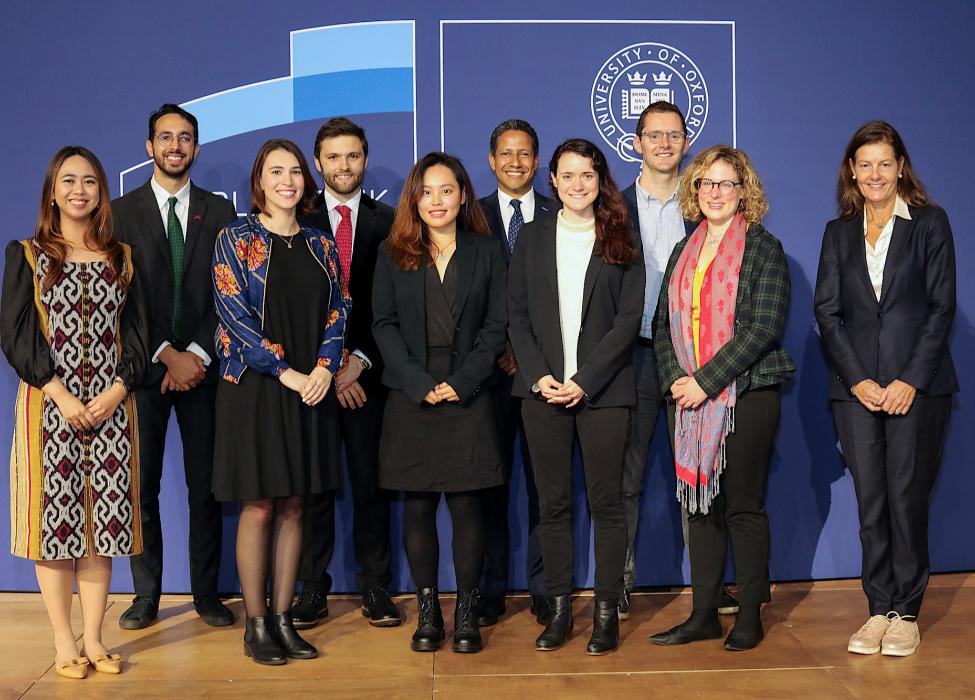 A record-breaking nine DPhil in Public Policy students join the Blavatnik School of Government today for the next three years as they carry out their doctoral research. 
The School's doctoral programme is designed to hone the students' research skills in ways that are relevant to policy-focused research so that they develop an interdisciplinary understanding of policy challenges. The students will undertake original research in an area of interest that makes a real contribution to the development and analysis of public policy to mitigate current challenges facing governments worldwide. 
The class of 2021 is made up of academically excellent candidates from eight different countries and a range of different academic and professional backgrounds. 
Graduates of the DPhil in Public Policy will be prepared to lead on devising, implementing, and evaluating innovative policy solutions. They will also join a growing community of DPhil alumni whose subsequent careers range from working on COVID-19 recovery and resilience plans at the European Commission to researching and formulating plans as to how the US administration can align human rights, information campaigns and denuclearisation in an innovative policy approach towards North Korea. Follow our alumni news page for further updates.
Applications for 2022 entry are now open. For further information about the course and how to apply, visit our DPhil pages. The application deadline is Friday 7 January 2022.