Highest ever number of scholarships awarded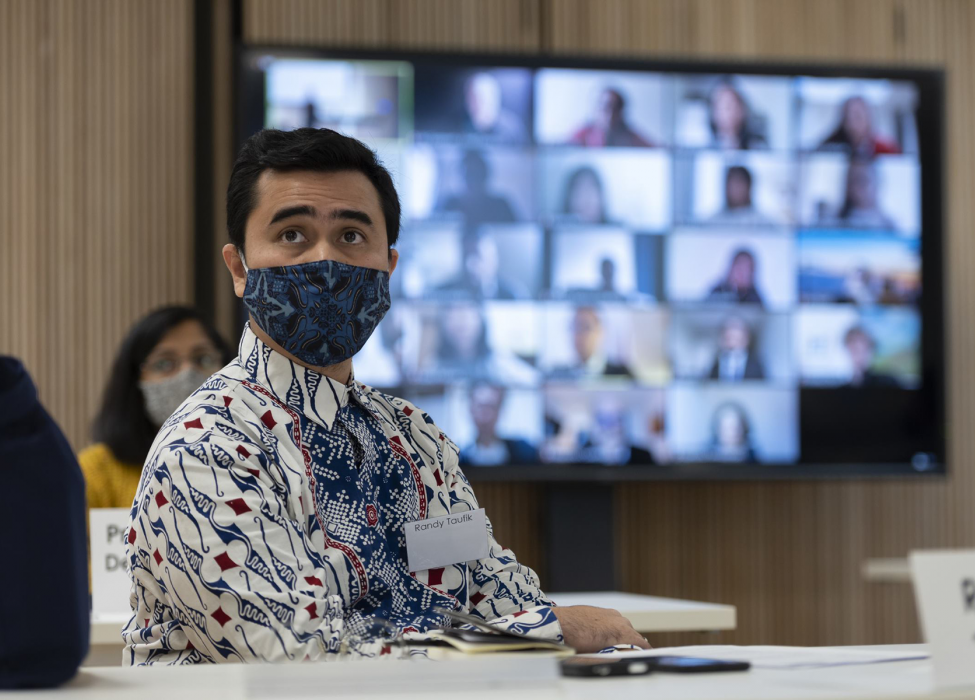 This year's Master of Public Policy (MPP) students received the highest ever number of scholarships, and all four DPhil in Public Policy students who joined us in October have received full funding.
A record 90 students from the MPP class of 2020 received full funding, with 112 students (77% of the overall class) receiving full or partial funding. The highest proportion of this year's funding came from University-wide scholarships, which exceeded £2m for the first time.
A further £2m of funding came from external scholarships – including the Eisenhower Global Scholars Program, launched last year, and more established programmes such as the Chevening scholarship.
Richenda Gambles, Tutor for Admissions, said: "In a year that has proved challenging for many, we're delighted that so many students have been successful in receiving financial support to study with us. It's testament to the outstanding calibre of MPP students, and we remain committed to ensuring that financial status need not be a barrier to potential applicants."
The wide range of funding options available enables students from a diverse range of backgrounds to come and study with us (read Isaac Agyiri Danso's journey to Oxford as the School's first Standard Bank Africa Chairman's Scholar in 2019).
MPP applicants are encouraged to explore funding options as soon as possible, with the deadlines for some scholarship programmes, such as Chevening (apply by 12:00 GMT on 3 November), approaching in the coming weeks.
Funding options fall under three categories:
Funding from the University: the University of Oxford offers a mixture of scholarships and awards, with a range of eligibility criteria often including the applicant's country of origin. For most of these, your application is automatically considered as soon as you submit your course application online. Though, for example, the Weidenfeld-Hoffmann Scholarship, which supports a number of our students, requires a separate application to be submitted at the time of your MPP application. The University expects to be able to offer up to 1,000 full or partial graduate scholarships for the 2021–22 academic year.
Funding from the School: we are constantly seeking new ways to support successful applicants in need of financial support. Last year, we launched the Political Leadership Scholarship, open to applicants from the UK or Republic of Ireland who plan to stand for elected office within the next five years – and which continues to run this year. Some School scholarships have other specific eligibility criteria – such as the Duke of Cambridge Scholarship, Roma Education Fund Scholarship, the Africa Initiative for Governance Scholarship and the Lemann Scholarship. Others are open to all MPP applicants – such as our flagship Public Service Scholarships, which are awarded to outstanding candidates who have demonstrated an ongoing commitment to public service. Read the reflections of MPP 2019 students Ben Ignac, our first Roma Education Fund Scholar, and Yair Leibel, who was awarded thea Public Service Scholarship.
External funding: MPP students are successful in applying for funding from a range of other sources, including governments, charities, trusts and private companies. The University website provides a summary of external scholarships and search facilities, but this is not exhaustive and applicants should think creatively.
For more information on funding, visit the MPP fees and funding webpage (information on DPhil funding is also available on our website).
Applications for the MPP close on Friday 8 January, but we strongly recommend applying by Friday 18 December to account for the winter break.
Keep an eye on our website, blog, Twitter, Facebook and Instagram in the coming months for useful tips and suggestions for applicants, as well as updates on research activities and life at the School.
Increase in number of students receiving funding compared to 2019
Sources of scholarship funds