Six new DPhil Students join the School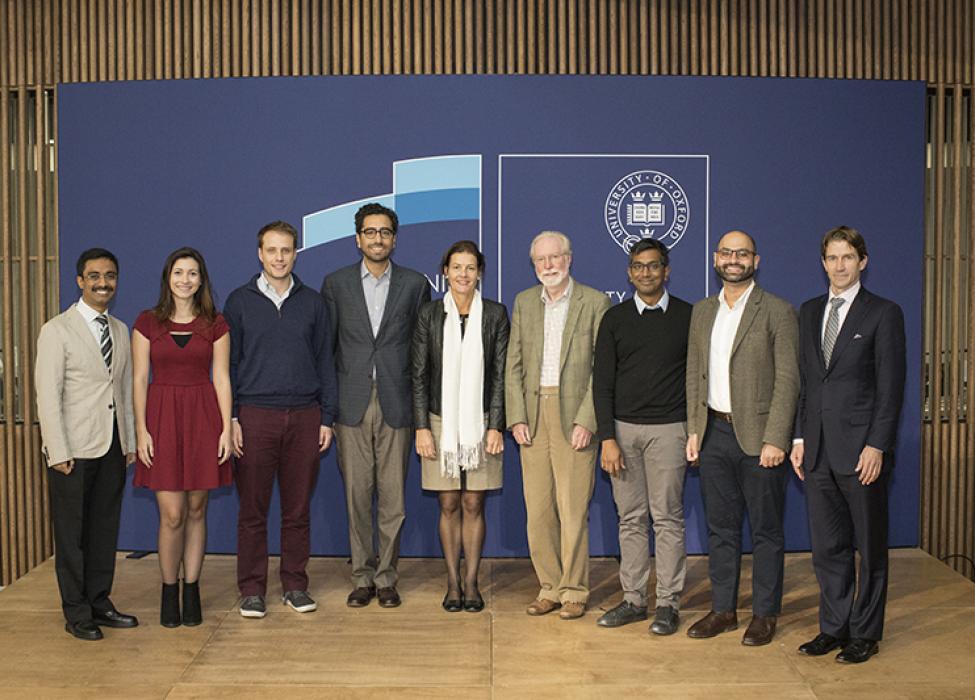 We would like to extend a very warm welcome to our six new DPhil students, who are now beginning their three-year journey on the doctoral programme at the Blavatnik School. The DPhil (as a PhD is known in Oxford) in Public Policy was introduced in 2014 and provides a unique opportunity to engage in question-driven research and devise solutions to the most pressing policy challenges. The expertise gained throughout the course will enable DPhil students either to participate in or advise governments and policy institutes, working to improve the lives of citizens through better policymaking.
Our DPhil students always bring a vast range of experience and knowledge to the programme, and this year's new starters are no exception.
Ranil Dissanayake has worked in civil services in Malawi, Tanzania and the UK, and his wide-ranging policy interests include behavioural economics and growth in developing countries.
Christina Economy is interested in government social programmes, and has extensive research experience in the areas of health, homelessness and criminal justice to name but a few.
Vafa Ghazavi is an Australian diplomat whose research interests include digital policy, the ethics and governance of artificial intelligence, and foreign policy.
Aaron Maniam joined the Singapore government in 2004 and has most recently served as Senior Director in the Ministry of Trade. He hopes to pursue his interest in complexity theory while on the DPhil course.
Jose Maria Valenzuela Robles Linares has a background in the energy sector, specifically the challenges of transforming it in response to social and environmental concerns.
James Walsh is a Research Analyst in the World Bank's behavioural science unit and was a member of the research team for the World Development Report 2015: Mind, Society, and Behaviour.
You can find out more about the Class of 2017, and the rest of our growing DPhil community, in the student profiles.