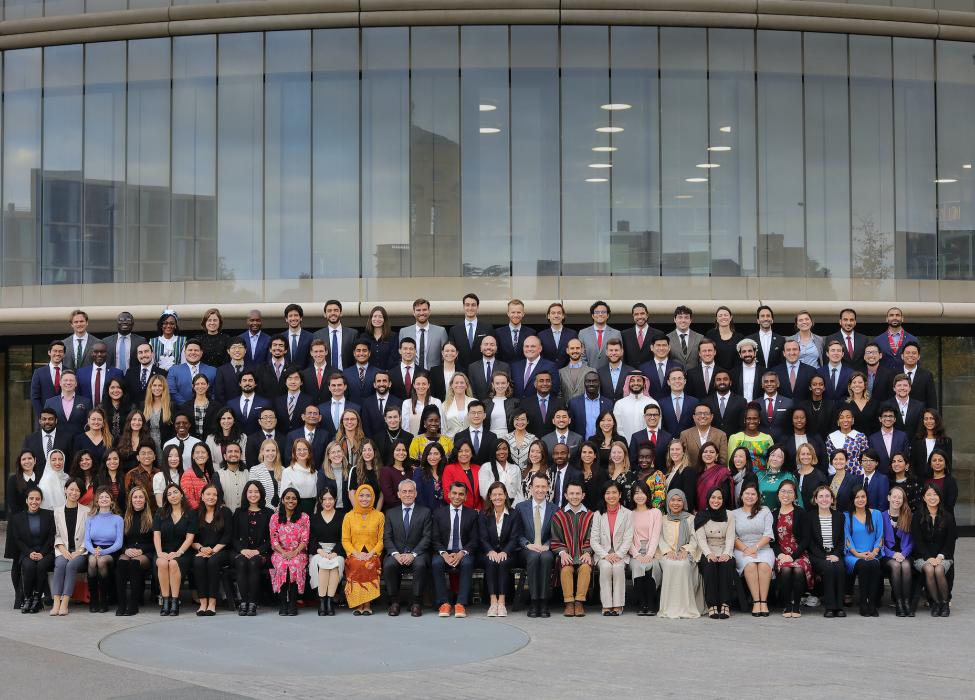 We are delighted to welcome the 2021 class of the Master of Public Policy (MPP) to Oxford today. United in their commitment to public service and improving policymaking, 141 students from 48 different countries – including, for the first time, Bolivia – are joining us in person from this week.
From a Lieutenant Colonel in the Malawi Defence Forces working to incorporate human rights and gender policy into the forces' governance to a Colombian radio broadcaster who interviews high-level politicians for an audience of over 1 million, this year's class showcases the diverse range of backgrounds and experiences that make studying for the MPP at the Blavatnik School of Government truly unique. All of the students' profiles are online now and serve as a useful resource for understanding what makes a successful application for the MPP.
The MPP class of 2021 has received the highest number of scholarships ever, with 83% of students receiving full or partial funding this year. The School is committed to ensuring that an applicant's financial situation will never be a deterrent to applying for the MPP, and we encourage all of those who would like to study with us in 2022 to explore the range of support available.
Applications for the MPP and DPhil are open until Friday 7 January 2022, but we strongly recommend submitting your application before the winter holidays. This year we have also launched a new programme – the MSc in Public Policy Research is a one-year taught degree course designed to teach students with prior knowledge of public policy studies how to conduct robust, applied and impactful research that informs and influences public policy. The MSc can be completed in conjunction with the MPP in the new Public Policy 1+1 scheme.
After more than a year of hybrid in-person and online teaching, this year's MPP students will be attending classes fully on-site – in line with the latest UK government guidance. Since the very start of the COVID-19 pandemic, everyone at the Blavatnik School has been working tirelessly to ensure the School can continue to operate under ever-changing circumstances. We are hugely grateful for the dedication and commitment of all our staff including faculty for working hard to ensure that this year we can provide our world-leading teaching on-site while keeping our whole community safe.
The students will now undertake a busy two-week induction programme aimed at introducing them to life at the School and beginning to build the cohesive, collaborative learning environment that is fundamental to our MPP course. Activities during the induction weeks range from workshops designed to hone key skills such as public speaking and persuasive writing to a rowing competition that will bring the students together to develop their team-working skills in an informal context. For a first-hand account of what happens during the MPP induction, head over to the Blavatnik School's Instagram, where several students from this year's cohort will be hosting a takeover for the next two weeks.
Each individual student on the MPP brings their unique knowledge, expertise and worldviews that shape the learning experience of the entire class. The Blavatnik School of Government wants to hear from applicants from all walks of life who are united in their leadership in addressing the world's most pressing policy problems.