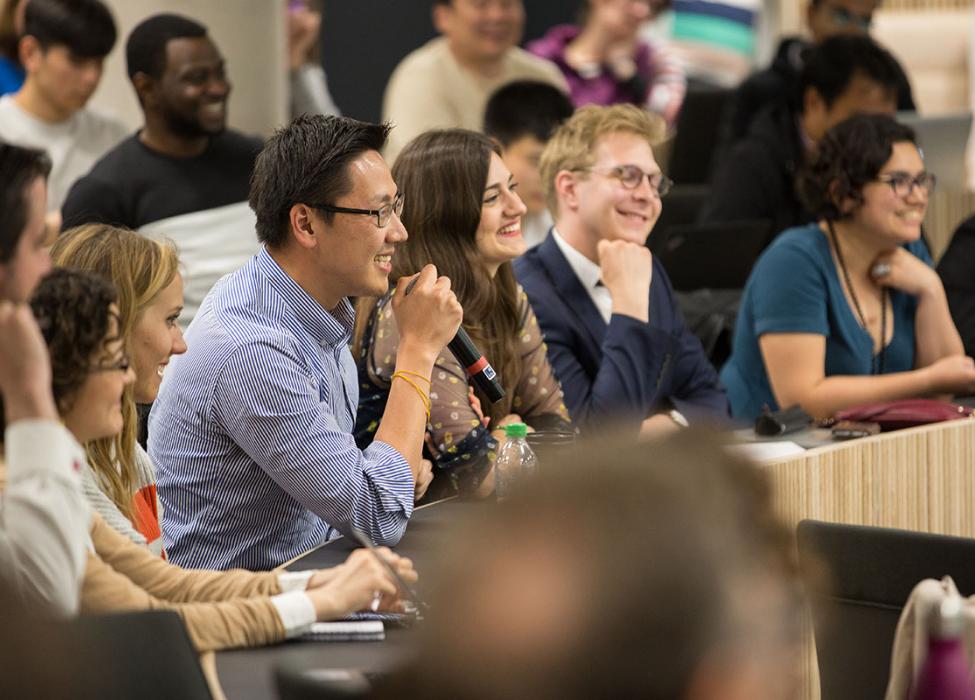 More students than ever are fully funded in the new Master of Public Policy class at the Blavatnik School of Government.
The new class of MPP students starting today features record numbers of scholarships, with 74% receiving full funding (covering course fees and living costs) and over 80% receiving some form of financial assistance for their studies.
It's an encouraging message for those considering applying to study for an MPP at Oxford – support is available through a variety of sources, and now is the time for those who want to be part of next year's class to start looking at funding options.
The 120 students* who join us today come from 49 different countries and territories including Malta, Guatemala and Benin for the first time, and 53% of them are women.
All the new MPP students come with outstanding academic and public policy backgrounds and are existing and emerging leaders in their fields. Their online profiles showcase the diversity of the new class and are an invaluable tool for anyone who is interested in applying for the MPP, as they provide ideas, inspiration and a better understanding of what the School looks for in successful applicants.
Today and tomorrow, the new MPP students will spend some time being introduced to life at the Blavatnik School and to the University of Oxford's services and facilities.
The main induction programme will kick off from next week with an official welcome from the Dean, Professor Ngaire Woods, an overview of the MPP from Professor Karthik Ramanna, Director of the MPP, and Dr Adam Webster, Co-director of the MPP; they will also enjoy a 'day of action' aimed at fostering teamwork, learning from diversity and strengthening the value of 'serving others'.
Students will then start preparing for the incoming term, Michaelmas, which will see them take on the first Policy Challenge, and modules on Foundations, Economics, and Applied Policy.
We wish our MPP students all the best for their first week, and we look forward to introducing the new DPhil students very soon.
(*please note that student numbers might change in the first few weeks due to unforeseen circumstances. Please also note that the map below represents all nationalities, including dual nationalities.)