Welcoming the DPhil Class of 2018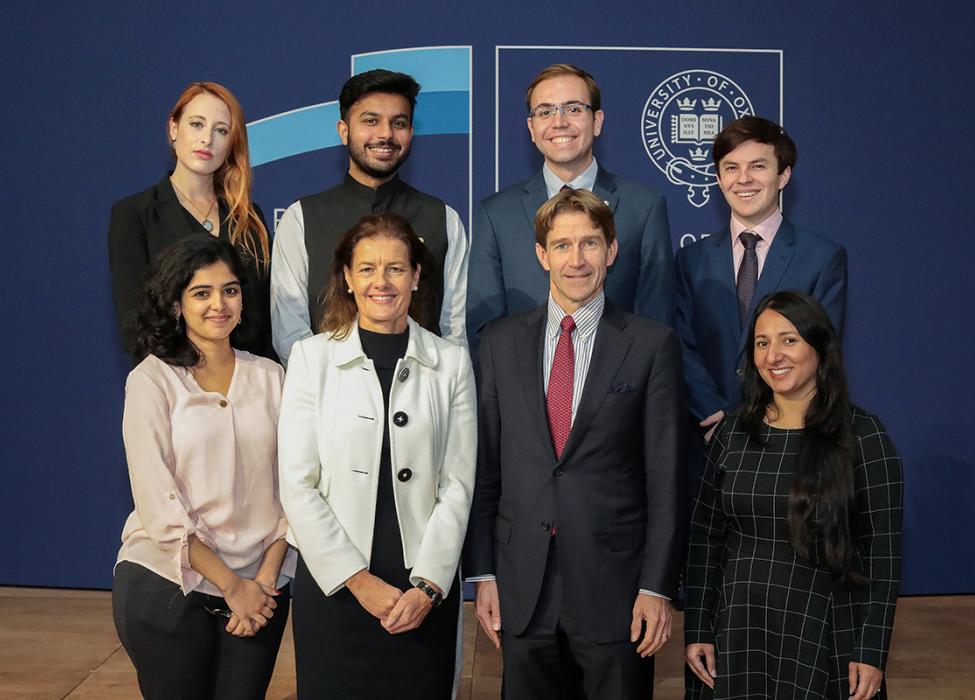 This week, six new students join the Blavatnik School of Government to embark on the DPhil in Public Policy. During the DPhil (as a doctorate or PhD is known at the University of Oxford), they will carry out interdisciplinary research in a policy area of particular interest, seeking solutions to current challenges facing governments worldwide. Following the course, alumni will be equipped to work in an academic, policymaking or advisory role, contributing to better public policy and governance.
The class of 2018 is made up of academically excellent candidates from four countries, including our first part-time DPhil student. Their profiles give an overview of their backgrounds and research interests.
Christopher D'Urso's research interests include global governance and international law enforcement cooperation, and he aims to develop policies to better address the rise of transnational crime.
Diva Dhar has carried out research and evaluations on gender, child health and nutrition with the Bill & Melinda Gates Foundation in India. She has also worked at the Abdul Latif Jameel Poverty Action Lab and Innovations for Poverty Action.
Jamie Beaton will use the DPhil to research the potential of online schooling, analysing the public policy developments necessary to pave the way for virtual schooling. His long-term ambition is to lead education reform in the New Zealand government.
Muhammad Khudadad Chattha is a civil servant and has worked extensively on the auditing and enforcement of taxes in Pakistan. He plans to conduct research on issues of public finance, civil service reform and political economy.
Shruti Lakhtakia's career has focused on finding ways to make states more effective, and at the Blavatnik School she will pursue questions at the intersection of public finance and political economy in developing countries.
Brianna Rosen is a former Master of Public Policy student and a career civil servant in the US government. Her doctoral dissertation will focus on the moral dimensions of state-actor use of force in the context of asymmetric warfare.