Welcome to our new DPhil in Public Policy students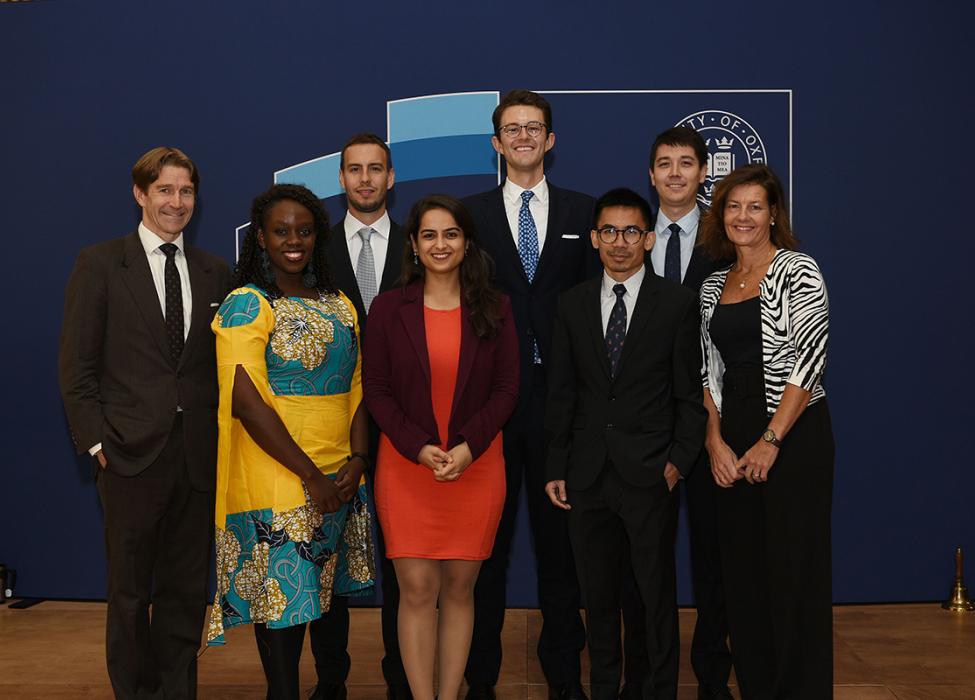 Seven new doctoral students join the Blavatnik School today and will be with us for the next three years as they research a specific policy issue.
The DPhil at the Blavatnik School specialises in discipline-based, policy-driven research, applying rigorous social science to analysing policy issues with the explicit goal of prescribing solutions for policymakers.
Students are expected to focus their research on practical challenges facing a range of different governments and publicly-oriented agencies. As well as developing their academic expertise, they learn how to communicate findings and analysis effectively to ensure real impact on government and public policy.
The class of 2019 includes academically excellent individuals with a variety of backgrounds:
The DPhil in Public Policy is one of Oxford's most selective degree courses and recruits those who are highly academically and professionally capable. Graduates will be prepared to lead on devising, implementing, and evaluating innovative policy solutions; they will be expertly qualified to conduct research – see our growing list of DPhil alumni and follow the updates on our alumni news.  
Admissions are open now for 2020 entry – visit our DPhil pages to find out how to apply. The deadline for admissions is 10 January 2020.