Supporting public leaders up to the most senior levels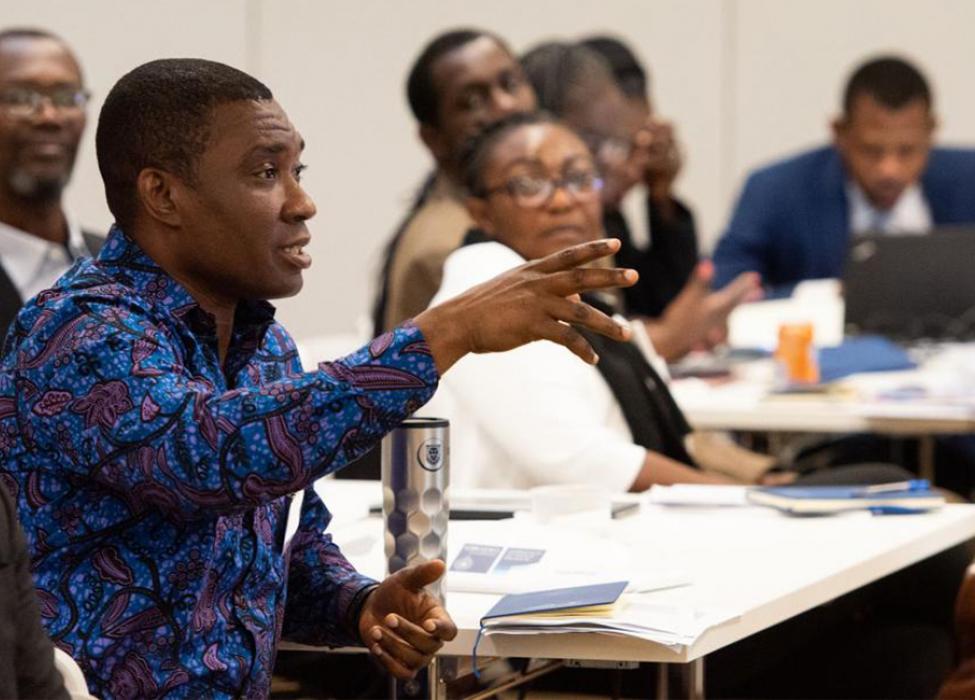 The Blavatnik School is expanding its executive programmes provision to include a comprehensive Public Leaders Programme aimed at those heading public organisations, those likely to be in charge within the next few years, and larger groups of talented mid-career officials.
Public leaders, regardless of where they are in their career, have to grapple with evolving, substantial and occasionally conflicting challenges at once: from building partnerships across sectors, to harnessing new technology. In the past year, every public leader has also been tested by the COVID-19 pandemic.
Our Public Leaders Programme is a suite of executive programmes designed to provide heads of public organisations, or those who are rising through the ranks, with an opportunity to stand back, reflect and re-think their leadership and service. 
"We design our executive programmes for public leaders so that participants learn from world-renowned scholars, outstanding practitioners, and one another; we also take into account the current context for public sector leadership – in 2021, this means supporting heads of public organisations in renewing their leadership for the post-pandemic world," said Professor Ngaire Woods, Dean of the Blavatnik School of Government.
Focusing on common themes such as confronting global challenges, communicating internally and externally, harnessing digital technology, decision-making under pressure, organisational effectiveness, negotiation, and integrity in public life, the Public Leaders Programme suite immerses participants in a multinational, multidisciplinary experience.
Executive Public Leaders Programme: an intensive, two-week programme designed for those at the top of their department, ministry, agency, commission, or multilateral organisation.
Rising Public Leaders Programme: a nine-day programme designed for those likely to be in such positions in the next three to seven years.
In-country Public Leaders Programme: a seven-week programme available in-country to institutions who are training large cohorts of talented, mid-career public servants.
Applications are now accepted for all three programmes on our Public Leaders Programme
As part of our overall public leaders provision, we are delighted to announce our inaugural in-country programme in Nigeria.
The AIG Public Leaders Programme will start in September 2021 and will extend our long-standing partnership with the Africa Initiative for Governance and the Aig-Imoukhuede Institute.
Through blended classes hosted online and in Abuja, the 50 programme participants – selected amongst Nigerian mid-career public leaders – will acquire and develop a range of vital leadership skills, conceptual frameworks and practical tools that will empower them to be more effective as they lead their departments and organisation through the challenges of an increasingly complex and dynamic world.
For further information on the AIG Public Leaders Programme please visit the Aig-Imoukhuede Institute's website.