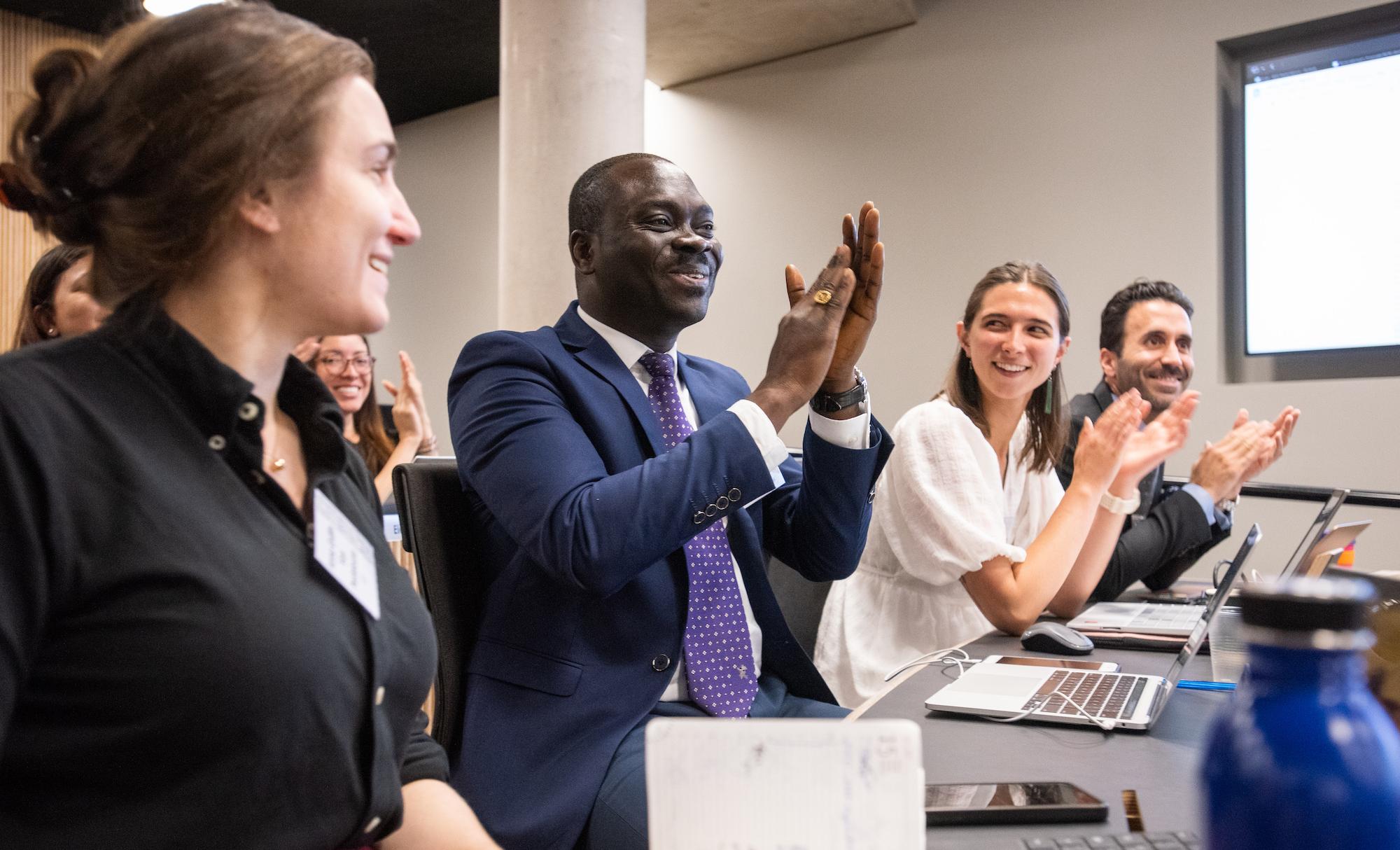 Admissions for the Master of Public Policy (MPP), MSc in Public Policy Research and Doctorate (DPhil) in Public Policy at the Blavatnik School of Government are open from today, Friday 1 September 2023, for entry in 2024.
Boost your public service career with postgraduate study at Oxford
Have you been considering graduate study in public administration, public management or public policy? Join a cohort of future international leaders driven by public service with the Master of Public Policy.  
You'll sharpen your analytical and decision-making skills as you learn how policy is made, implemented and evaluated using real-world case studies from across the globe. 
The School is also accepting applications to our MSc in Public Policy Research and Public Policy 1+1. 
The MSc in Public Policy Research is a stand-alone one-year programme that will build the skills you need to conduct robust, applied and impactful public policy research that will inform and improve policymaking. The programme is designed for top graduates who have already completed our MPP or an equivalent professional taught master's degree.
Our Public Policy 1+1 is a two-year graduate programme on which successful applicants will first take the MPP and then the MSc. Together, the Public Policy 1+1 will enable you to become a more effective leader and changemaker and to develop your research skills for working in public policy organisations.
The DPhil – the Oxford equivalent of a PhD – provides students guides students to carry out in-depth, question-driven research, with a focus on solving the world's most pressing public policy problems. Students benefit from drawing on concepts, theories and methodologies from across many disciplines within the University.
Funding your studies
We believe that access to finance should never be a barrier to studying with us, and we have worked hard to open our doors to the best and brightest applicants. In 2022, 83% of MPP students received full or partial funding. Although the School cannot guarantee funding for every student, we strive to ensure that outstanding candidates for all our degree programmes  find the financial support they need to pursue their studies.
There are extensive funding opportunities for both the MPP and DPhil. Internally we offer a range of funding from our flagship Public Service Scholarships to more specific opportunities such as the Political Leadership Scholarship and Roma Education Fund Scholarship. External opportunities such as the Chevening Scholarship and Commonwealth Shared Scholarships regularly support committed changemakers undertaking the MPP. 
Funding is also available for the MSc, although as with our other programmes, we strongly encourage candidates to look for external funding to avoid disappointment. We encourage applicants to explore all funding opportunities available, including through their own governments, private sponsorship, and scholarship or bursary opportunities. You should investigate all possible funding routes as early as possible, as some scholarship applications close before the MPP deadline.  
The University offers a number of resources that are a good place to start looking: you can search from among over 1,000 University of Oxford scholarships, or find guidance on applying for external funding, including opportunities categorised by region and advice on gaining funding from charities and the voluntary sector.
The deadline for applications is Friday 5 January 2024. Due to the University closing over the winter break, we strongly recommend you submit your application before 17 December. This will enable the School's admissions team to provide assistance in the event of any problems or questions arising during the application process.
Visit our 'Study with us' pages for all the information on how to apply and an initial list of scholarships available.
The MPP, MSc and DPhil class of 2023 will join us in a few weeks, and their profiles will be published on our website. These profiles demonstrate the diverse backgrounds and experiences that can be found on all our graduate programmes, and we hope they serve as encouragement for potential applicants to apply, regardless of background or financial situation.
For a taste of what it's like to be a student at the School keep an eye on our Instagram where we hold regular student takeovers during term time. You can also check our website, blog, Twitter and Facebook as we post useful suggestions for applicants, in addition to general updates on the School and our activities.