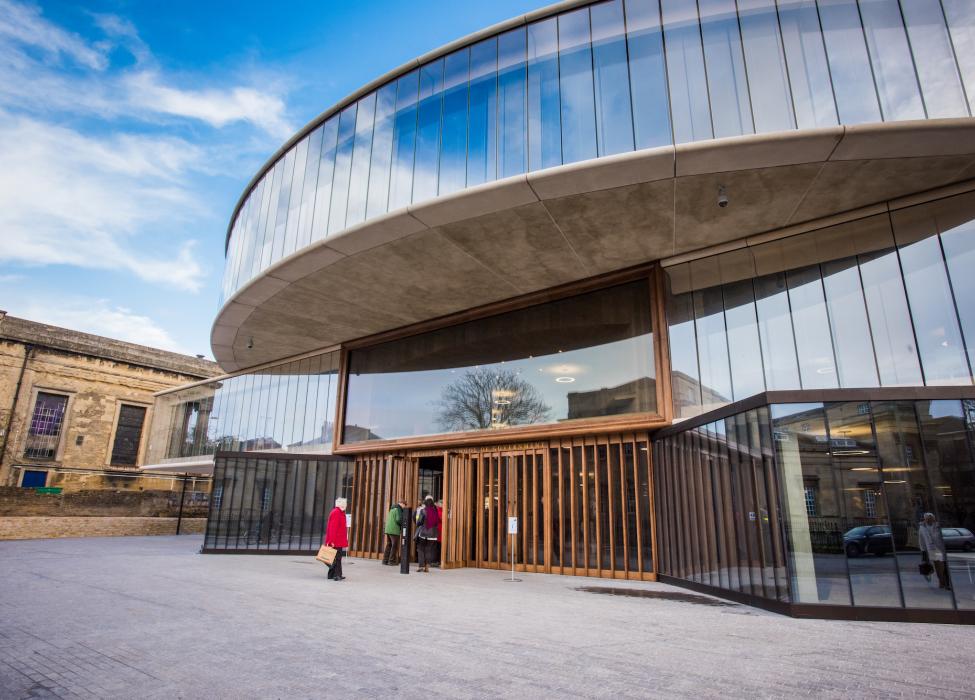 Three exceptional future leaders from the US will join the Master of Public Policy (MPP) class of 2023 in September as Eisenhower Global Scholars. 
The incoming scholars will spend a year in Oxford developing their understanding of public policy challenges to support their diverse policy interests including education rights for Native Americans, promoting good governance in Sub-Saharan Africa and security issues in the Arctic region.
The scholars will receive full funding for the MPP, and become part of a diverse, global network of 1,500 Eisenhower Fellows working across government, the private sector and civil society. At the end of their studies, they will be offered an optional three-month professional internship in their field.
The Eisenhower Global Scholarship Programme supports promising American university graduates who are committed to public service to pursue postgraduate studies abroad at the Blavatnik School of Government or IE University in Madrid.
About the 2024 Eisenhower Global Scholars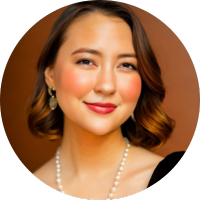 Grace Fox graduated from Columbia University in 2023 with a double major in psychology and ethnicity and race studies. A Native American from the Seminole Nation of Oklahoma, Grace has worked as a congressional intern with the environmentally conscious Udall Foundation; a community organiser with the New York Civil Liberties Union; and in the Edmond (Okla.) Public Schools Indian Education Program preparing low-income Native American students for key exams and college applications. 
During the MPP Grace particularly looks forward to learning from the School's Government Outcomes Lab about how governments can partner with the private sector and social-service agencies to improve living conditions. In the future, she aspires to create a non-profit providing high-achieving, low-income indigenous students with free college-advisory services, professional development training and mental health support.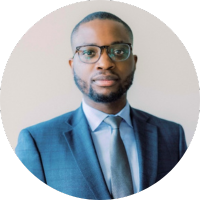 Olakunle Atanda, known as Kay, is a World Bank Program Officer and Acting Team Lead overseeing a programme that supports nations whose fragile economies are particularly vulnerable to external shocks such as climate change. He has previously held roles working on poverty alleviation and closing gender gaps in funding at the World Bank, as a policy advisor at the UK Mission to the United Nations and as a research assistant in the White House Office of Management and Administration. Kay graduated from City College of New York-CUNY with a bachelor's degree in political science in 2014 and from Columbia University with a master's degree in human rights and U.S. foreign policy in 2016. 
Born in Brooklyn to West African immigrants, he spent parts of his childhood in Lagos, Nigeria, where he witnessed pockets of wealth amid searing poverty and government corruption, which seeded his passion for public service. While at the Blavatnik School, Kay wants to create an online library of resources to promote good governance, with an emphasis on how Sub-Saharan African economies can regenerate the institutions of government and academia devastated by years of instability and military coups.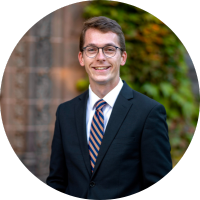 Riley Owen is a 2023 graduate of Princeton University, where he majored in Public and International Affairs. At the university's Center for International Security Studies, he designed and executed crisis and grand-strategy simulations based on Arctic and South China Sea scenarios. From 2017, he spent two years as a missionary in Denmark, coordinating the work of 120 volunteers in communities throughout the country. In 2020 he worked as an economic policy analyst in the White House. For his senior thesis, "The End of Arctic Exceptionalism: Swedish-Finnish NATO Expansion and the Emerging Arctic Security Dilemma," he interviewed foreign affairs and defence ministry officials in Finland, Sweden, Norway and Denmark. 
Amid the increasing militarisation of the Arctic region, during the MPP Riley looks forward to refining his understanding of policy issues in preparation for an eventual career in public service. He plans to work on a proposal to bring security issues before the Arctic Council, the eight-country intergovernmental forum that includes the Nordic countries, Canada, the United States and Russia.
About Eisenhower Fellowships
Eisenhower Fellowships (EF) identifies, empowers and connects outstanding leaders from around the world. Through a range of fellowship programmes and lifelong engagement in the EF's global network of changemakers, the EF envisions a more peaceful, prosperous and just world.
Since its founding in 1957 as a birthday gift to President Dwight D. Eisenhower, EF has prepared more than 2,400 leaders from 115 different countries to assume positions of influence in their chosen fields. 
Explore more funding options for the Master of Public Policy (MPP).