New independent research programme for the public sector launches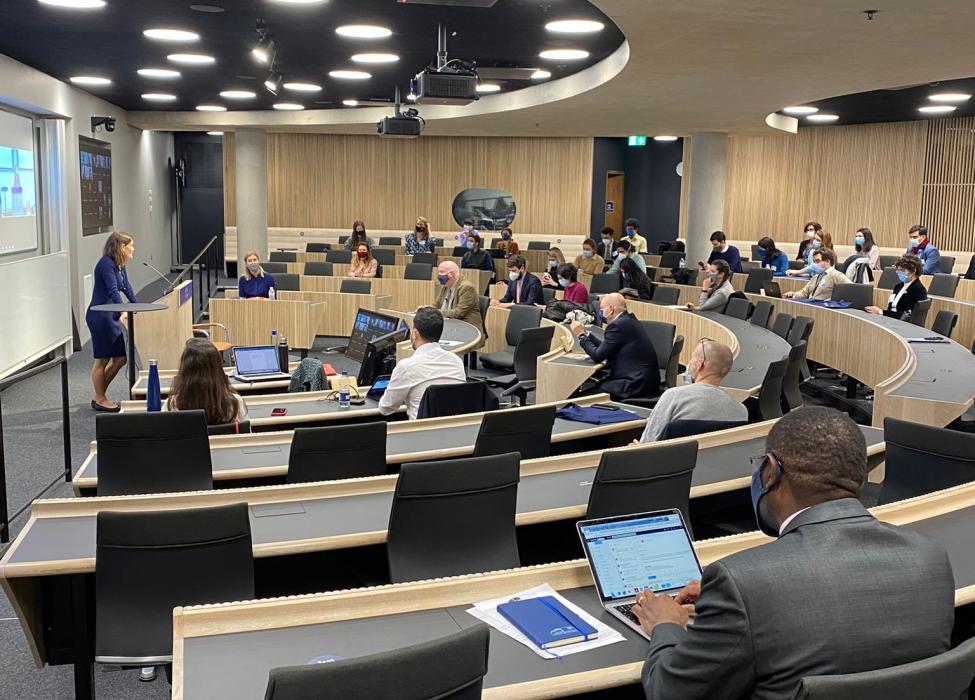 Building back from COVID-19, promoting integrity and building trust in public institutions, and overcoming the negative impact of political polarisation can have on service delivery are among the primary research interests of the newly launched Lemann Foundation Programme at the Blavatnik School of Government. 
This independent research programme, which launched in November, will explore barriers to effective policymaking from the point of view of people and organisations that make up the public sector. From the digitalisation of government, to comparing education policy implementation across regions, to addressing the political challenges bureaucracies face, the programme aims to undertake and promote innovative research into the challenges faced by the public sector in Brazil and other countries across the globe. All sessions from the launch event are available on the School's YouTube channel.
Anna Petherick, Director of the Lemann Foundation Programme and Departmental Lecturer at the School, said:
"I am thrilled to be leading this independent Programme, and it was wonderful to see so many people online and in person at our launch event. Through conversations throughout the past year, both with partners across Brazil and here in Oxford, we have developed our three areas of focus. The team are excited to take them forward, and to engage wholeheartedly with public servants in the years to come."
The Lemann Foundation Programme builds on the longstanding relationship between the Lemann Foundation and Oxford. Last year, the Lemann Foundation helped coordinate the Brazilian trials of the Oxford/AstraZeneca COVID-19 vaccine. 
In addition, since 2013, the Lemann Foundation has provided scholarships for students who are committed to social change in Brazil to study for a Master of Public Policy (MPP) at the School. One such student from the MPP class of 2021, Allan Torres, hopes to use the lessons he learns on the MPP when he returns to Brazil to address climate change and regional development in the northeast of the country.
Dennis Mizne, CEO of the Lemann Foundation and Visiting Fellow at the School, said:
"This research programme will arm the public sector with the knowledge and empirical evidence to bring about positive reform, so that it can better address the huge challenges that countries face. Changing institutions and cultures can take time and effort, but the private, philanthropic and public sectors can work together to make that happen."