New annual report out today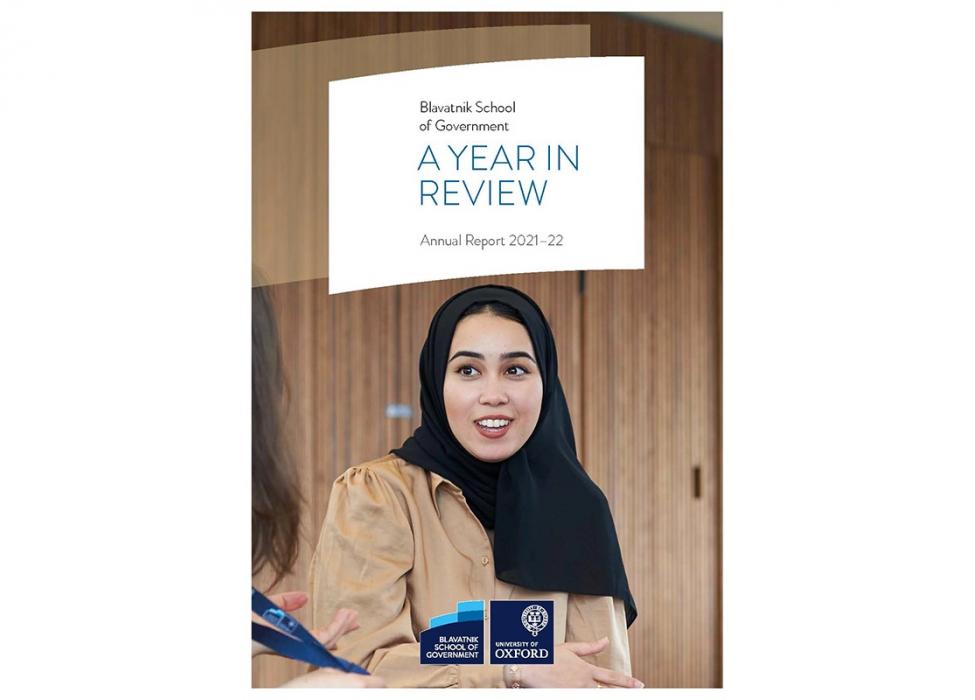 The Blavatnik School publishes its new annual report today. Covering the year April 2021 to March 2022, A year in review takes an overview of the School's work over the past year, from research and teaching, to our wider community and supporters.
Professor Ngaire Woods writes in her introduction:
"This last year has been trying for citizens and governments across the globe but here at the Blavatnik School we find ourselves more than ever being sustained by the solidarity shown by members of our community in the face of hardship.

"Whether it's the care that our colleagues have shown in making sure that everyone feels safe returning to on-site working and learning after two years of the pandemic, or helping to find housing and jobs for displaced Afghans, the School has come together for each other in extraordinary ways."
The report provides updates on our students and alumni, executive programmes and research community, and highlights some of our innovations such as the new MSc degree and the new online courses. It explores some of the achievements that the School's community has seen in the past year, such as celebrating two-years of Oxford COVID-19 Government Response Tracker and the Government Outcomes Lab turning five. It also features an interview with Anna Petherick on the Lemann Foundation Programme and insights into the Oxford Institute for Ethics, Law and Conflict's work.