2018/19 Africa Initiative for Governance Scholars announced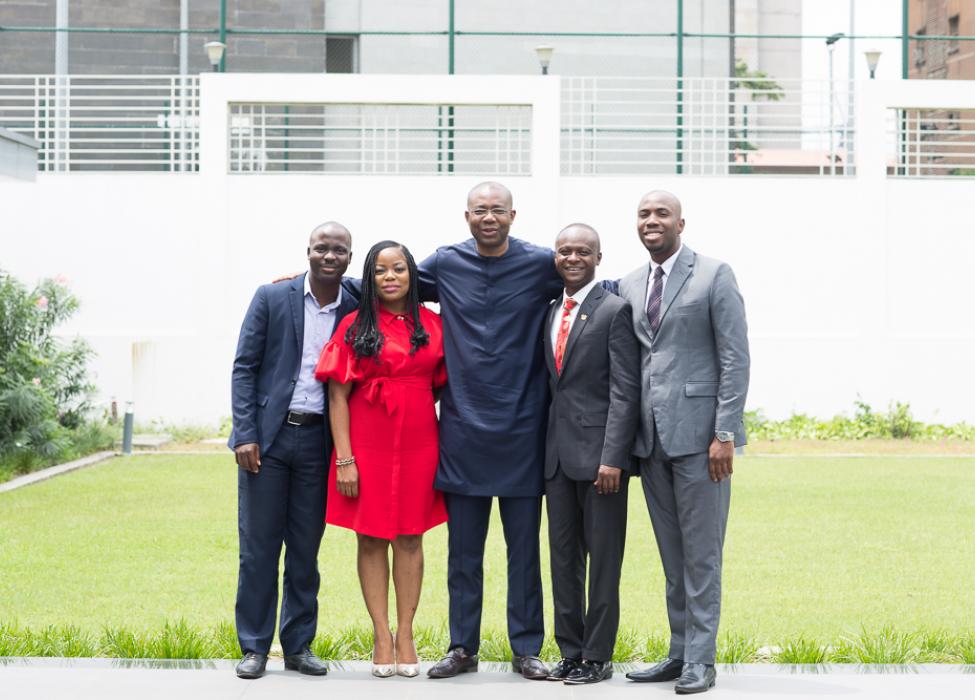 The recipients of the Africa Initiative for Governance (AIG) Scholarships for 2018/19 have been announced. Adetola Adegbite (Nigeria), Blessing Ajimoti (Nigeria), Prosper Amuquandoh (Ghana), Louisa Chinedu-Okeke (Nigeria) and Tobechukwu Nneli (Nigeria) will join the Blavatnik School of Government in September to study for the Master of Public Policy (MPP).
As part of the five-year partnership between the Africa Initiative for Governance and the Blavatnik School, AIG offers five fully funded scholarships each year for outstanding West Africans who wish to study for an MPP. After the course, the scholars are expected to use their expertise to make positive change in their home country's public sector.
AIG Scholars are determined after a rigorous process which assesses key qualities such as outstanding academic ability, leadership and strong commitment to public service. They must succeed both in the Blavatnik School of Government's independent selection process for offering places on the programme and in AIG's process for awarding scholarships.
"We are pleased to announce our second cohort of AIG Scholars," said Mr. Aigboje Aig-Imoukhuede, Founder and Chairman of AIG. "Public service is one of the fundamental contributors to national development and it is critical to encourage talented, young individuals as regards the crucial role that they play in the process. With AIG's continuing support, these high-calibre women and men will acquire the skills and experience to drive best practice standards of public service and governance across Africa".
The partnership with AIG also brings an AIG Fellow to the Blavatnik School each year to undertake a period of study, reflection and engagement of up to six months with scholars and students. Chief Justice Georgina Wood, who was the first woman to occupy the position of Chief Justice of Ghana, is the Africa Initiative for Governance Visiting Fellow of Practice for 2017/18.
Read the AIG press release in full.
Applications for AIG Scholarships 2019/20 now open
AIG has now opened applications for candidates from Nigeria and Ghana who wish to apply for the Master of Public Policy 2019/20 and be considered for an AIG scholarship. Applications close on 14 September 2018.
Candidates will have to demonstrate exceptional academic and leadership skills and intend to return to the public sector in Africa after completing their studies. Those who emerge as finalists in the Africa Initiative for Governance selection process will be expected to apply directly to the Blavatnik School for admissions, which open officially on 3 September 2018. Finalists who are offered admission to the Master of Public Policy will be considered by the School in the final selection of AIG Scholars.