What role can big cash play in policy?
Blavatnik School of Government, University of Oxford, Radcliffe Observatory Quarter, Woodstock Road, Oxford OX2 6GG
Open to the public
This event is free - register below to attend
Ngaire Woods, Dean of the Blavatnik School, hosts Isobel Coleman for a conversation about her role as Chief Operating Officer for GiveDirectly, a nonprofit organisation that helps families living in extreme poverty by making unconditional cash transfers to them via mobile phone. Isobel discusses the organisation's efforts to nudge policymakers toward considering bigger cash transfers, share new experimental evidence GiveDirectly is generating on cash operations, and give insights on how she sees the policy landscape on cash transfers evolving in the future.
A light lunch will be served after the talk.
This event is available to watch on our YouTube channel.
About the speaker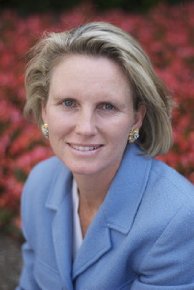 Isobel Coleman is an American diplomat, author, entrepreneur and former management consultant. She is currently the Chief Operating Officer of GiveDirectly.
During the second term of the Obama Administration, Coleman served as the US Representative to the United Nations for UN Management and Reform with the rank of ambassador. She was previously a senior fellow at the Council on Foreign Relations, CEO of a healthcare recruitment company and a partner with McKinsey & Company.
In 2011, Newsweek named Coleman one of the '150 Women Who Shake the World'. In 2013, she was the recipient of the Dr Jean Mayer Global Citizenship Award from Tufts University.