09 December 2021, 17:00 - 18:00
Online and Oxford Martin School
This event is free to attend
We know that flourishing communities and good work sit at the heart of good lives and wealthy societies.
At the start of the digital revolution, in the 1970s, there was an expectation that people and places could transition to a new economy. Today we are reaping the grim rewards in terms of social deprivation and unbalanced economies.
Levelling Up is an acknowledgement that transitions must be managed. But how? It will not be enough to expand the number of 'crap' jobs, or to create economic opportunity that does not further the green transition. It will not be enough to pour money into projects and deals that do not add up to a coherent local strategy. Instead, we require a new set of institutions, new relationships and socioeconomic norms that can bridge the now perilous chasms in our society and enable each and every one to flourish.
Our two speakers, Hilary Cottam and Jason Stockwood, will discuss how we can help create a new narrative of civic entrepreneurship, good work and community flourishing in Grimsby.
This talk is live in person at the Oxford Martin School and also online. Please visit the Oxford Martin School's website to register.
More events in this series
The event is part of the "Levelling-up regional disparities, inequality and social inclusion" series convened by the Oxford Martin Initiative on Regional Levelling-up and The Royal Society for Arts, Manufactures and Commerce (RSA).
About the speakers
Professor Sir Paul Collier
Sir Paul Collier is Professor of Economics and Public Policy at the Blavatnik School of Government and a Professorial Fellow of St Antony's College.
From 1998–2003 he took a five-year Public Service leave during which he was Director of the Research Development Department of the World Bank. He is currently a Professeur invité at Sciences Po and a Director of the International Growth Centre.
He has written for the New York Times, the Financial Times, the Wall Street Journal, and the Washington Post. His research covers the causes and consequences of civil war; the effects of aid and the problems of democracy in low-income and natural resources rich societies; urbanisation in low-income countries; private investment in African infrastructure and changing organisational cultures.
Paul has authored numerous books, including The Bottom Billion (Oxford University Press, 2007) which in 2008 won the Lionel Gelber, Arthur Ross and Corine prizes and in May 2009 was the joint winner of the Estoril Global Issues Distinguished Book prize; Wars, Guns and Votes: Democracy in Dangerous Places (Vintage Books, 2009); The Plundered Planet: How to reconcile prosperity with nature (Oxford University Press, 2010); Exodus: How migration is changing our world (Oxford University Press, 2013); and The Future of Capitalism: Facing The New Anxieties (Penguin Books, 2018).
His latest book, co-authored with John Kay, is Greed is Dead: Politics After Individualism (Penguin Books, 2020).
In 2014, Paul received a knighthood for services to promoting research and policy change in Africa.
Dr Hillary Cottam OBE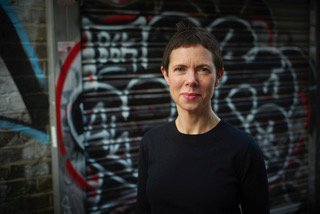 Hilary is an internationally acclaimed social entrepreneur working with communities and governments around the world to design collaborative, affordable solutions to big social challenges. Innovations include new approaches to employment, care, ageing and chronic health conditions. Transformation is achieved through an emphasis on human relationships supported by technology.
Hilary's current work focuses on the need for a 'fifth social revolution': to enable widespread flourishing in this century as work, society and our economies go through deep structural change.
Hilary's book Radical Help on the future of welfare was published to widespread acclaim in June 2018 by Little Brown UK. Her TED talk on the future of social systems has had over 750,000 views.
Hilary was educated at Oxford, Sussex and the Open University. She is an Honorary Professor at the UCL Institute for Innovation and Public Purpose. Hilary has been recognised by the World Economic Forum as a Young Global Leader and was named UK Designer of the Year in 2005 for her work pioneering social design. She was awarded an OBE in 2019 for services to the welfare state. Hilary lives in London.
Jason Stockwood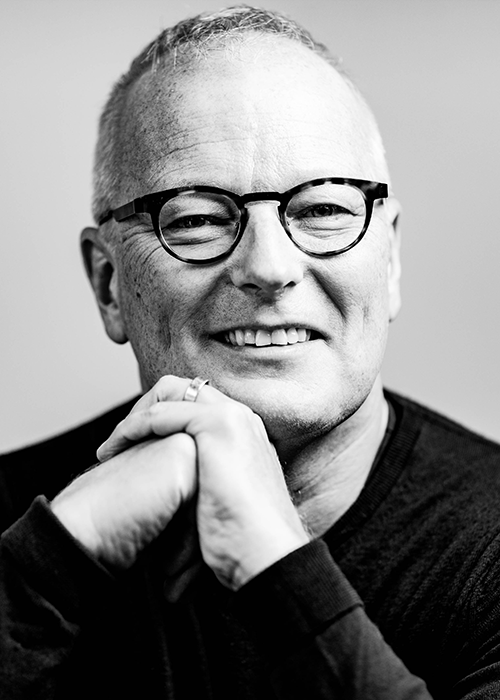 With over three decades of experience as a technology and now social entrepreneur, Jason Stockwood, has been instrumental in founding and scaling several award winning businesses across a number of sectors.
A current Transformational Leadership Fellow at the Blavatnik School of Government at Oxford University, Jason has also been a Guest Lecturer at London School of Economics, University of Liverpool and London Business School addressing issues of business, culture and the future of work. He is a published author of 'Reboot – A Blueprint for Happy, Human Business in a Digital Age'.
Jason's labour of love is working with community leaders, local politicians and executives on regeneration projects. As part of this work he has recently been appointed Chair of Onside Grimsby, a charity in his hometown that provides state of the art youth facilities in post industrial towns through a combination public and private funding.
He is also the co-owner and Chair of Grimsby Town Football Club.