Biography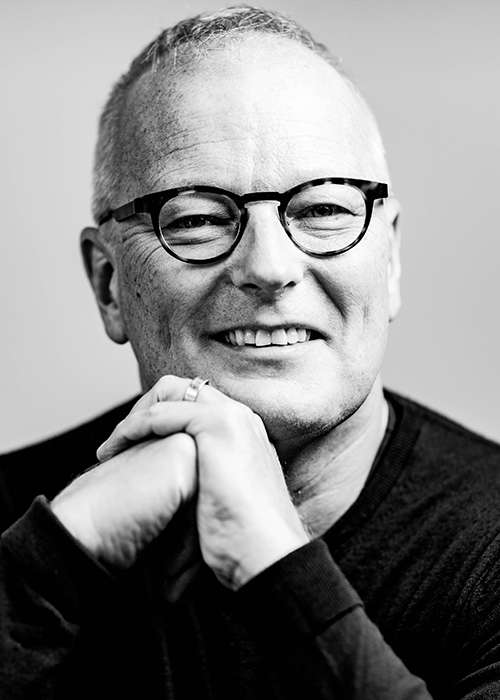 Jason Stockwood
Transformational Leadership Fellow 2020–21
Jason Stockwood is a father, husband, philosophy graduate, writer and an accidental businessman trying to help redefine the next era of capitalism to be more inclusive.
He is currently on the UK board of B Corp; Chairman of the mental health and wellbeing start-up Sanctus; and Vice Chairman of Simply Business – a business insurance provider trying to disrupt financial services with technology, service and data. He is also an investor in early-stage tech businesses through his vehicle called 53 Degrees Capital – a new type of private fund where a network of entrepreneurs will back entrepreneurs and the firm's proceeds from investment returns will be used to fund social projects rather than personal wealth.
Jason joined Simply Business from the global dating website match.com, where he was international managing director. Prior to this, he spent time working in the travel industry as managing director at Travelocity Business, Non-Executive at Skyscanner and in commercial roles at lastminute.com.
Simply Business was voted as the 2015 and 2016 Number One 'Best Place to Work' in the UK by The Sunday Times, and accredited as a B Corp in 2017.
In 2018 he published his first book with Virgin called Reboot: A Blueprint for Happy, Human Business in the Digital Age. The premise of the book is that headlines predict that whole industries will be decimated by Artificial Intelligence and automation; some bosses and bankers are rubbing their hands at the prospect of cost savings and staff cuts, but there is another way. New technology can also empower teams, fuel creativity and make people happier.
Outside of work Jason loves traveling with his family (they recently had a 3-month sabbatical to go around the world), he owns racehorses, and is a long-suffering supporter (by birth right) of a Grimsby Town FC.
Read a profile of Jason's background, hear him speak on a podcast, or watch a short interview where he discusses the motivations for writing his book.
Jason Stockwood is at the Blavatnik School of Government as part of the Transformational Leadership Fellowship.