Dealing with the government: how countries regulate public procurement
Blavatnik School of Government, University of Oxford, Radcliffe Observatory Quarter, Woodstock Road, Oxford OX2 6GG
Open to the public
This event is free - register below to attend
Regulation of government procurement processes is vital to ensure transparency, prevent waste and corruption, and ensure value for money. Join Simeon Djankov, Director of Development Economics at the World Bank, for a talk on public procurement regulation, moderated by Stefan Dercon, Professor of Economic Policy at the Blavatnik School.
About the speaker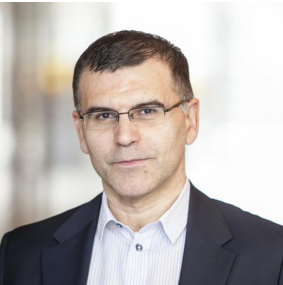 Simeon Djankov, a Bulgarian national, was recently appointed as Director, Development Policy, in the World Bank's Development Economics unit (DEC).
Prior to this, he was senior director in the Office of the Chief Economist (DECCE) and executive director of the Financial Markets Group at the London School of Economics. He also served as deputy prime minister and minister of finance of the Republic of Bulgaria from 2009 to 2013, and as chairman of the board of the European Bank for Reconstruction and Development from 2013 to 2014.
Early in his career, he joined the World Bank Group as a Young Professional in 1997 and held other positions, including founding the Doing Business project. Simeon holds an MA and a PhD in economics from the University of Michigan.