02 November 2021, 17:15 - 18:15
This event is free - register below to attend
At a crucial moment in the fight against the climate crisis, leaders from across the world will convene in Glasgow for the UN's Climate Change Conference (COP26). Join members of the Blavatnik School community towards the end of the COP26 World Leaders Summit for immediate reactions to – and reflections on – the outcomes.
This event will be moderated by Ngaire Woods.
Confirmed speakers
Thomas Hale, Associate Professor of Global Public Policy
Dr Thomas Hale's research explores how we can manage transnational problems effectively and fairly. He seeks to explain how political institutions evolve – or not – to face the challenges raised by globalisation and interdependence, with a particular emphasis on environmental, economic and health issues. He holds a PhD in Politics from Princeton University, a master's degree in Global Politics from the London School of Economics, and an AB in public policy from Princeton's Woodrow Wilson School. A US national, Dr Hale has studied and worked in Argentina, China and Europe. His books include Beyond Gridlock (Polity 2017), Between Interests and Law: The Politics of Transnational Commercial Disputes (Cambridge 2015), Transnational Climate Change Governance (Cambridge 2014), and Gridlock: Why Global Cooperation Is Failing when We Need It Most (Polity 2013). Dr Hale leads the Oxford COVID-19 Government Response Tracker.
Dr Ben Abraham, COP26 Regional Advisor at the British High Commission in New Zealand, and Blavatnik School DPhil alumnus
Dr Ben Abraham is COP26 regional advisor for the British High Commission in New Zealand, providing climate change expertise to the UK Government's engagement in New Zealand and the Pacific ahead of the UN Climate Change Conference COP26 in Glasgow. He previously worked for the Climate Change Commission, Permanent Mission of New Zealand to the United Nations in New York and for a technology start-up company in Zambia. Dr Abraham is also a Blavatnik School DPhil in Public Policy alumnus, whose doctoral research focused on transnational climate change governance. His thesis was entitled 'Ideas and Transnational Climate Change Governance: How Environmental Beliefs Shape REDD+Projects'.
Emmanuel Taiwo, Climate and Environment Adviser, British High Commission in Abuja
Emmanuel Taiwo is a Climate and Environment Adviser at the UK Foreign, Commonwealth and Development Office, based at the British High Commission in Abuja. In this role he leads climate mainstreaming efforts on UKaid programmes across the FCDO Nigeria portfolio; supports climate, low carbon, and environmental policy advocacy with Nigerian government counterparts; and also served as the Lead Adviser and designated Senior Responsible Owner on the UK's flagship offgrid renewable energy programme in Nigeria in which he coordinated the delivery of over 7MWp of solar power in underserved communities across northern Nigeria. Emmanuel holds an MPP from the Blavatnik School and previously worked on sustainable finance in the private sector and a wide range of environmental projects in Nigeria, London and in Nairobi.
Kate Guy, Senior Advisor, US State Department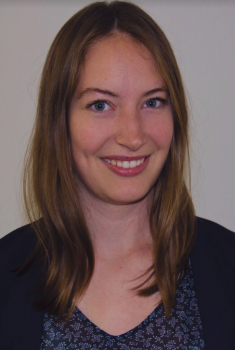 Kate Guy (née Offerdahl) is a DPhil student in International Relations at the University of Oxford, where she studies the intersection of climate change, national security, and global governance. In addition to her studies, Kate also works as a research assistant to Ngaire Woods, a manager of the Oxford School of Climate Change, and a Research Fellow with the Center for Climate and Security in Washington, D.C.
She most recently worked in American politics as the Senior Policy Program Manager with the Truman National Security Project, and as assistant to the Campaign Manager of Hillary Clinton's 2016 presidential race. From 2012-2015, Kate worked on the negotiation of the Sustainable Development Goals and the Paris Climate Agreement in various roles at the US State Department, United Nations, and international NGOs. She previously interned at the White House Council on Environmental Quality where she focused on federal sustainability policy.