Six reasons why you should choose Oxford to study public policy
Choosing a master's programme isn't always easy. We discuss six features of our Master of Public Policy which set the course apart now that our admissions are open for 2023 entry.
Estimated reading time: 4 Minutes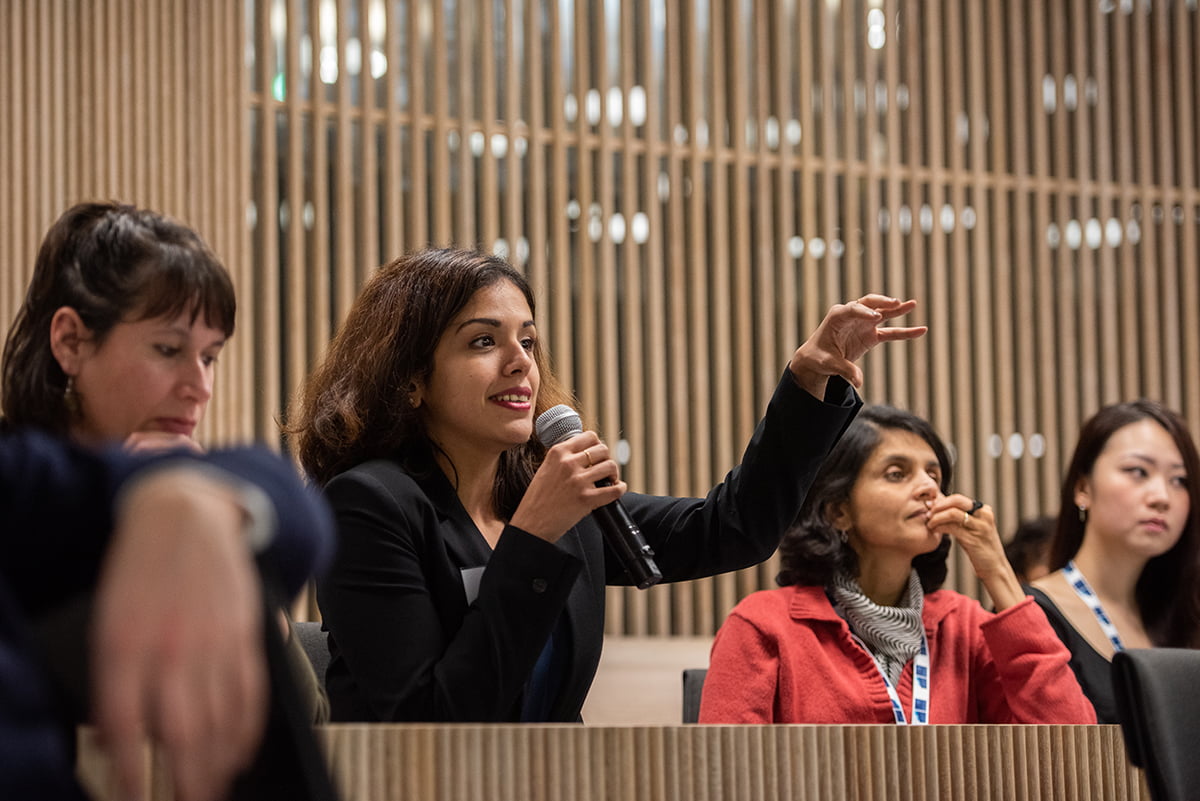 Updated September 2022
Do you want to push your career in public service to the next level? Have you thought about further study but are not sure where to start? Studying for a Master of Public Policy (MPP) at the Blavatnik School of Government is a truly unique experience. Joining the newest department at the University of Oxford, one of the world's oldest universities, provides the renowned academic rigour of Oxford with new innovative teaching techniques in an open, collaborative learning environment. Here are just some of the reasons why you should consider choosing this course:
Diversity
Each year our MPP attracts incredible students from all over the world. The MPP class of 2021, for example, welcomed 141 students from 48 different countries. Since our first intake in 2012, we have taught students from 128 countries and territories. Our multinational student body – made up of people with a huge range of different policy interests and specialisms – creates an invaluable learning environment: our students learn from the experiences, views and values of their classmates.
"It's exceeded every one of my wildest expectations to meet the MPP class – I have not encountered any other programme that draws such a diverse crowd of accomplished people." – Nina Möger Bengtsson (MPP 2021)
An interdisciplinary approach to policy studies
Policy challenges are becoming more complex every day and public leaders need to be able to use expertise from different specialist fields to find innovative solutions. For this reason, in addition to using the case method, the MPP draws lessons from a range of disciplines including economics, philosophy, political science and law, alongside lessons from experiences across public, private and third sectors. We want to encourage our students to think about the values underpinning policy decisions, alongside thinking about the economic, political and legal dimensions of these, in order to bring about real and effective change.
The case method
Our programme uses the innovative case method for teaching public policy. Case method teaching is a type of active learning aimed at developing empathy, collaboration and decision-making skills. In contrast to a conventional classroom environment where experts share deductive knowledge, the case method requires students to analyse problems, consider alternatives and make recommendations. As a result, you will benefit from deeply applied learning that uses real situations to illustrate and enable you to work through pressing policy problems.
Collaboration before competition
We want to create a community that supports and develops each other. Each and every one of our MPP students brings something of unique value to the classroom. At the School, you will work alongside your committed and high-performing MPP classmates to think about how you can all best serve your communities. Your classmates will become part of a lifelong network that is dedicated to solving the world's most challenging policy issues and who you will continue to learn from long after graduation.
"Here it's not about competition. There are other amazing programmes out there that just focus on your own career after the course. But here, the focus is on [collectively] solving [policy] problems." – Allan Torres (MPP 2021).
The Oxford experience
There are over 13,000 graduate students at Oxford, forming half of the University's overall student body. Oxford's graduate students have access to outstanding resources and facilities, including over 100 libraries and world-famous museums and collections, as well as access to the Oxford Union – the University's 200-year-old debating society.
All students at Oxford are affiliated with a college as well as a department. Colleges are small, multidisciplinary communities. Most colleges offer formal and informal dinners, libraries, accommodation, sports, events and other opportunities to enrich your Oxford experience. The colleges have much in common, but each has its own character and history. Whilst the Blavatnik School of Government will be your main home and focal point during your studies, your college will be a valuable source of additional support and social activity during your time at Oxford.
Oxford's convening power is unparalleled in the UK. The Blavatnik School and the wider University attract a range of incredible speakers who have worked at the highest levels of policymaking and leadership in the third and private sectors. This includes the School's flagship 'Dean's Forum' events, where the Dean invites high-level speakers from a range of sectors and disciplines for open discussions with students.
"The Dean's Forums are really fascinating from a leadership perspective – seeing the Dean bring challenging questions to the table in a very open way has been a real highlight." – Mona Murad (MPP 2021).
Alumni community
Our alumni are exceptional achievers and changemakers. They are already making an impact on public policy around the world – from one of the youngest Members of Parliament in Panama's National Assembly and the UAE's Minister of Youth Affairs, to a Polish humanitarian crisis response leader and an advocate for Roma rights leading the Open Society Foundations' Roma Initiatives Office. After your studies at the Blavatnik School, you will be part of a lifelong community in which alumni can turn to each other, and to our faculty, to find trusted sources of advice and research.
To find out more about the Master of Public Policy, including the range of financial support we have available visit our course pages. All applications must be submitted by 6 January 2023.