Biography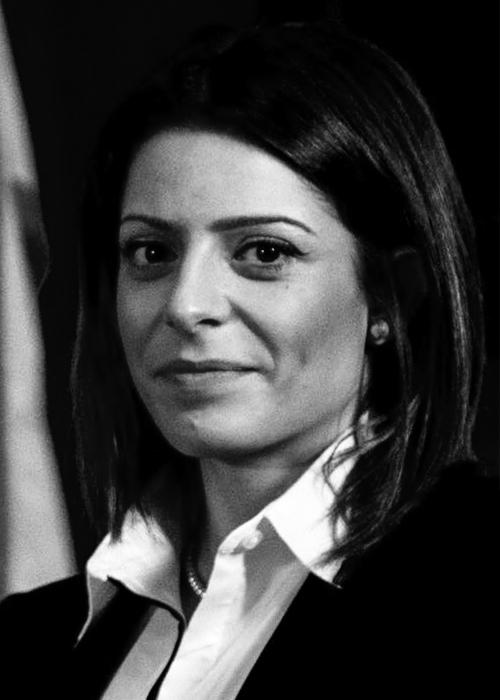 Federica D'Alessandra
Deputy Director, Institute for Ethics, Law and Conflict; Executive Director, Programme on International Peace and Security
Federica D'Alessandra is the Deputy Director of the Blavatnik School of Government's Institute for Ethics, Law, and Armed Conflict (ELAC), and the founding Executive Director of the Oxford Programme on International Peace and Security, based at ELAC. She is also an Academic Affiliate of the Bonavero Institute of Human Rights, a member of the Steering Committee of the Oxford Network of Peace Studies, and a mentor for the Oxford Character Project. Prior to joining the University of Oxford, Federica held various appointments at Harvard University, including at the Harvard John F. Kennedy School of Government, and at the Harvard Law School, where she focused on mass atrocity response and prevention, transitional justice, national security, and human rights and also served as an Adviser to the Harvard Sustainable Peace Initiative. Her current research interests include international law, foreign policy, global governance and leadership studies.
Federica often advises governments and international organisations on her areas of expertise and has served on a number of expert panels, most recently on the harmonisation of atrocity prevention mechanisms and the cross-sectorial standardisation of best practices to bring terrorists and the perpetrators of atrocity crimes to justice. She recently also served as Co-Chair of the International Bar Association (IBA)'s Human Rights Law and War Crimes Committees, and currently serves on various boards, including the Ferencz International Justice Initiative's at the Simon Skjodt Center for Genocide Prevention, the  IBA Human Rights Institute and its Section on Public and Professional Interest.
Federica has been recognised by Forbes magazine as one of "30 Under 30" leaders with "the likelihood of changing the field of law and policy over the next half-century". Forbes Italy has also recognised her among the "Most Influential European Thinkers". In 2018, she was named one of 18 "Italians of the year" by the Italian Journalistic Agency (AGI). In 2015, she was the recipient of the William Reece Jr Award by LexisNexis and the International Bar Association in recognition of her work to improve the civil society's capacity to document atrocities and engage with international accountability mechanisms. 
Federica is a graduate of Milan's Università Cattolica del Sacro Cuore, Utrecht Universiteit and Vrije Universiteit Amsterdam. She also studied abroad at the Université Paris Sorbonne, and hold degrees in Law, Criminology, and Political Science. She is the recipient of a number of academic grants and scholarship, including the "Huygens Fellowship" awarded by Nuffic and the Dutch Ministry of Education to the top 5% researchers in the Netherlands (2011-2012). 
You can follow her on Twitter at @FDalessandra.