World Economic Forum starts today, see our speakers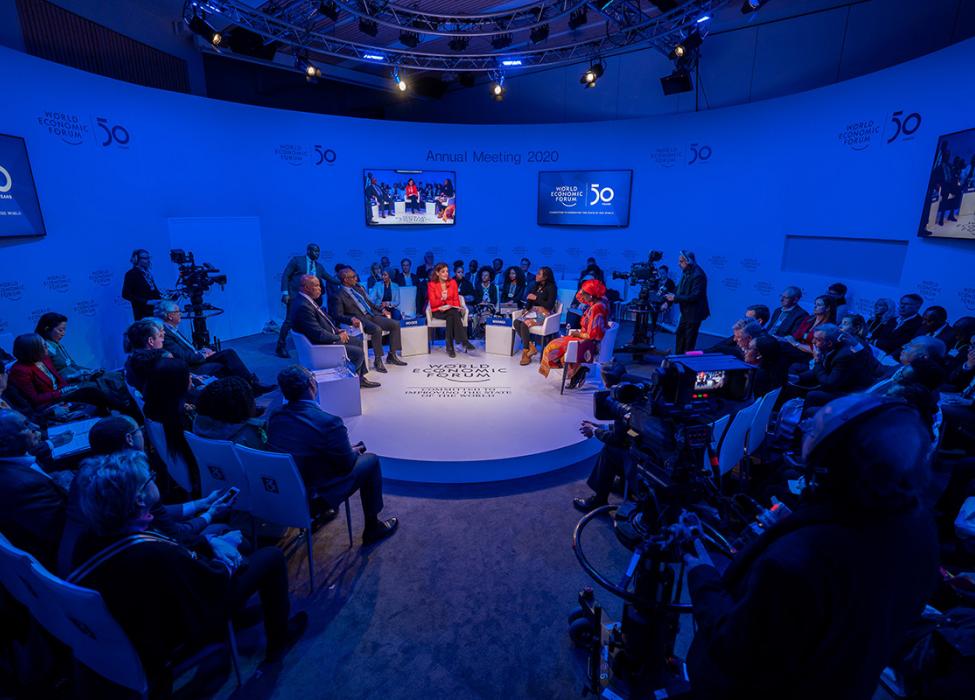 The fiftieth annual meeting of the World Economic Forum is starting today in Davos-Klosters. 
Between 21-24 January, some 3,000 guests will gather in the Swiss town to discuss this year's theme, 'Stakeholders for a cohesive and sustainable world'. High-profile speakers including environmental activist Greta Thunberg, US President Donald Trump and German Chancellor Angela Merkel as well as leaders in academia, politics, business and civil society will address some of the world's most pressing challenges such as climate, technology, and future of work.
Some members of faculty from the Blavatnik School will be involved in the discussions – see below a list of engagements available to watch remotely (link is included in the title, where available).
Tuesday 21 January – 09:45CET
Professor Sir Paul Collier in a peer-to-peer exchange with Colin Mayer of Saïd Business School to explore the future of the corporation in the context of stakeholder capitalism.
Wednesday 22 January – 15:15CET
Professor Ngaire Woods will moderate this dialogue on how policymakers, business and innovators will shape the future of the continent, taking into account the trends affecting the African region (from the rise of weather-related disasters, to new companies revolutionising the gig economy).  
Thursday 23 January – 09:15CET
Market economies hail democracy for facilitating peaceful change, yet also constrain it for fear of emotions reigning over reason. With 60% of voters from Brazil to Japan claiming that elections foster little change, what is the way forward for democracy and capitalism? Professor Ngaire Woods will moderate this discussion with Martin Wolf, Dambisa Moyo and Niall Ferguson.
Thursday 23 January – 13:00CET
The United Kingdom after Brexit
The UK has only been able to renew trade deals that represent 8% of its current total trade. When it leaves the EU, how can the country create a strategic approach that will allow for greater cohesion with its neighbours and the world? Professor Ngaire Woods will moderate this panel.
More information on Davos, including all the sessions available on webcast, can be found on the World Economic Forum's site.