Welcoming our biggest ever intake of MPP students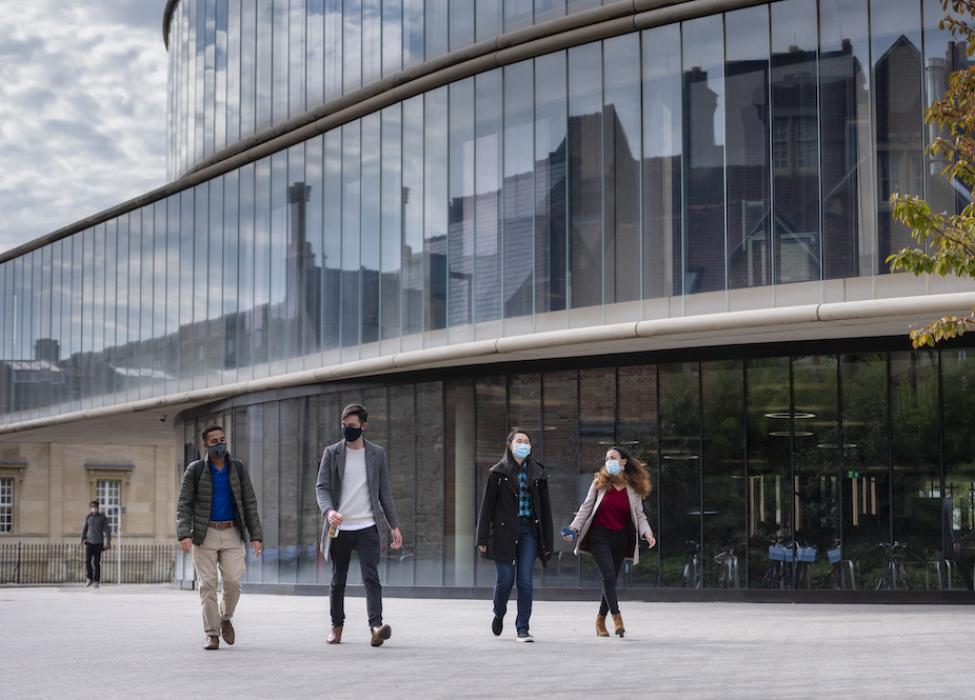 Today we are proud to welcome our largest ever intake of Master of Public Policy (MPP) students, with 145 students joining us from 53 countries and territories.
From an Indian journalist and tuberculosis survivor campaigning for patient-centred care, to a Chinese public policy researcher from Wuhan who worked on her country's initial response to COVID-19, we have 98 students arriving in person today, with the remaining students joining us throughout the academic year. During their remote study period, these students will benefit from the successful online learning model that the School ran from April to June this year.
As ever, the MPP class of 2020 come with a diverse range of backgrounds and experiences, united in their commitment to public service. For the first time ever, we have students joining us from the Czech Republic, Iran, the Maldives, Montenegro and Tonga. All of their profiles are online and they demonstrate the range of experiences that make up this year's class and are a useful resource for understanding what the School looks for in successful applicants.
Since the very start of the COVID-19 pandemic, everyone at the Blavatnik School has been working tirelessly to ensure a smooth start for the MPP class of 2020. Over the past few months, incoming students were able to meet each other through a series of virtual 'town halls'. These sessions also gave them the opportunity to have their questions answered by MPP Directors Karthik Ramanna and Adam Webster, and to learn about the measures being put in place to deliver the MPP safely – without compromising on the interactive, personalised nature of the MPP learning experience.
The students will now embark on a packed two-week induction schedule, designed to introduce them to the School and Oxford, and to start fostering a strong, cohesive community that will continue to develop throughout the year. Activities range from team-building sessions – like a day of action hosted by the Royal Military Academy Sandhurst – to sessions that encourage students to reflect on the School's values and improve their understanding of a 'world better governed'.
This MPP class has the highest ever number of full scholarships – 77% of this year's students receive full or partial funding (the percentage is lower than in previous years due to the larger class size, but the absolute number is higher). We have continued to extend the scope of funding available. This year, we welcome our first Political Leadership Scholars, Eisenhower Global Scholars, and Jaime and Raquel Gilinski Scholars. This should serve as encouragement that financial status need not be a barrier to undertaking the MPP, and now is the time for those looking to apply for 2021 entry to start exploring funding options.
Applications for the MPP and DPhil are open until Friday 8 January 2021, but we strongly recommend submitting your application before the December holidays.
MPP class of 2020 in numbers
2020 students receiving funding
MPP class of 2019 by gender
Where do this year's students come from?