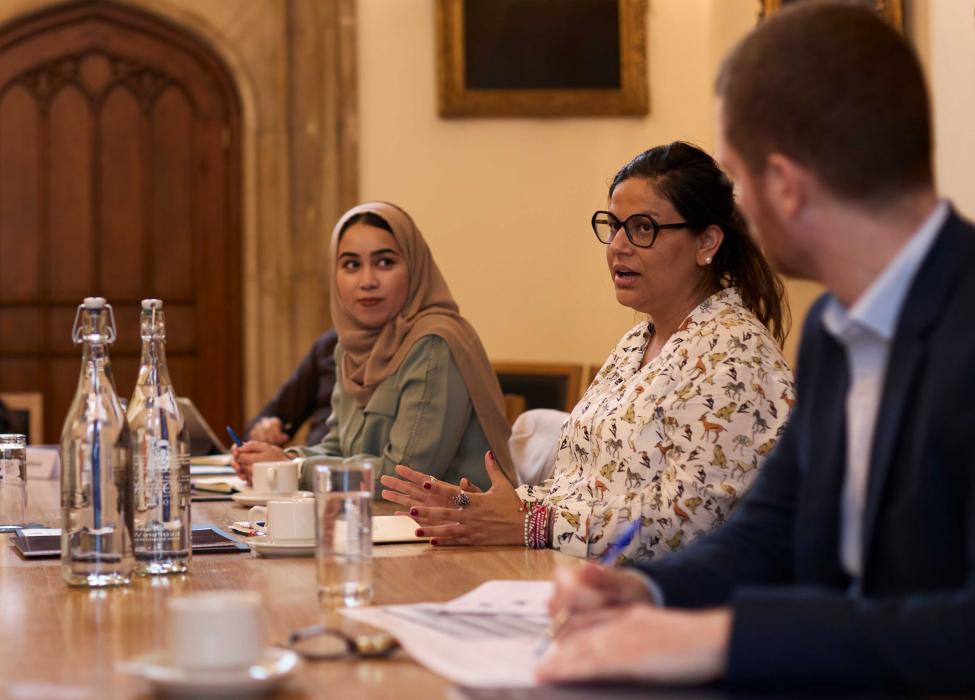 An inaugural programme to equip the next generation of public leaders saw senior civil servants from ten different countries gather at the Blavatnik School last week.
The Rising Public Leaders Programme is aimed at leaders who are three to seven years from the top of their organisation. Over the course of a nine-day, in-person programme, led by the School's world-class faculty, participants were provided with frameworks to develop the skills they need to face the major challenges facing the public sector today, deepening their leadership skills while strengthening their international networks. 
Senior civil servants from ten different countries – Peru, Brazil, United Arab Emirates, Pakistan, Denmark, Ireland, Kosovo, North Macedonia, Czech Republic, and Croatia – brought diverse perspectives, experiences and context to the programme, complementing their lessons with varied, real-world examples.
The cohort included:
the head of Government Performance in Paraná State, Brazil
the representative of the European Commission in Croatia
a senior strategist in the Abu Dhabi Digital Authority
the secretary to the government in Balochistan, Pakistan
a senior strategic planning officer in the office of Kosovo's Prime Minister
Christopher Stone, Professor of Practice of Public Integrity and programme lead, explains the necessity for the programme:
This programme is for those moving into positions where they will be taking on responsibilities of leadership in their public institution. They need skills, frameworks and training in how to anticipate the problems they will face and how to deal with them effectively and efficiently when they encounter them.
Participants benefitted from a multinational, multidisciplinary approach covering such themes as communicating effectively, harnessing information technology, reducing cognitive bias in decision-making, managing people, driving performance, building partnerships, conducting negotiations and maintaining personal integrity. 
It has been amazing to exchange all these experiences and realise how many common challenges we have in public policy although we come from different corners of the world.

– Lina Arenas, RPLP 2022 participant, Peru
The programme will run again in March 2023.
Visit the programme page for more information or register your interest for the next iteration of the programme. If you wish to nominate one of your peers who you believe would benefit from the Rising Public Leaders Programme, please contact us at publicleaders@bsk.ox.ac.uk.