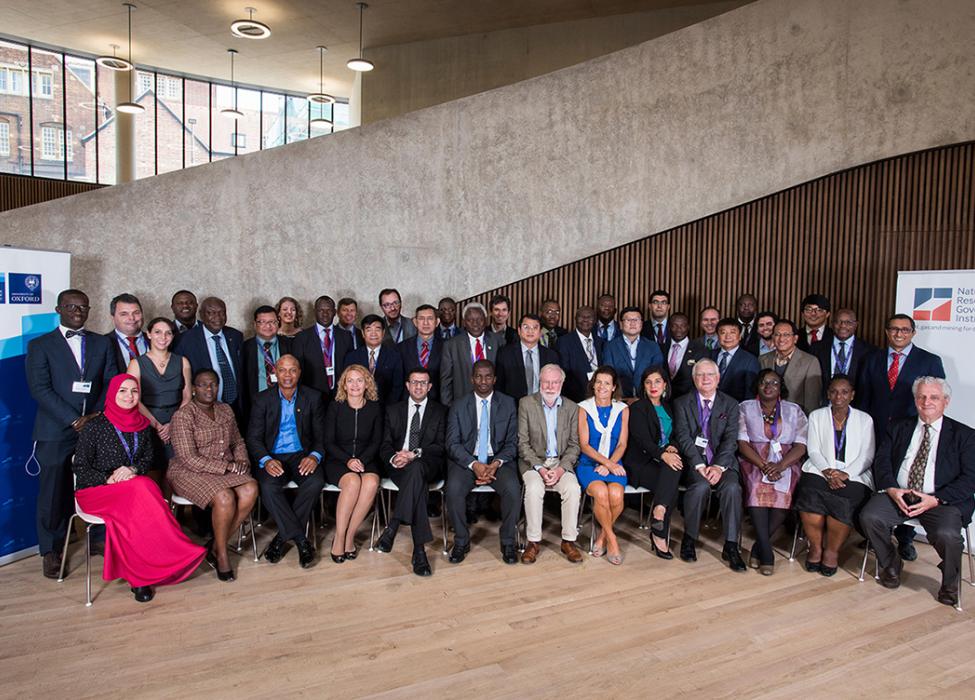 Today we welcome 35 global leaders from the natural resource sector for our fourth annual Executive Course on Oil, Gas and Mining Governance, hosted in association with the Natural Resource Governance Institute (NRGI).
The six-day intensive course provides insights and specialist knowledge in the field of natural resource management through a series of lectures and workshops, covering topics such as exploration and licensing, fiscal regime issues, environmental and local concerns, and dealing with transparency and corruption.
"We are pleased to be hosting this course again because we believe it is an effective tool for practitioners and policymakers from all around the world," said Professor Sir Paul Collier, who is one of the world-leading academics teaching on the course together with Eric Werker, Associate Professor at the Beedie School of Business at Simon Fraser University, and Professor Michael Ross, a Visiting Scholar to Blavatnik School of Government and Professor of Political Science at University of California Los Angeles.
The course also includes sessions with globally recognised experts including Mark Aplin and Glen Ireland, Founding Partners of InfraShare Partners, Carole Nakhle, Director and founder of Crystol Energy, and Philip Daniel, Senior Fellow at NRGI and a member of its Advisory Council.
"Grounded in the issues that most impact the extractives sector today, the Executive Course on Oil, Gas and Mining Governance also looks toward the dimensions most likely to affect the sector in the future," said Daniel Kaufmann, president and CEO of the Natural Resource Governance Institute (NRGI). "Throughout the course a deep roster of talented instructors use the Natural Resource Charter as a framework to guide students' exploration of the most pressing issues facing resource-rich countries."
This year the participants come from a range of countries including Ghana, Myanmar, Tunisia and Mexico. They are encouraged to share their own experiences as top-level government ministers, advisors and policy leaders from the public and private sector, in order to enhance each other's learning by hearing about the ways different countries and companies address the management of their natural resources.
The 2016 Executive Course on Oil, Gas and Mining governance runs until 16 September.
See the images from the 2016 course.
Read more about our Executive Education programmes.
Above: Group photo of participants to the 2016 Executive Course. Photo by John Cairns.