Tom Simpson named as BBC New Generation Thinker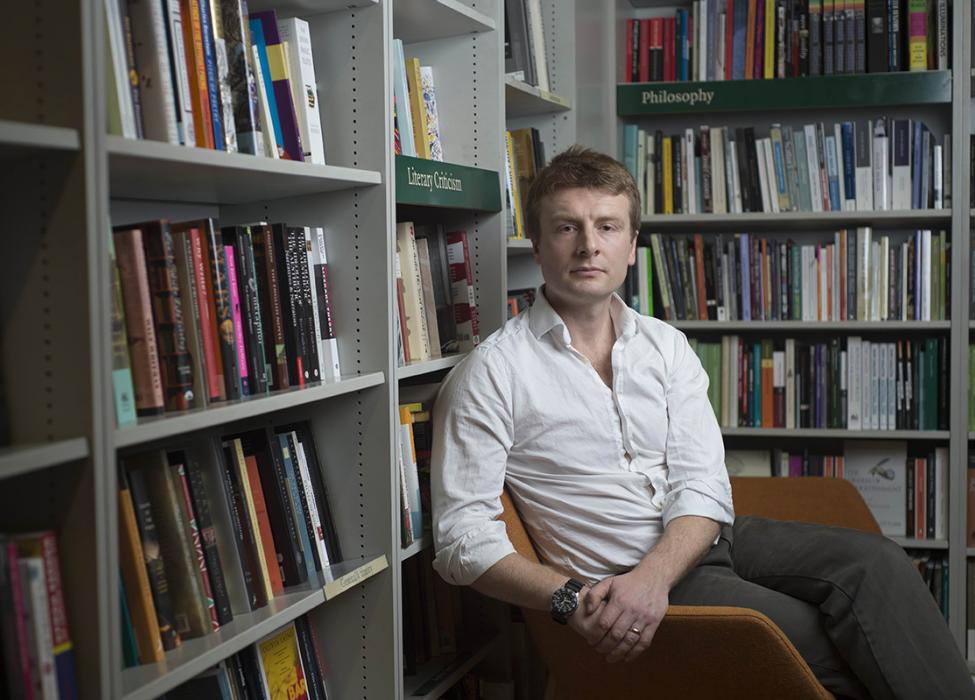 The Blavatnik School's Tom Simpson is among ten academics selected by BBC Radio 3 and the Arts and Humanities Research Council (AHRC) to be one of the New Generation Thinkers 2017.
Dr Simpson, who is Associate Professor in Philosophy and Public Policy at the School, was chosen from a pool of hundreds of applicants due to his groundbreaking work on trust and the ethics of war, particularly fascinating given his background as a Royal Marine.
The New Generation Thinkers 2017 are academics at the start of their career whose research will be made into radio and television programmes for BBC Radio 3, BBC Four, and other outlets.
"I'm delighted by the opportunity that being one of BBC Radio 3's New Generation Thinkers provides to explore some of the deeper issues behind the headlines," said Dr Simpson. "Trust has steadily declined in the last decades, and this is affecting our economy, our politics, and life in local communities. I'm interested in how we can restore trust. As a former Royal Marine, I'm also concerned by questions around how the military and security agencies use technologies such as artificial intelligence and the internet. Some of these questions are new, while others are as old as philosophy."
The Thinkers will spend a year being mentored by producers from Radio 3's Free Thinking programme.   
The final ten were chosen based on their ability to demonstrate a passion to communicate their research to a broad audience. This year's shortlist cover a wide spectrum of arts and humanities topics. See the full list on the AHRC's website.
They will be introduced publicly at a free event as part of BBC Radio 3's Free Thinking Festival at Sage Gateshead, which will be recorded on 18 March and broadcast on 4 April, with further programmes to be aired on BBC 3 throughout 2017.
---
Watch this short interview with Tom Simpson.