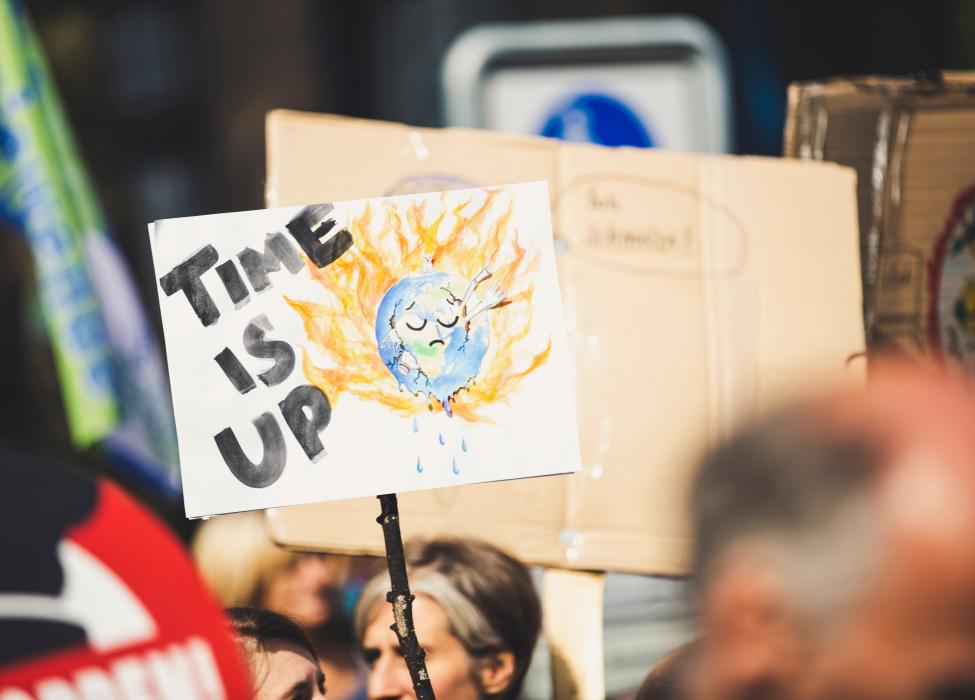 Some of the world's wealthiest nations still have not made net-zero pledges, according to today's landmark Emissions Gap Report from UNEP, co-authored by Oxford experts including the Blavatnik School's Thomas Hale.
Many of those nations that have pledged to reach net zero have given few details on how they will do so, and most are not currently on track. Thomas Hale, Associate Professor at the Blavatnik School, contributed to the chapter about net-zero pledges and whether countries are on track to deliver these promises.
"Targeting global net zero by 2050 requires immediate action. There is still a lot to play for by COP26. Countries need to set out concrete plans for 2025 and 2030 that will drive down the emissions curve in this decade," says Thomas Hale, Associate Professor at the Blavatnik School.
According to Chapter 3, co-led by Thomas Hale and Steve Smith (Executive Director of Net Zero Oxford), the recent wave of national net-zero pledges is a promising development, but the gap in ambition for the coming decade remains stark. While current pledges of action to 2030 put us on course to 2.7°C warming this century, the addition of these net-zero pledges, if fully implemented, could bring warming down to 2.2°C.
"The latest edition of the report sadly shows that the emissions gap remains. Despite growing urgency and the COVID-19 pandemic, countries are still plotting a course to blow past 1.5 degrees. One chink of light is that around 50 countries, together contributing over half of global emissions, have now made clear pledges to go to net zero. But these must be matched by ambition this decade – they are a motivation for, rather than an alternative to – much faster action now," said Steve Smith.
If net zero is to be a reality and the goals of the Paris Agreement achieved, pledges need to be backed up with near-term targets and more transparent planning. Findings include:
Just 12 G20 members have made net-zero pledges at the time of publication.
Most of these are not backed up with details such as the activities they cover, detailed delivery plans or the extent to which they rely on carbon offsetting.
Four G20 members with net-zero pledges are currently committed to emissions in 2030 that would result in 25-95% greater emissions than their pledges.
The team calls for more transparent and robust net-zero plans, in addition to greater ambition from those currently without net-zero targets. With more net zero pledges – and policies to implement them – expected in the run up to COP26, the team will be monitoring new announcements as part of the Net Zero Tracker consortium.
Four Oxford researchers were among the international team of authors assessing global progress on climate change on behalf of UNEP. Another chapter, co-led by Oxford's Brian O'Callaghan (Economic Recovery Project, Institute for New Economic Thinking) and including David Tritsch, investigates what is missing in government responses to COVID-19 and whether government spending is meeting its low-carbon potential.