Reforming civil service: an international conversation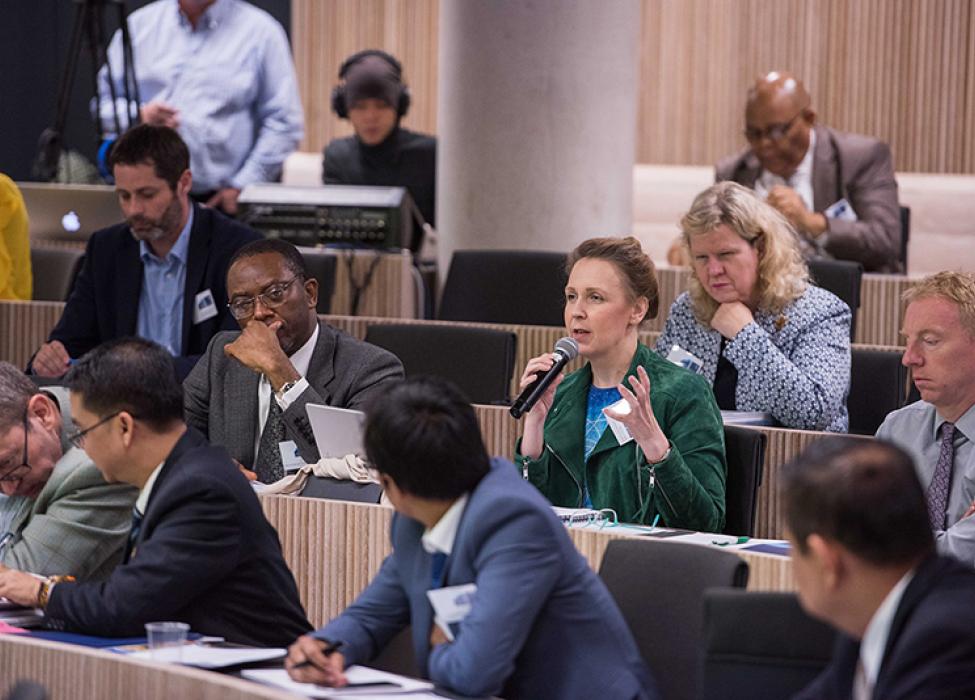 How can civil service be improved around the world to better serve citizens? On Monday 4 September, senior public service practitioners gathered at the Blavatnik School of Government for a day of lively discussions surrounding this question.
The dialogue centred on the recently published International Civil Service Effectiveness (InCiSE) Index, which assesses how a country's central civil service is performing in relation to others. The inaugural Index covers 31 countries and highlights both achievements and areas which could be improved. The Index gives countries a score on categories including openness, integrity, fiscal and financial management, digital service and policy making, to name but a few.
In the first session of the day, panellists asked 'Why does measuring civil service effectiveness matter?' and affirmed that the Index created the opportunity for countries to learn from each other and share best practice, thus gaining ideas on how to improve public sector provision. The session 'A practical tool for change – exploring the InCiSE Index' looked at the Index itself in more detail, and delegates considered how it could be fine-tuned avoid any potential bias.
A civil service comprised of expert, highly motivated staff is a prerequisite for the smooth running of any government. The afternoon thus kicked off with a panel session investigating performance measurement, facilitated by Professor Ngaire Woods, Dean of the Blavatnik School. Performance and personnel management is considered to be one of the hardest areas to capture with the Index, and the panel made up of senior civil servants from Kenya, Slovakia, Singapore and Ireland shared their ideas for ways to do so. A key learning point was the need for non-financial rewards to make sure that the best people are retained.
Two in-depth parallel workshops followed, exploring how the Index can be strengthened, and how its data can inform policy-making. The day ended with participants looking ahead at the next steps for InCiSE, exchanging thoughts on how to 'future-proof' the project.
The InCiSE Index is a collaboration between the Blavatnik School of Government at the University of Oxford and the Institute for Government. The project has been supported by the UK Civil Service and is funded by the Open Society Foundations. The launch event created a platform both for discussing the results of the InCiSE Index, and finding innovative means to reform civil service, leaving participants with new ideas to improve public service in their respective countries. 
Commenting on the success of the event, Calum Miller, Chief Operating Officer of the Blavatnik School, said ""We were delighted to welcome civil service leaders from many countries to the Blavatnik School to discuss how they can use InCiSE to improve the service they provide to citizens and governments. They had some lively debate and discussion with the leading global scholars and analysts we had gathered. I was challenged and inspired by new ideas. We have work to do to strengthen and deepen InCiSE but it was a great start."