We are thrilled to announce that Karthik Ramanna joins the School this week as Professor of Business and Public Policy, and Director of the Master of Public Policy.
"To me, the Blavatnik School represents a bold vision," said Professor Ramanna, "to fill the void in public leadership that bedevils our society today. If you look at the biggest challenges facing the world – climate change, income inequality, systemic corruption – you'll notice that these are problems of the commons. Private action by individuals or businesses won't solve them. To address these issues, we will need creative, empathetic, and inspiring public leaders with a bias to action. The Blavatnik School of Government's mission is to develop such leaders, and I'm looking forward to supporting this goal."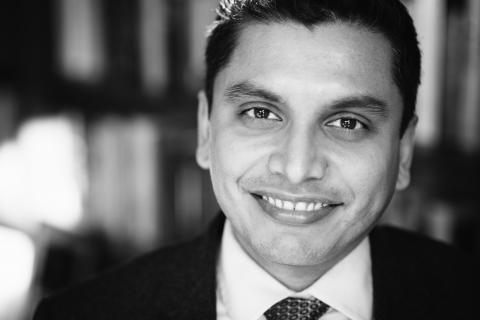 Taking the lead on the School's flagship programme, the MPP, Professor Ramanna will work closely with the faculty and Programmes Team to further develop the comprehensive curriculum to ensure students are equipped with the up-to-date skills required for a lifetime of service to, and to make impact in, society. This year, he is introducing a series of leadership workshops to complement the current MPP curriculum, arming students with practical self-improvement skills like active listening, teamwork, and managerial judgement.
Speaking on his appointment, Peter Kemp, Vice-Dean for Academic Affairs said: "We are delighted that Karthik Ramanna, our new Professor of Business and Public Policy, has joined the School to assist in providing academic direction for our innovative Master of Public Policy degree. He will make a great addition to our team of academics who are passionate about conducting research that can improve government."
Professor Ramanna has strong interests in both the political economy of accounting standard-setting, and corporate accountability; both are fields in which he has undertaken extensive research. His next book is set to focus on understanding how the institutions and norms that govern market societies are corrupted by private interests, and will assess models of leadership that are able to overcome such forces.
He joins the Blavatnik School of Government from Harvard Business School, where he spent nearly a decade teaching on leadership, and helped build an MBA curriculum to develop leaders who could confront the 21st century's most challenging problems.