New approach needed for countries caught in 'fragility trap'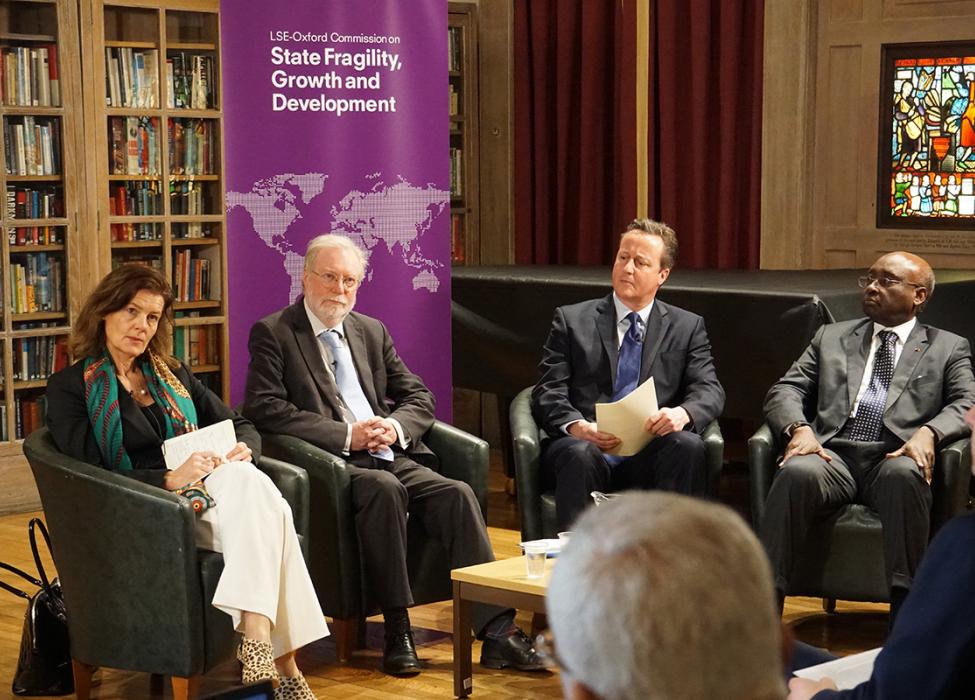 The LSE-Oxford Commission on State Fragility, Growth and Development is calling for a new pragmatic approach to tackle fragility in a report launched today at the Center for Global Development in Washington, DC.
Escaping The Fragility Trap highlights the importance of being more realistic about what can be achieved in the context of fragility, as well as calling for greater attention to be paid to delivering basic security and jobs in states affected by conflict and instability.
David Cameron, former UK Prime Minister and co-chair of the Commission said: "It's time for a new approach. Unless we do better at helping fragile states we won't tackle extreme poverty – and we won't deal with problems like terrorism, trafficking, and migration that affect us all. We have to help these states build themselves up, rather than try to work around them. That means focusing on local priorities rather than donor ones, and supporting job creation, security, and the building blocks of democracy instead of overloading countries with unrealistic expectations."
Escaping The Fragility Trap puts forward a set of 12 evidence-based recommendations for national leaders of states facing situations of fragility. The recommendations are presented in two groups – politics and security and the economy – and distinguish between the role of international actors (such as international financial institutions, UN, donor governments) and the governments of fragile states and related domestic actors.
The Commission is co-chaired by Dr Donald Kaberuka, former President of the African Development Bank, and Dr Adnan Khan, Research and Policy Director of the International Growth Centre (IGC). The Blavatnik School's Professor Paul Collier serves as one of its academic directors and Professor Ngaire Woods is among the commissioners.
"Nearly half of the world's poor live in fragile places. The evidence we have heard clearly indicates these countries need radically improved support from international donors to escape this fragility trap. Our report outlines the key features that need to be taken into account in designing a new approach to aid in fragile settings" said Professor Ngaire Woods.
The Commission was launched under the auspices of the IGC in March 2017, is sponsored by the London School of Economics and Political Science (LSE) and the University of Oxford's Blavatnik School of Government. Since March 2017, the Commission has taken evidence from policymakers, academic experts, and practitioners around the world to find new perspectives and approaches to tackling state fragility.