Majority of students are successful in receiving funding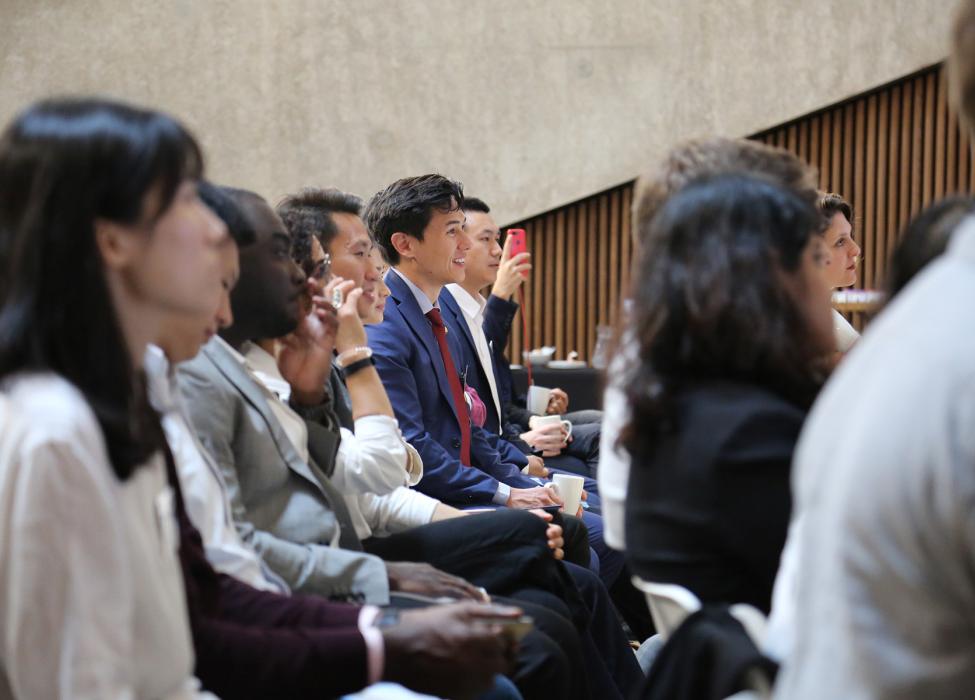 Seventy-seven per cent of the current MPP class receive full or partial funding, and all of the seven doctoral students who have recently started their DPhil are also funded.
For the first time in this year's class, we can count a Roma Education Fund scholar, two Westpac scholars, a Vicky Noon scholar and a Standard Bank Africa Chairman's scholar, among the more established scholarships and the new ones available from 2020.
Our dean, Professor Ngaire Woods, said: "The world needs a new generation of leaders who are able to listen to, learn from and represent a variety of voices. We at the Blavatnik School are committed to supporting applicants from all backgrounds and we work tirelessly to ensure that financial costs are not a barrier to studying with us in Oxford."
For those who are considering applying to study for a Master of Public Policy in Oxford next year and looking for financial assistance to fund their studies, there is a wide range of support available – including some new opportunities – from the School, the wider University and a range of other external sources. The easiest way to understand how funding is administered is to go directly to the source:
These are funding opportunities that are administered by organisations outside the School and Oxford University. For example, the Chevening Scholarships are very popular among our applicants. Chevening is the UK government's international awards programme aimed at developing global leaders. It is funded by the Foreign and Commonwealth Office (FCO), and covers a vast array of countries around the world. For our African applicants, it's worth pointing out that following a recent increase in funding for Africa (worth 100 extra scholar places), in 2019-20 Chevening has welcomed 470 African scholars, the largest ever cohort for the continent. Please remember that the Chevening applications deadline for this year is on 5 November at 12:00 GMT.
There are many other opportunities available from external sources, for example the Open Society Foundations and the Commonwealth Scholarships. Many of our MPP students are also successful in securing funding from their national government or government agencies, so that's another avenue worth exploring.
These are scholarships available to eligible applicants to University of Oxford's postgraduate programmes. This year, there were over 1,000 full scholarships available through the University for graduate courses, including the Clarendon Scholarships, the Rhodes Scholarships, the Jardine Scholarships and many more. Applications are automatically considered for most of these opportunities, but in some cases – such as the Weidenfeld-Hoffman Scholarships and Leadership Programme – applicants need to fill in a separate form.
Blavatnik School-administered
The School works hard to secure additional funding to support as many students as possible. While we do not have scholarships for every single place on the MPP programme, we strive to raise new scholarship funding every year. Thanks to our donors we are able to offer a variety of financial support, including a brand new opportunity for 2020, the Political Leadership Scholarships for people from the Republic of Ireland, Northern Ireland and mainland UK or GB. We also have the Public Service Scholarships awarded to top candidates every year, the Duke of Cambridge Scholarship for UK residents, and many more like the Roma Education Fund Scholarship, the AIG Scholarships and the Leman Fellowships.
All the information about the MPP scholarships is on our fees and funding page. 
For DPhil applicants - see the DPhil fees and funding page: we have a new doctoral scholarship on people management in government for 2020. 
Finally, a reminder to all applicants that the deadline for admissions is on 10 January 2020. We suggest to start submitting applications in December as the holiday break could mean delays in responding to questions or issues.
Funding for MPP class of 2019