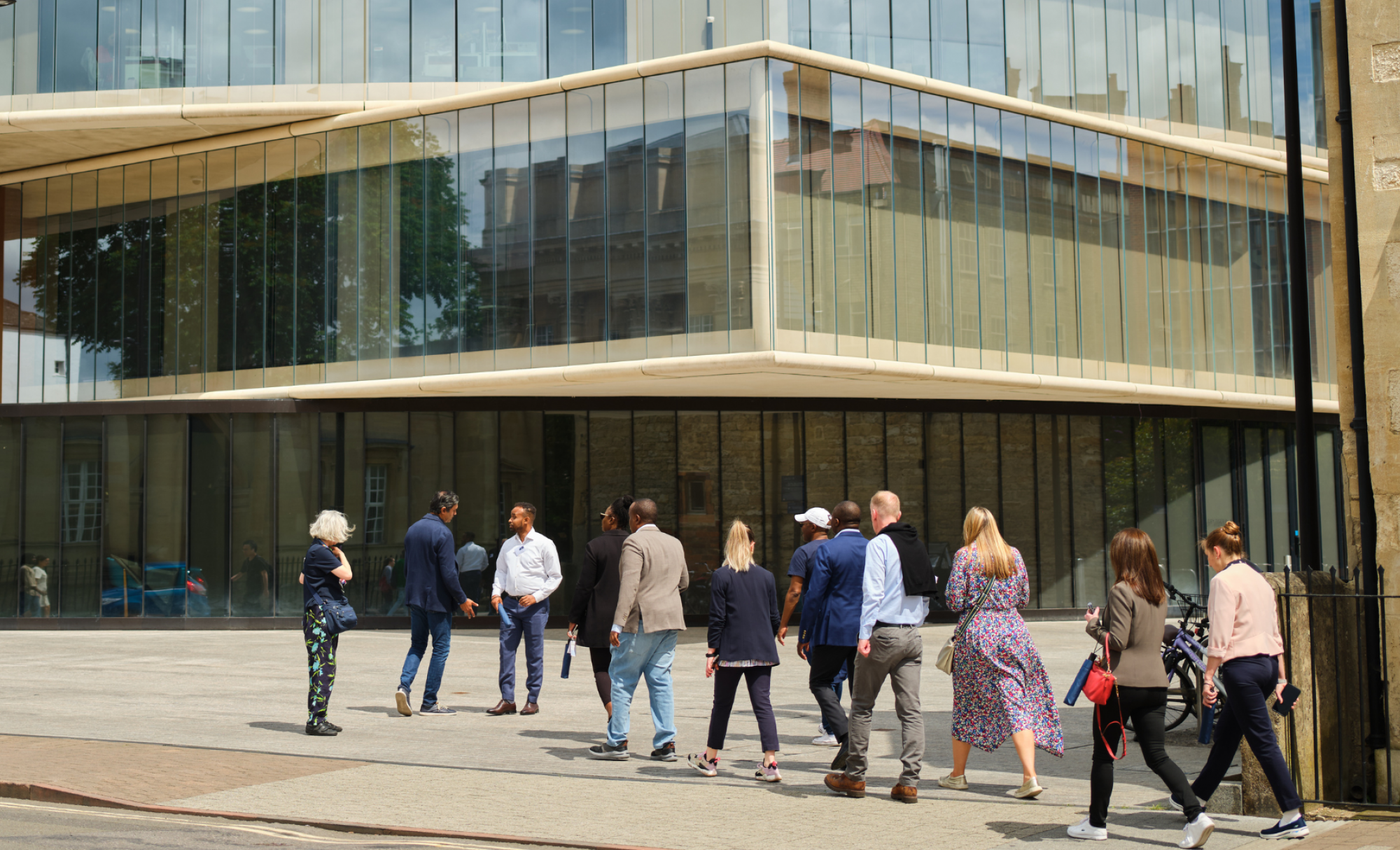 Senior public sector leaders from across the globe arrived at the Blavatnik School of Government in Oxford this week for the start of an exclusive two-week programme which aims to balance the demands of the public sector with the constraints of political life.
The Executive Public Leaders Programme (EPLP) is designed for those at the top of their department, ministry, agency, commission, or multilateral organisation, bringing leaders together to learn from each other and from world-renowned scholars. The programme offers a collaborative, multidisciplinary experience focusing on:
Communicating effectively
Harnessing digital technology
Reducing cognitive bias in decision-making
Strengthening organisational effectiveness
Negotiating in the public interest
Maintaining personal integrity
Welcoming participants from Jordan, South Africa, the UN, Somalia, Gambia, Guernsey, Zambia, Tanzania, Nigeria, New Zealand, Brazil, Australia and Northern Ireland, co-chair of the programme Professor of Practice in Public Integrity Chris Stone said:
"Not only does this programme strengthen the skills that senior public servants need to build cultures of excellence, effectiveness, and integrity throughout the institutions they lead and across the public sector more widely, but it fosters a profound and lasting collaboration between the participants, equipping them with a network of peers to help them navigate their leadership journey for years to come."
Visit the programme page for find out more about the Executive Public Leaders Programme.