The first two students have officially concluded the Doctorate in Public Policy (DPhil) at the Blavatnik School since it was introduced in 2014.
Exploring two different topics for their theses – economics for education and international finance, respectively – Vijay Kumar and Ivaylo Iaydjiev have recently graduated, becoming the first alumni of our doctoral programme to join the School's community alongside MPP alumni.
The three-year DPhil in Public Policy admitted its first students in October 2014. It focuses on in-depth research into specific public policy issues facing governments around the world. The DPhil is often fieldwork-intensive, and allows candidates freedom and flexibility in pursuing policy questions of interest. At the end of their studies, students are prepared to evaluate and devise policy solutions, conduct research and advise governments.
A senior civil servant in India, Vijay's thesis explored the economics of education, with a focus on the impact that the government-led school vouchers scheme has had on the education outcomes of disadvantaged children. Once back in his former role, he'll be able to advise the Indian government based on his findings.
Coming to the School with extensive work experience, he found the DPhil an enriching experience that will enable him to contribute to better policy.
"Before, I often experienced policymaking as a case of trial and error. With the skills I've developed, I'll be more focused, more selective and able to drive policy decisions based on evidence.

 "In addition, during my three years at the School I met a huge range of people working in different disciplines across the University of Oxford. I will be able to tap into these networks for expert advice on topics I'm not so familiar with."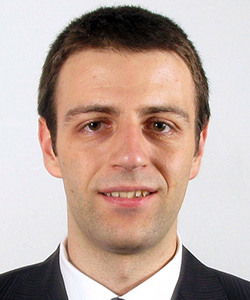 Ivaylo's thesis focused on the impact of proliferation of alternative regional financing arrangements on the behaviour of the International Monetary Fund. He looked closely at the political economy of the 2007-8 financial crisis in Europe and the critical lessons that the IMF should learn from its programmes in Hungary, Latvia, and Greece. The findings can inform the design of financial rescue packages where multiple international financial institutions are involved.
Describing his experience on the course, Ivaylo said:
"In a policy job, one is focused on the day-to-day task of delivering. It was only at the Blavatnik School that I could stand back, develop a broader, critical, and more rigorous framework of approaching policy challenges.

"Having my ideas and preconceptions challenged by people from all over the world and from various disciplines has been invaluable in an age where withdrawal and closing down is increasingly the trend. But perhaps the crucial ingredient I take forward with me is the commitment to public service – to a world better led, better served, better governed."
Pepper Culpepper, Professor of Politics and Public Policy and coordinator of the DPhil in Public Policy at the School, commented:
"What's unique about the DPhil programme at the Blavatnik School is that our students are relentlessly focused on using cutting-edge tools and theories from intellectual disciplines to solve the problems that governments are actually facing today. Vijay's work on education policy in India and Ivaylo's work on the changing orientation of the IMF are shining examples of this sort of research, which contributes to theory while working to improve governments and how they work for their citizens."
Admissions to the DPhil in Public Policy are open until January - details on how to apply and deadlines can be found here.