Davos 2018: creating a shared future in a fractured world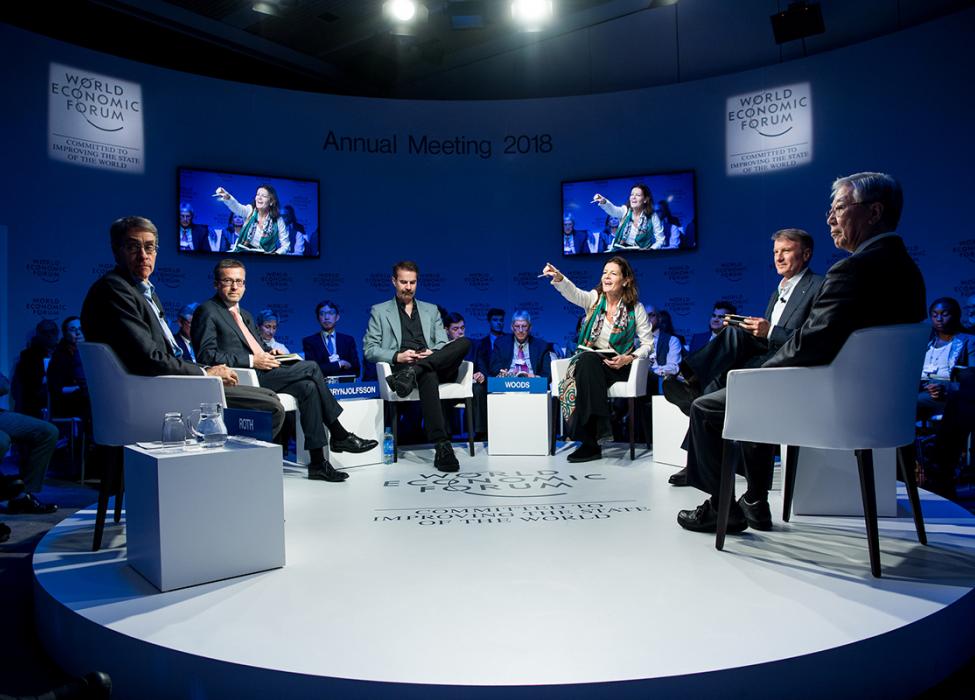 With global politics in a state of flux following a year which saw uncertainty in the EU sparked by the Brexit process, terrorist attacks in Britain and abroad, migrant crises across the globe and growing tensions between the United States and North Korea, delegates meet in Davos, Switzerland this week to put international collaboration to the top of the political agenda.
The 48th World Economic Forum Annual Meeting will centre around the theme of "creating a shared future in a fractured world", with the avowed aim to "rededicate leaders from all walks of life to developing a shared narrative to improve the state of the world." Attending the four-day event are a record number of heads of state and government, as well as high-level representatives from diverse sectors including business, the media and academia.
Our dean, Professor Ngaire Woods will be heavily involved in the programme at Davos, moderating and speaking at a variety of public and private events. A number of these will be available to watch live or as a recording ­– follow the links below.
From Fragile Cities to Renewal
More than 239 cities around the world are classified as fragile due to pollution, conflict, terrorism, unemployment and lack of electricity coverage, among other factors. What is needed to upgrade urban spaces to better protect the populations they house? Professor Woods will moderate a panel of experts including former UK Prime Minister David Cameron, who is also the co-chair of the Commission on State Fragility and Development co-hosted by the Blavatnik School.
Into a deal-based global order? ­
Experts and foreign-policy professionals have claimed that global rules-based order is in demise, but if this is true what will replace it? Professor Woods will join Andrew N Liveris (Dow Chemical Company), Jonathan Tepperman (Foreign Policy Group) and Kishore Mahbubani (National University of Singapore) for this session, which will address the relationship between power and rules, and look at how alliances are shifting.
Agile governance in the fourth industrial revolution
This session, moderated by Professor Woods, will look at how leaders can capitalise on technological change to increase their response time, while remaining inclusive and inspiring trust. Key issues tackled will be artificial intelligence, diversity and bias in feedback loops, and national standards for global technologies. Speakers include Kenneth Roth (Human Rights Watch), Hiroaki Nakanishi (Hitachi Ltd) and more.
Other engagements include speaking on 'Shaping Brazil's narrative' and moderating the session 'Future of trust and integrity: Reshaping the African narrative'. 
We will update this page with links to recordings as they become available.
Above: Professor Ngaire Woods at the World Economic Forum 2018. Image: World Economic Forum / Boris Baldinger