Announcing the inaugural Africa Initiative for Governance Visiting Fellow of Practice
We are delighted to welcome Professor Attahiru Muhammadu Jega as the Blavatnik School of Government's inaugural African Initiative for Governance (AIG) Visiting Fellow of Practice. The scheme is part of a five-year partnership with the AIG based on the shared purpose of building good governance and public leadership.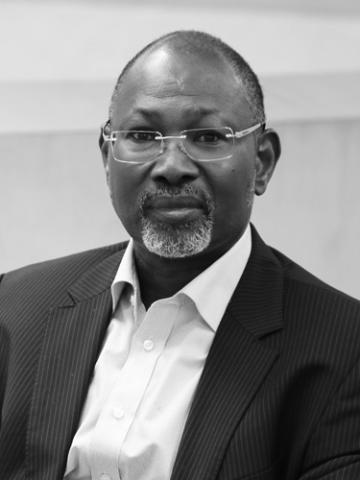 "It is an honour and a privilege to be the first AIG Visiting Fellow at the Blavatnik School of Government," he said "I fully subscribe to the shared purpose of building good governance and public leadership in Africa and I believe that the partnership is a commendable initiative."
Mr Aigboje Aig-Imoukhuede, Founder and Chairman of the Africa Initiative for Governance said: "The AIG Fellowship initiative is a scalable intervention aimed at tackling Africa's intractable challenge of poor public sector leadership. I am confident that with our partnership with Oxford University's prestigious Blavatnik School will become fertile ground for growing future statesmen and women who will change my continent for good."
"Our unanimous choice to appoint Professor Jega is based on our award criteria which require AIG Fellows to demonstrate evidence of outstanding contribution to the public good, through exemplary leadership in public service - Professor Jega clearly exhibits these qualities."
Professor Jega, who is currently a political science professor at Bayero University in Nigeria, was the Executive Chairman of Nigeria's Independent National Electoral Commission (INEC) from 2010 to 2015, during which time he presided over the preparation and conduct of the widely acclaimed 2011 and 2015 general elections.
In addition to the Fellowship, the AIG are also providing five scholarships to Master of Public Policy students from Nigeria, Ghana and a number of other West African nations; candidates must demonstrate exceptional academic and leadership skills and intend to return to the public sector in Africa after completing their studies.