2017 Annual Report published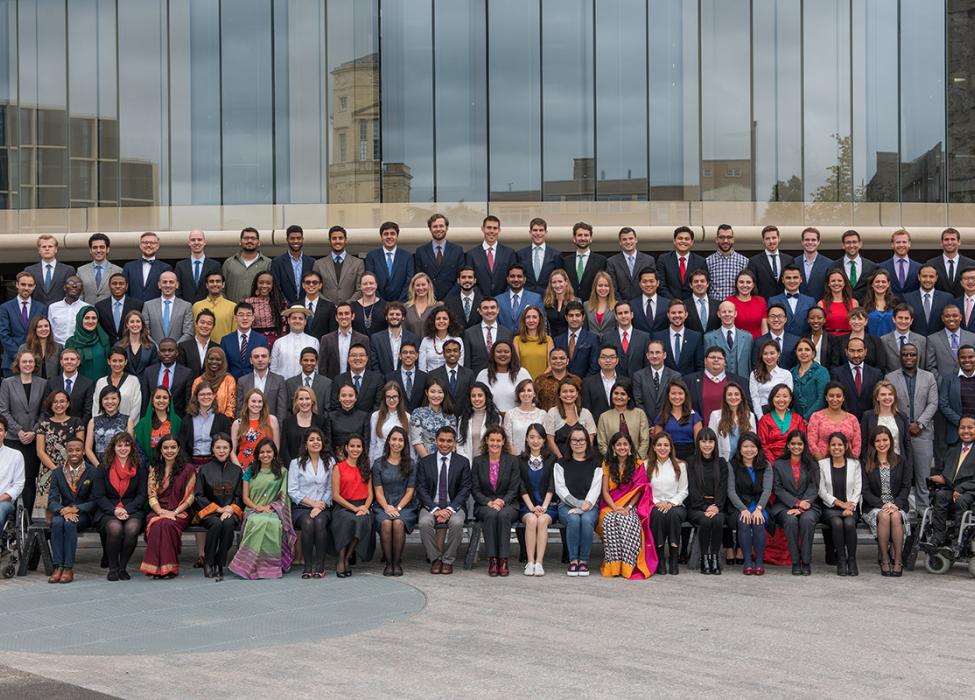 The past 12 months have been very challenging for politics across the world – the EU referendum result in the UK and the victory of Donald Trump in the United States are just two examples – and have emphasised the urgency of our mission as a School of Government. For this reason, we are even more proud to publish today the Blavatnik School of Government 2017 Annual Report, which records the achievements of the School and its community over the past year.
Some of the highlights include:
We have welcomed our largest class of MPP students (124 students from 70 different countries and territories) and we now have a total of 15 DPhil students.
A comprehensive review of MPP programme is in progress. 
New senior faculty members have joined us, including a Director of the MPP, Karthik Ramanna, and DPhil Coordinator, Pepper Culpepper.
We designed and launched the University of Oxford's first MOOC with Paul Collier.
We celebrated the inaugural Kyoto Prize at Oxford and marked the occasion by renaming the central space in our building the Inamori Forum.
New partnerships with organisations such as the Africa Initiative for Governance allow us to offer scholarships and a fellowship each year.
We have also introduced innovations to the MPP teaching, celebrated the achievements of our alumni and promoted our research to the wider public.
To find out more, explore the Blavatnik School of Government 2017 Annual Report.