Does transparency work?
Blavatnik School of Government, Radcliffe Observatory Quarter, Woodstock Road, Oxford, OX2 6GG
Transparency – alongside participation and accountability – is very much in vogue in international policy circles. Supporters link it to a series of desirable outcomes, from reducing corruption to improving development outcomes. But does the evidence confirm these optimistic views? Or are they mostly based on blind beliefs? This talk will explore these questions by reflecting on the history and rise of transparency as a "development buzzword", and by looking at available evidence on the impacts of transparency and participation in fiscal policy-making.
The presentation will partly draw on a recent paper co-authored with Joachim Wehner on "The Impacts of Fiscal Openness".
Due to technical difficulties, this event is not being live streamed. A recording will be available on the Blavatnik School of Government YouTube channel after the event.
Speaker bio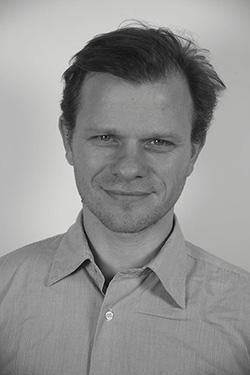 Paolo de Renzio is Senior Research Fellow at the International Budget Partnership (IBP) in Washington, DC, and Adjunct Professor at the Institute for International Relations at the Pontifícia Universidade Católica of Rio de Janeiro (PUC-Rio). At IBP, he researches the links between fiscal transparency, governance and development, and is part of the team that produces the Open Budget Index. He has published in various academic journals and has co-edited a book called "Open Budgets: The Political Economy of Transparency, Participation and Accountability" (Brookings Press, 2013). Paolo holds a doctorate in International Relations from the University of Oxford (2011), and a Masters in Development Studies from the London School of Economics (1997), where he also taught from 2006 to 2009.
The event will be moderated by Dr Martin Williams, Associate Professor in Public Management at the Blavatnik School of Government.