26 July 2023, 14:00 - 15:30
Blavatnik School of Government and online
Livestreamed - scroll down to view
Free – register to attend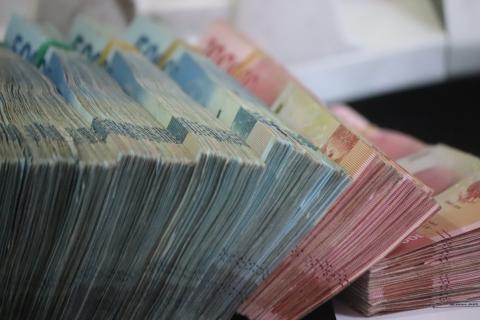 Grand corruption around the world is intimately connected with corruption in political-party finance. In recent years, civil society and the UK's Electoral Commission have been raising alarm over the persistence of non-transparent political finance in the UK, what a Politico report last month described as "millions of pounds in opaque donations to Britain's political parties."
This panel discussion, co-sponsored by the UK Anti-Corruption Coalition and the Chandler Sessions on Integrity and Corruption, will review the reform proposals currently promoted by civil society in the UK and discuss the difficulties inherent in reform of political finance, both in the UK and globally.
The discussion is moderated by Professor Christopher Stone with Lloydette Bai-Marrow, chair of Spotlight on Corruption, Daniel Bruce, chief executive of Transparency International UK and Gustavo Gorriti, Peruvian journalist.



Speaker biographies
Lloydette Bai-Marrow, Chair, Spotlight on Corruption.
Lloydette Bai-Marrow is an anti-corruption expert and economic crime lawyer. She is the Founding Partner of ParaMetric Global Consulting, a boutique white collar crime investigations consultancy. The practice focuses on helping clients with proactive projects such as risk reviews as well navigating through times of crises dealing with matters such as internal investigations, law enforcement/regulatory investigations or settlement negotiations.
A former Principal Investigative Lawyer within the U.K. Government's Serious Fraud Office, where she provided leadership and legal advice on complex and high profile cases of fraud, bribery and corruption in the UK and abroad, Lloydette has worked in U.K. government departments including the Crown Prosecution Service and Her Majesty's Revenue and Customs (HMRC).
Lloydette serves on the Board of Trustees for the Unite Foundation, the charitable arm of Unite Group Plc and sits on the Governance Committee. She is Visiting Faculty at the International Anti-Corruption Academy in Vienna, Austria, and a Committee Member on the Investigation Committee of the Institute of Chartered Accountants in England and Wales.
Daniel Bruce, Chief Executive, Transparency International
Daniel Bruce develops and leads the overall strategy of Transparency International UK across all programme and policy areas. He heads up the leadership team and serves as the organisation's senior-most representative to governments, the private sector and in the media. He was appointed Chief Executive in 2019 and has since overseen Transparency International's work to reveal the scale of global corruption facilitated by professional services in the UK, as well as our forensic analysis of corruption concerns in Covid-19 procurement. Daniel served as an expert witness to the Committee on Standards in Public Life in 2021, contributing to the 'Standards Matter 2' review, and is a regular media commentator on matters of political integrity.
Daniel is an experienced senior leader in international civil society with an earlier career as an award-winning broadcast journalist and editor. Before joining TI, Daniel spent nearly 6 years as Chief Executive of the press freedom and media development organisation Internews. He originally joined the organisation in 2008, as a Chief of Party overseeing complex country programmes in the wake of conflict and civil unrest in East Africa. During his time as CEO, he led the organisation to deliver high impact projects tackling corruption in Eastern Europe and the Former Soviet Union.
Daniel has also worked on transparency, governance and media initiatives across three continents for Article 19, Albany Associates, Fondation Hirondelle, the University of Pennsylvania and others. He was the Programme Director for a Public Media Alliance initiative to improve regulatory frameworks in East Africa in partnership with UNESCO.
Gustavo Gorriti, journalist
Gustavo is the director of IDL-Reporteros, the digital investigative journalism publication founded in 2010. He was previously co-director of the newspaper La República and deputy director of the Panamanian paper La Prensa. He was also president of the Instituto Prensa y Sociedad (IPYS). He has received several international awards, including the CEMEX+FNPI New Journalism Award in the Tribute category, the Maria Moors Cabot Award, CPJ's International Press Freedom Award, the King of Spain Award, the LASA Media Award and, most recently, The Global Shining Light Award for IDL-Reporteros' investigations into the "Lava Jato" and "Lava Juez" cases. Photo © Ronald Martínez Pancevic.