Challenges of Governance in Africa
Blavatnik School of Government, Radcliffe Observatory Quarter, Woodstock Road, Oxford, OX2 6GG
What issues affect governance in African countries? What is impeding the emergence of African countries from the scourge of governance deficiency? More specifically, why has the ANC failed to govern effectively in South Africa? What are the key lessons for African youth as they prepare to assume positions in government?
We are honoured to host the former President of South Africa, Kgalema Motlanthe, and Dr Khulu Mbatha, a former special advisor to President Motlanthe and a veteran of the African National Congress to address these questions and more.
President Motlanthe and Dr Mbatha will engage in conversation on the importance of developing inclusive economies in African countries, the challenge of dependency and resource curses, corruption, and the importance of robust institutions.
Co-hosted with University of Oxford Africa Society and Africa Oxford Initiative.
The event will also be live streamed and recorded on the Blavatnik School of Government YouTube channel.
Speakers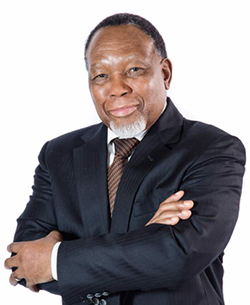 HE President Kgalema Petrus Motlanthe was born on 19 July 1949 in Alexandra Township, Johannesburg. In the 1970s, while working for the Johannesburg City Council, he was recruited into UMkhonto we Sizwe (MK), the then armed wing of the banned ANC. He was part of a unit tasked with recruiting members for military training outside the country.  On 14 April 1976 Mr Motlanthe was arrested with others for furthering the aims of the ANC and was kept in detention for 11 months at John Vorster Square in central Johannesburg. In 1977 he was found guilty on three charges under Terrorism Act and sentenced to an effective 10 years imprisonment on Robben Island. 
Mr Motlanthe served two five year terms as Secretary General of the ANC from December 1997 to December 2007. At Polokwane he was elected as deputy president of the ANC and served in this capacity from December 2007 to December 2012. In 2008 he joined parliament and was appointed by President Thabo Mbeki as Minister in the presidency. In September the same year when Mr Mbeki was recalled and forced to resign he subsequently became South Africa's third elected president and served for eight months to finish Mbeki's term. When President Jacob Zuma took over in May 2009 he appointed Mr Motlanthe to serve as the Deputy President. He served in that position from May 2009 until May 2014, when his term came to the end.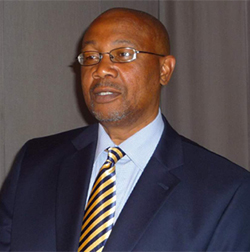 Dr Khulu Mbatha was the Special Advisor to the President and later Deputy President of South Africa, Mr Kgalema Motlanthe. He spent almost 20 years as a student and diplomat in various countries in Africa, Europe and the United States and has over 40 years' experience in international relations. He was the ANC's Chief Representative in Athens, Greece (1988 to 1990), and co-ordinator of the ANC's National Executive Committee from 1991 to 1994. 
His book 'Unmasked, Why the ANC failed to govern' was published in March this year.
Moderator: Ndjodi Ndeunyema, President of the Oxford University Africa Society