Why have some provinces in China thus far managed to contain Omicron while others have not?
The team that tracks Chinese provinces' data for the COVID-19 Government Response Tracker investigates some patterns with important implications for the country's strategy.
Estimated reading time: 38 Minutes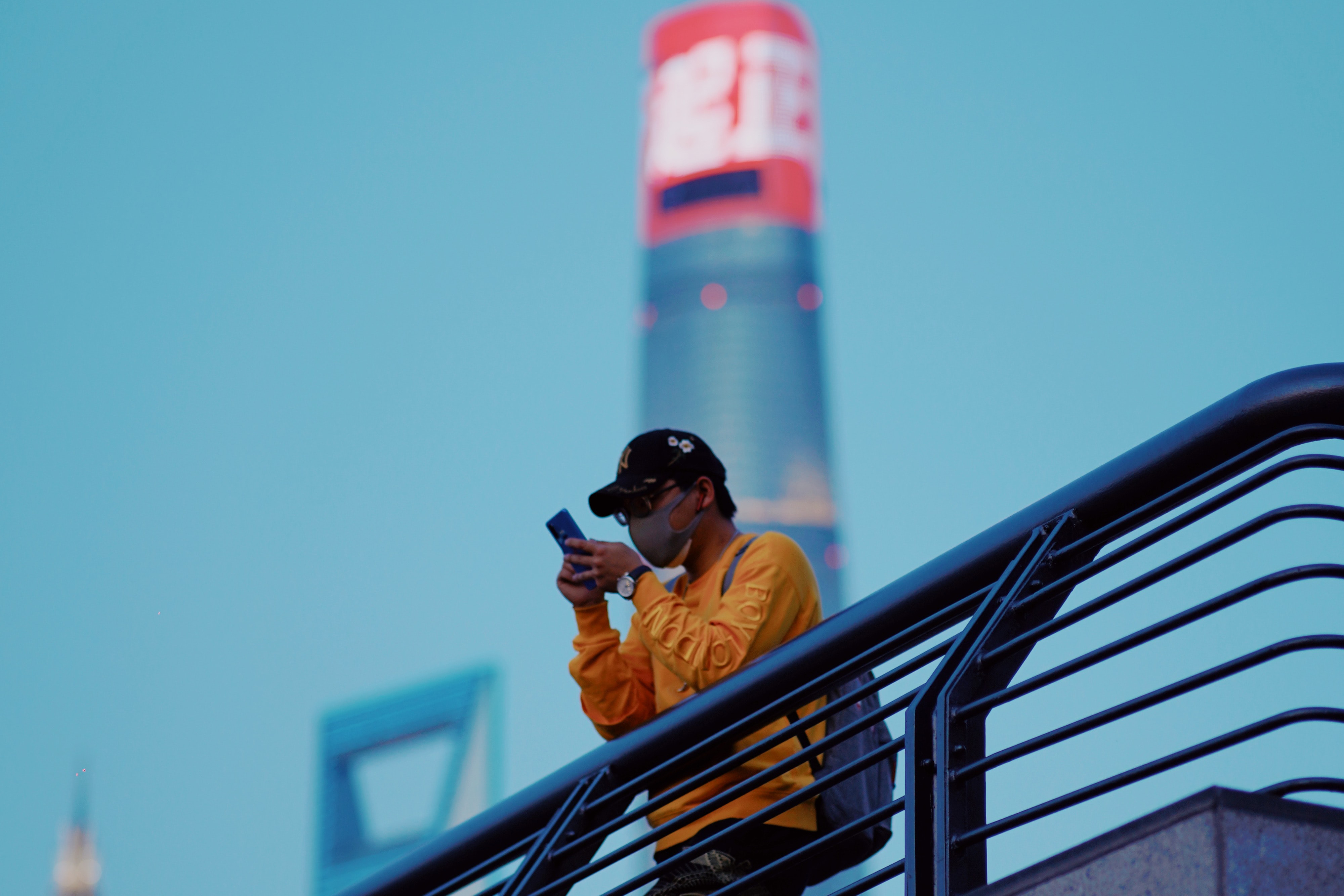 Why is Shanghai now entering its 8th week of stringent COVID-19 restrictions, while the city of Shenzhen – similarly prosperous and cosmopolitan – was able to control its Omicron outbreak within two weeks? Why did the province of Jilin struggle to contain its outbreak while neighbouring Inner Mongolia quashed Omicron in just over a week?
Despite the highly infectious Omicron variant, the Chinese leadership has made clear that the country will continue to follow its "dynamic zero-COVID" strategy. Media attention has naturally focused on the stringent measures in places like Shanghai. But looking at data from the Oxford COVID-19 Government Response Tracker (OxCGRT), which tracks the policy measures of Chinese subnational governments in real-time, raises some puzzling patterns with important implications for China's COVID-19 strategy going forward.
Since 1 March 2022, more than 25 provinces have reported local transmission, with 112,429 total confirmed cases (including imported cases) reported by 15 May 2022 nationwide, according to official sources (See Figure 1).
In response, most cities have adopted more stringent and extensive containment policies such as closing schools and workplaces, limiting transportation, and requiring people to stay at home. OxCGRT records such restrictions both qualitatively and quantitatively, aggregating the latter into a Stringency Index (SI) that summarises the number and intensity of restrictions on a scale of 0-100 to facilitate comparison (see methods). The population-weighted mean Stringency Index of Chinese provinces has now reached the highest level since the 2020 Wuhan outbreak, topping the largest Delta-driven spikes in China last year. But not all provinces have followed the same path.
Less effective suppression of Omicron: Shanghai and Jilin
Among the 21 provinces with more than 20 daily new cases, the outbreaks in Shanghai and Jilin have been amongst the worst, as seen in Table 1. At the time of writing, Shanghai has been put into lockdown for more than 50 days, while Jilin ended its 45-day lockdown across the province on 29 April 2022 with huge economic impacts. As Table 1 shows, the maximum Stringency Index in both these places has been above those of other provinces.
Table 1. Provincial Variation during Omicron Outbreak (updated to 15 May 2022)
| | | | | | |
| --- | --- | --- | --- | --- | --- |
| Province | Peak Daily Cases | Duration * | Average SI** | Max SI *** | Reaction time****  |
| Shanghai | 5489 | 98 | 71.50 | 95.37 | 33 |
| Jilin | 4222 | 53 | 80.78 | 85.19 | 17 |
| Fujian | 362 | 12 | 62.80 | 62.96 | 5 |
| Shandong | 282 | 17 | 65.60 | 73.61 | 6 |
| Guangdong | 139 | 55 | 63.15 | 78.24 | 5 |
| Henan | 118 | 22 | 71.63 | 74.54 | 12 |
| Gansu | 117 | 3 | 69.29 | 74.54 | 8 |
| Tianjin | 80 | 22 | 69.49 | 76.85 | 13 |
| Guangxi | 77 | 11 | 66.66 | 70.37 | 1 |
| Hebei | 76 | 8 | 77.08 | 81.94 | 5 |
| Liaoning | 73 | 14 | 69.81 | 81.94 | 12 |
| Zhejiang | 66 | 14 | 70.70 | 76.39 | 3 |
| Inner Mongolia | 65 | 10 | 78.24 | 78.24 | -4 |
| Heilongjiang | 64 | 16 | 75.41 | 78.24 | 2 |
| Shaanxi | 60 | 8 | 68.17 | 72.69 | 6 |
| Beijing | 53 | 26 | 74.52 | 84.26 | 12 |
| Sichuan | 46 | 11 | 59.94 | 60.19 | 15 |
| Jiangsu | 36 | 6 | 61.11 | 63.43 | 9 |
| Jiangxi | 33 | 5 | 57.41 | 68.06 | 0 |
| Hunan | 28 | 1 | 81.02 | 81.02 | -2 |
| Hainan | 21 | 1 | 84.72 | 84.72 | -5 |
* Number of days when daily new cases of province exceed 20 during Omicron outbreak 2022 
** Corresponds to the mean of Stringency Index of the province in its Omicron wave in 2022, when daily cases exceed 20
*** Corresponds to the maximum of Stringency Index of the province in its Omicron wave in 2022
**** Equals the number of days between the date when the daily count of new domestic cases in the province exceeds 20 and the date of Max SI in the same local epidemic. Daily new domestic cases collected from Chinese Center for Disease Control and Prevention.
In 2021, Shanghai was a successful model of the dynamic clearance strategy developed in response to the Delta variant. It was able to control small flare-ups through a highly targeted lockdown and extensive testing, maintaining both low cases and a highly open city. But in Spring 2022, with drastically increasing confirmed cases, Shanghai was forced to announce a city-wide lockdown in late March and then launched several rounds of mass testing in Pudong and Puxi in turn, two regions separated by the Huangpu River.
Two major problems have been revealed by Shanghai's response to this Omicron outbreak. First, Shanghai's stringent policy has lagged behind the widespread transmission of this new variant in the community. Daily domestic new cases in Shanghai exceeded 20 from 13 March 2022, while the most stringent policy was not implemented until 15 April 2022 (SI reached 95.37). The likely source of the current outbreak was the Huating Hotel, an isolation hotel for international arrivals, where management lapses led to local infections. After this, a large number of asymptomatic and mild infections had already spread in the community insidiously for nearly one month before the city-wide lockdown, making it more difficult to accomplish an effective contact tracing process and to locate and quarantine all contacts. Second, the lockdown policy in Shanghai was announced with little warning, inconsistent with its previous strategy. As a result, the public was not fully prepared for the closure, leading to anxiety and disruption.
Jilin, in turn, a province that borders Russia and North Korea, has long been exposed to imported risks, but reflected similar problems with Shanghai in dealing with the Omicron variant. A high stringency level was not detected until 17 days after the breakout of local domestic Omicron cases. The delay of the case report at the Jilin Agricultural Science and Technology University (JASTU) in early March aggravated the development of this local outbreak. Although Jilin initiated its response to the Omicron with several rounds of mass testing, it did not ban internal movement across provinces or cities until the outbreak got out of control in mid-March. Jilin also suffered a more severe run on normal medical resources and insufficient supplies for the basic needs of the whole population during the lockdown, perhaps due to its relatively low government capacity.
More effective suppression of Omicron: Guangdong and Inner Mongolia
In contrast to Shanghai and Jilin, a number of provinces are seemingly continuing to make "dynamic zero-COVID" work, at least so far. The city of Shenzhen in Guangdong province is similar to Shanghai in that it has a large mobile population from abroad and is highly developed. Indeed, it was arguably more at risk than Shanghai because it is closely linked to Hong Kong, which has been suffering a significant Omicron wave throughout the Spring.
However, Shenzhen seems to have controlled the Omicron outbreak effectively. The maximum daily confirmed cases in Guangdong province overall was only 139, of which only 22 cases were confirmed as domestically transmitted.
The success of suppressing the Omicron outbreak in Shenzhen could perhaps be attributed to sufficient preparation and a timely policy response (5-day reaction time). Observing the Omicron outbreak in Hong Kong from the beginning of 2022, Shenzhen had ample time to learn from the lessons of its neighbour. Strict restrictions on workers commuting between Hong Kong and Shenzhen impeded Omicron's transmission pathway.Shenzhen also focused on key areas and key workers to prevent transmission from high-risk areas to local communities, and launched a city-wide lockdown at the beginning of the rising number of cases, during which "community-wide COVID-19 dynamic clearance" was achieved within two weeks.
A similar pattern can be seen in Inner Mongolia, which like Jilin is also a border province. Inner Mongolia responded actively through rounds of mass tests and an instant lockdown, even with only a small number of confirmed cases. As the daily new case increased in the foreign-imported domain, Inner Mongolia adjusted its policy stringency to a high level four days before the daily domestic new cases reached 20. During its Omicron outbreak, the city of Hohhot took 12 rounds of mass testing to examine all confirmed cases at the society level, meaning that no new case was confirmed outside the collective quarantine areas. Several cities in Inner Mongolia demonstrated similarly high sensitivity to confirmed Omicron cases; for example, Baotou, an important industrial city in North China, announced to lockdown after three cases were confirmed.
Attempting to explain variation across provinces
Explaining why an outbreak occurs in one place and not another is always difficult, particularly in China, where numbers of infections remain low overall. Chance plays a big part in determining whether a given transmission episode turns into a super-spreader event or not. And policy measures are just one factor among many affecting transmission.
Nonetheless, looking at the data, it seems plausible that policy reaction speed continues to be a significant factor, as previous research has shown. Shanghai and Jilin standout with slower reaction times, more cases, longer outbreaks, and higher maximum stringency levels (see Table 1). Provinces that responded actively within two weeks have mostly controlled the outbreak with relatively less stringency level in a shorter period.
Implications for China's COVID-19 controls going forward
Focused on salient cases like Shanghai, many observers have concluded that the zero-COVID approach cannot be sustained. Looking across all Chinese provinces presents a more nuanced story, one that is likely shaping China's COVID strategy going forward.
With Shanghai's sluggish reaction sitting as a salient warning, risk-averse local leaders may draw the lesson that fast initial action matters most. Under such circumstances, we should expect faster, sharper, and (hopefully) shorter city-wide or province-wide lockdown in the coming months as China aims to continue implementing its dynamic clearance strategy. Unfortunately, this could mean that stringent lockdowns will become less predictable, flaring up after the first handful of cases emerges, and giving local residents and businesses scant time to prepare for disruptions.
This unpredictability could, in turn, have a chilling effect on travel and economic activity, making it more difficult for China to continue to benefit from the relative normalcy it enjoyed under the dynamic clearance strategy in 2021. However, we may also expect local governments in China to learn over time as they adjust to Omicron, a trend we observed in 2021.