Who should lead international institutions?
Estimated reading time: 4 Minutes
Image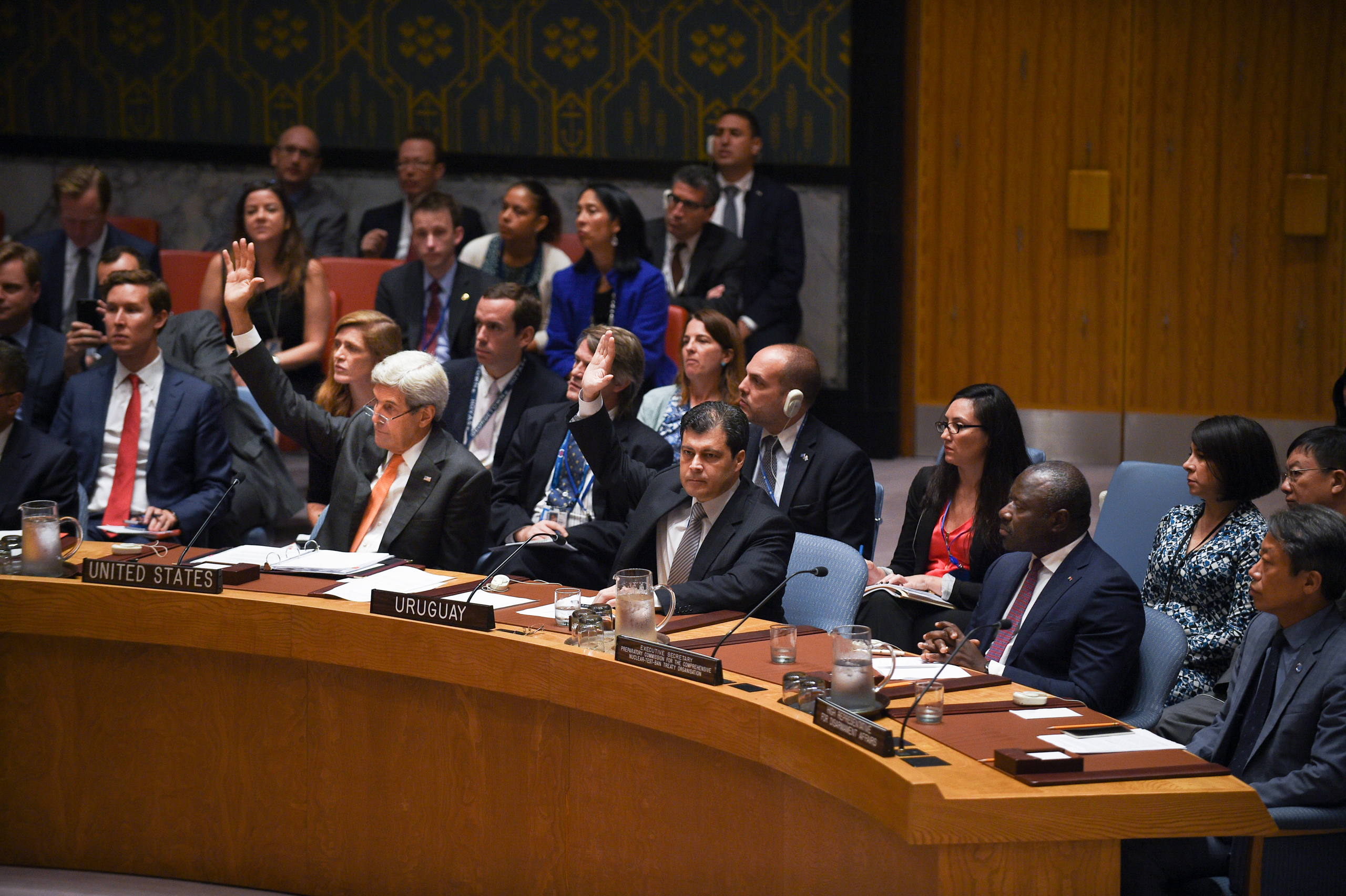 The United Nations is seeking a new secretary-general. The World Bank presidency is up for grabs. The World Health Organization needs a new head. The same goes for several other international organisations. At a time when conflicts of interest among the United States and its allies, together with the rise of China and Russia, are undermining global cooperation, the question of who fills these vacancies could not be more important.
[caption id="attachment_9134" align="alignnone" width="2560"]
Security Council Meeting at the United Nations, New York, 23 September 2016. Image credit: Astrid Riecken For CTBTO via
Flickr
[/caption]
In the past, the process of selecting the right candidate has reflected rivalries among countries and popularity contests played out among governments, NGOs, and the media. This was clearly never the best approach. But, with a hegemonic United States willing and able to hold international institutions together, cooperation remained viable.
Today, the unpredictable statements of US presidential candidate Donald Trump and the more isolationist vision that he is encouraging among his supporters has the rest of the world nervous about the changing nature of America's role in the world. And America's allies in Europe are not exactly at their most stable, owing to a combination of deep-rooted economic challenges, the United Kingdom's looming exit from the European Union, and surging support for populist political forces in many countries.
Moreover, the US and its allies are not only unwilling to underpin global cooperation, they lack the capacity even to try. The International Monetary Fund's recent 
World Economic Outlook
 reports that the US and its allies will account for just 39% of global output in 2020, down sharply from 64% today, with the US share falling from 22% to 15%.
For the international institutions, this means that communication, compromise, and consensus are more important than ever – and not just among countries. Given strong anti-establishment and even nationalist sentiment in many countries, international institutions must also be more open with – and responsive to – the global public that they are supposed to serve.
All of this demands a more meritocratic and unbiased approach to filling the top positions at the international institutions. To assess the candidates fairly and effectively, five key criteria should be used.
First, candidates should have a proven ability not just to define a mission, but also to take on the more challenging task of mobilising a broad coalition of stakeholders to achieve it. UN Secretary-General Ban Ki-moon, for example, had little trouble identifying critical issues, from specific humanitarian crises in countries like Haiti, Myanmar, and Pakistan to broader challenges like climate change and global poverty. But his success in spurring countries to work together to address those issues is 
dubious
.
Second, leaders must be able to persuade countries to fund their organisations. Former African Development Bank President 
Donald P. Kaberuka
convinced countries to double their contributions during his tenure; during the same cycle, the World Bank's resources were increased by just one-third.
But it is not just a matter of getting more money. Organisations need to focus on expanding their core resources, which are not tied to any specific task, rather than drawing more discretionary or earmarked resources. Otherwise, they risk becoming hired hands for a few pet projects, rather than critical platforms for broad cooperation.
Unfortunately, in recent years, discretionary funding has largely taken over, and now 
accounts
 for more than 90% of resources in several agencies. The International Organization for Migration, the importance of which has been underscored by the ongoing refugee crisis, relies entirely on discretionary funding. To change this, international organisations need leaders who are convincing salespeople, which means that they must be widely perceived as genuine and trustworthy.
The third criterion for effective leadership of an international institution is strong, results-oriented management. Successful candidates should already have experience leading an organisation that performed well, achieving the results they set out to achieve. There should be evidence that the candidate can translate a vision into a plan, with clear benchmarks against which progress can be measured. The current slates of candidates is wanting in this regard.
This can have far-reaching consequences. World Bank President Jim Yong Kim has faced substantial criticism for his handling of his flagship initiative: an internal restructuring. That process has dragged on for four years, and many staff members claim that it is undermining the efficiency of lending operations. While it is 
difficult to assess
 these claims reliably, a 
leaked internal survey
 of the organization's employees indicates, at the very least, that the management culture needs improvement.
This is closely related to the fourth criterion: hiring (and retaining) the right staff. No leader can do everything alone, so choosing a high-quality team is crucial. If those working at the organisation are unhappy, recruiting the most talented and motivated people will be nearly impossible.
Beyond creating an open, challenging, and supportive culture – reflected in internal surveys that are shared publicly (not leaked) – the leaders of international organisations must resist pressure from member countries to hire particular senior officials, who are not necessarily the highest-performing candidates. Moreover, they must be willing and able to identify and remove inherited senior managers who are not up to standard. The key words must be meritocracy and morale.
The final criterion for effective leadership of an international organisation concerns accountability. In the last couple of decades, heads of the IMF, the World Bank, and the UNHCR Refugee Agency have left office under a cloud of suspicion. Some leaders have lately established far stricter codes of conduct; it is up to the new ones to ensure that they are being enforced. Welcoming independent evaluation – and disclosing the results – is essential.
The world needs strong international institutions more than ever. And strong institutions need outstanding leaders who can build consensus among increasingly bad-tempered governments, while attracting sufficient resources and mobilising talented people to get the job done. This is no time to compromise for short-term political expediency.
This piece was originally published by Project Syndicate on 5 October 2016. Ngaire Woods is the founding Dean of the Blavatnik School of Government and Professor of Global Economic Governance at the University of Oxford.