What do sailing, the North Pole and the Blavatnik School of Government have in common?
Sue Fontannaz reflects on the similarities between a case study taught in the MPP class and her own experience.
Estimated reading time: 4 Minutes
Image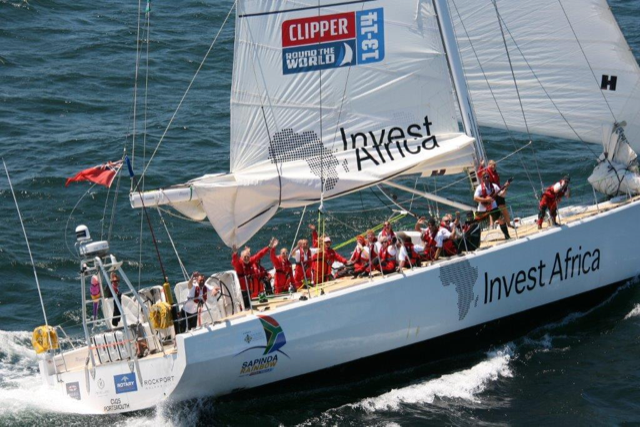 Having sailed across the ocean and experienced other leadership challenges, I thought I was prepared for the challenge of a Transformational Leadership Fellowship at the Blavatnik School. If you've faced the wilds of the ocean, then how challenging can a classroom be?
Entering the School for the first time brought up some of the emotions of stepping on board ahead of race start. Anxious excitement and trepidation that I wouldn't be good enough; that I would let my crew down and have to deal with the shame of failure. My experience of not knowing echoed in the question raised by the first case study we approached together with the MPP class. The case study 'Should I really be doing this?' Misba Khan's journey to the North Pole follows a 48-year-old Pakistani-British woman as she prepares to ski the last degree to the North Pole with the Women's Euro-Arabian North Pole Expedition (read more about the case and the case method).
Doubt was my baggage in the first week of training for the Clipper Round the World Race. Having never been on a sailing boat before, I was completely out of my depth, surrounded by mostly fit, young, experienced sailors. I had to own my limits and acknowledge what I didn't know; the cost of not knowing was too great. Crew could die if I pretended to know when I didn't have a clue. Saving face becomes less relevant when your crew are counting on you.
Slowly, the initial humiliation and shame of not knowing shifted as I started to find my place in the crew. I was not an overnight success during training, and it took time to build confidence and trust. The challenge of learning how to sail and becoming part of an ocean racing team highlighted that we each have something unique to offer. I discovered that my role in the crew was to calm and energise those around me; helping each other through the storms made us more resilient.
Fellowship on the equivalent of a double decker bus in the middle of the ocean is not too dissimilar to fellowship in the classroom. The containment amplifies any tensions and offers a valuable learning crucible for understanding how a group of individuals becomes a high performing team. As a fellow crew member explained, "there'll be friends that you will run into a burning building to save and there will be people that you hope you never see again". Sharing insights with the students, I realised that the MPP is similar in many ways. Both contexts highlight that we cannot always choose who we work with and that searching for what we have in common is more helpful than focusing on what divides us.
Working in a multi-disciplinary team is like trying to wrestle a spinnaker sail change; it works better with all hands-on deck. Sharing different perspectives is the only way to solve complex challenges. The sense of belonging that develops from doing something bigger than you can do alone stays with you long after the "disorientating dilemma" that provoked the initial doubt. Jack Mezirow, the pioneering transformative learning theorist, identified this stage as the essential start of transformational learning. We don't grow when we stay in our comfort zones; but growth isn't comfortable.
Leah Cohen explores the power of doubt in her book I Don't Know: In Praise of Admitting Ignorance. She recognises that "the ignorance we're ignorant of is the ignorance most difficult to remedy". Admitting that we don't know allows us greater receptivity and leads to greater wisdom.
Carol Dweck argues that intelligence is not a fixed trait; we can develop our intelligence. Her 'growth mindset' theory links with recent evidence from the science of expertise, which recognises deliberate practice as the key to unlocking potential. These perspectives are also connected to neuroplasticity in neuroscience. The anthropologist Ashley Montagu argues in Growing Young that our need to know is a first-order evolutionary drive, vital for our survival and development. Over time, he argues, we lose our openness and curiosity. He suggests our defensive stance leads to the hardening of the mind, or "psychosclerosis", which is the reason most of us draw back from the unfamiliar as we are reluctant to reveal ignorance. To be toppled off the foundation of our certainty can be distressing. But it can also be a gift.
Admitting that we don't know is not easy. But being in fellowship with others invites us to listen to their stories, and listening is the ultimate acknowledgement of our shared humanity. It is also the most powerful way to expand our world views. If we only listen to those who agree with us, what have we learnt, how has our worldview expanded?
Engaging with the MPP students, I have discovered insights that I couldn't possibly have known on my own. Each story has broadened my worldview, expanded my empathy and developed my intellectual humility.
In closing, I offer you the words of Theodore Roosevelt for those times when the judgement of others may make you stumble on your journey to daring greatly: "It is not the critic who counts; not the man who points out how the strong man stumbles, or where the doer of deeds could have done them better. The credit belongs to the man who is actually in the arena, whose face is marred by dust and sweat and blood; who strives valiantly; who errs, who comes short again and again, because there is no effort without error and shortcoming; but who does actually strive to do the deeds; who knows great enthusiasms, the great devotions; who spends himself in a worthy cause; who at the best knows in the end the triumph of high achievement, and who at the worst, if he fails, at least fails while daring greatly, so that his place shall never be with those cold and timid souls who neither know victory nor defeat."
Sue Fontannaz is at the Blavatnik School of Government as part of the Transformational Leadership Fellowship which enables distinguished individuals from the public, private or not-for-profit sectors to take up to one year out to engage with the latest academic thinking, broaden their perspectives, and develop for the next stage of their impact on the world.
Image from Clipper Round the World Race provided by the author.