Biography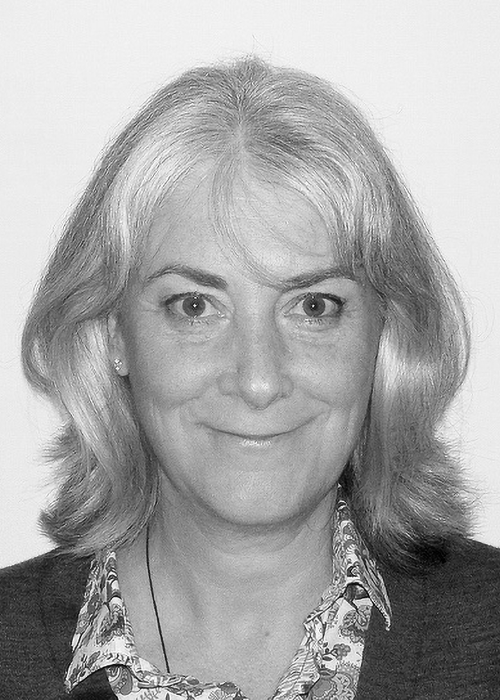 Sue Fontannaz
Transformational Leadership Fellow 2020–21
Sue is a social entrepreneur, team leadership coach and researching professional. She values applied theory and is focused on integrating best practice and theory across different fields, including leadership development, coaching and sport so that we can find better ways of working together to deal with complexity.
Born in South Africa, she is inspired by Nelson Mandela's mantra: "Education is the most powerful weapon which you can use to change the world". She founded media and publishing organisations which focused on using multimedia to support education transformation. Projects included collaborative multimedia to facilitate multi-stakeholder engagement, youth and teacher recognition campaigns to transform the role of teachers in South Africa and inspire youth to believe in the power of education to change their world. The lived experience of leading an entrepreneurial team in the dynamic media industry contributed to her understanding of the complexity of leadership and provided the motivation to study collaborative leadership.
She believes in lifelong learning and completed her MBA and MPhil (both cum laude) at the University of Stellenbosch Business School. She moved to Oxford in 2011 to further her studies and completed a professional doctorate at Oxford Brookes University. Her research focused on the role of coaching in supporting leadership development. In 2015/2016 she was invited to lead an MBA final year elective at the University of Stellenbosch on "leading at the edge".
Competing in the Clipper Round the World Ocean Sailing race in 2013/14 contributed to her interest in studying the dynamic nature of team leadership in challenging contexts. The experience also highlighted the value of drawing on sport to broaden our understanding of teamwork and wellbeing. She believes that sport plays a powerful role in mental wellbeing based on her experience of learning to row again after a spinal injury. She is a founding member of the City of Oxford Masters rowing squad. She has also recently established Oxford Team Leadership Coaching and partners with the rowing club to host team coaching experiences.
Her research into leadership as a team sport addresses the number one global HR challenge of shifting towards team-based organisational design. She draws on research from both the sports and organisational context. Her current research focus is on the sense-making and dialogical processes required for a more inclusive leadership approach in the context of hyperconnectivity. She is also currently writing a book to broaden accessibility to the philosophy of coaching beyond executive teams.
She is always interested in having real conversations about how we can thrive in leading collaboratively at the edge. She is excited about exploring what leadership will mean in the future with the master's students to develop a global collaborative perspective. She enjoys debating the future of leadership with her autistic son, who is studying geography and history. She is both immensely proud of him and thankful to him for teaching her to value diversity of thought. She also considers herself lucky as her husband is passionate about wine making and they love to host friends and colleagues to debate the future of leadership.
Sue Fontannaz is at the Blavatnik School of Government as part of the Transformational Leadership Fellowship.