Policy discussions in the time of Coronavirus – the Blavatnik School student podcast
Estimated reading time: 3 Minutes
Image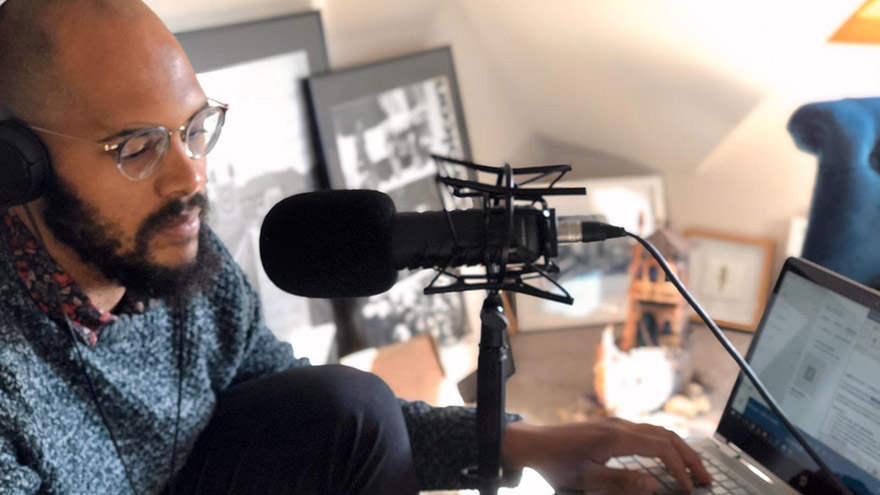 At the time of writing, it has been a little over six weeks since the lockdown in the United Kingdom came into force. In the uncertainty that followed the initial response we were all confronted with the difficult decision of whether to return back home before restrictions made it too hard, or to stay in place in Oxford, our home for the last nine months. For some of us, the draw of immediate families made the decision to leave easy, but many of us stayed, even though initially we felt anxious and unsure. No matter where we find ourselves, we have all adjusted in our own unique ways to our new normal. The MPP classes have restarted. Life in the time of coronavirus.
At A Look at the Issues – a policy podcast produced by students at the Blavanik School of Government – we have spent the last few weeks thinking about the best way to continue. The question we asked ourselves was how to continue having meaningful discussions about the various policy challenges that we face, when confronted with a global pandemic that has brought the world on its knees. COVID-19 has not only upended our every day lives, but also changed the ways in which we engage with any topic or plan, and especially in the area of public policy.
Inspired by a desire to capture the
essence of our collective resilience, we have decided to continue. We want to
highlight some of the initiatives that have taken our interest, from central government
right down to everyday passing interactions, and share some insights on how we
have all been getting on and staying safe and sane. Of course, the decision to start
recording remotely made things more chaotic and has demanded creativity. We've
learnt to record under blankets or in closets, negotiating sound quality with
our guests scattered all over the world and with varying degrees of internet
reliability. It is my hope that these stories will lift our collective spirits,
as we navigate these truly strange times.
In Episode 5 of A Look at Issues, we look at measures that governments right across the world have taken to contain the spread of COVID-19. First up, Tom Hale, Associate Professor in Public Policy at the Blavatnik School of Government joins us to talk about the Oxford COVID-19 Government Response Tracker, which has been collating data on the different policy responses governments around the world have taken to contain the outbreak. We then talk to two Master of Public Policy students who have been working closely with Tom and the research team for the Government Response Tracker. Pollyana Lima from Brazil, and Femi Adebola from Nigeria, share insights on some of the interesting patterns in responses from governments around the world and reflect on how their respective governments have responded. Finally, another MPP student, Woo Wee Meng, shares an intimate picture of life in quarantine and isolation from Singapore. Listen here.
Suta Kavari (MPP 2019) is currently studying for a Master of Public Policy at the Blavatnik School of Government. He is the host of the student-led podcast A Look at the Issues.
A Look at the Issues, the new student-led podcast from MPP students, is hosted by Suta Kavari, researched and edited by Jasmina Bidé and Shevika Mishra. It is produced by Anthony Liveris and project managed by Desma Natome, with support from Blavatnik School staff.