How one Chinese local government deals with the effect of COVID-19 policy on the economy: the case of Yibin
How has China, one of the countries with the strictest COVID-19 prevention policies, balanced pandemic prevention and control with economic development? The city of Yibin in Sichuan province provides an interesting example.
Estimated reading time: 3 Minutes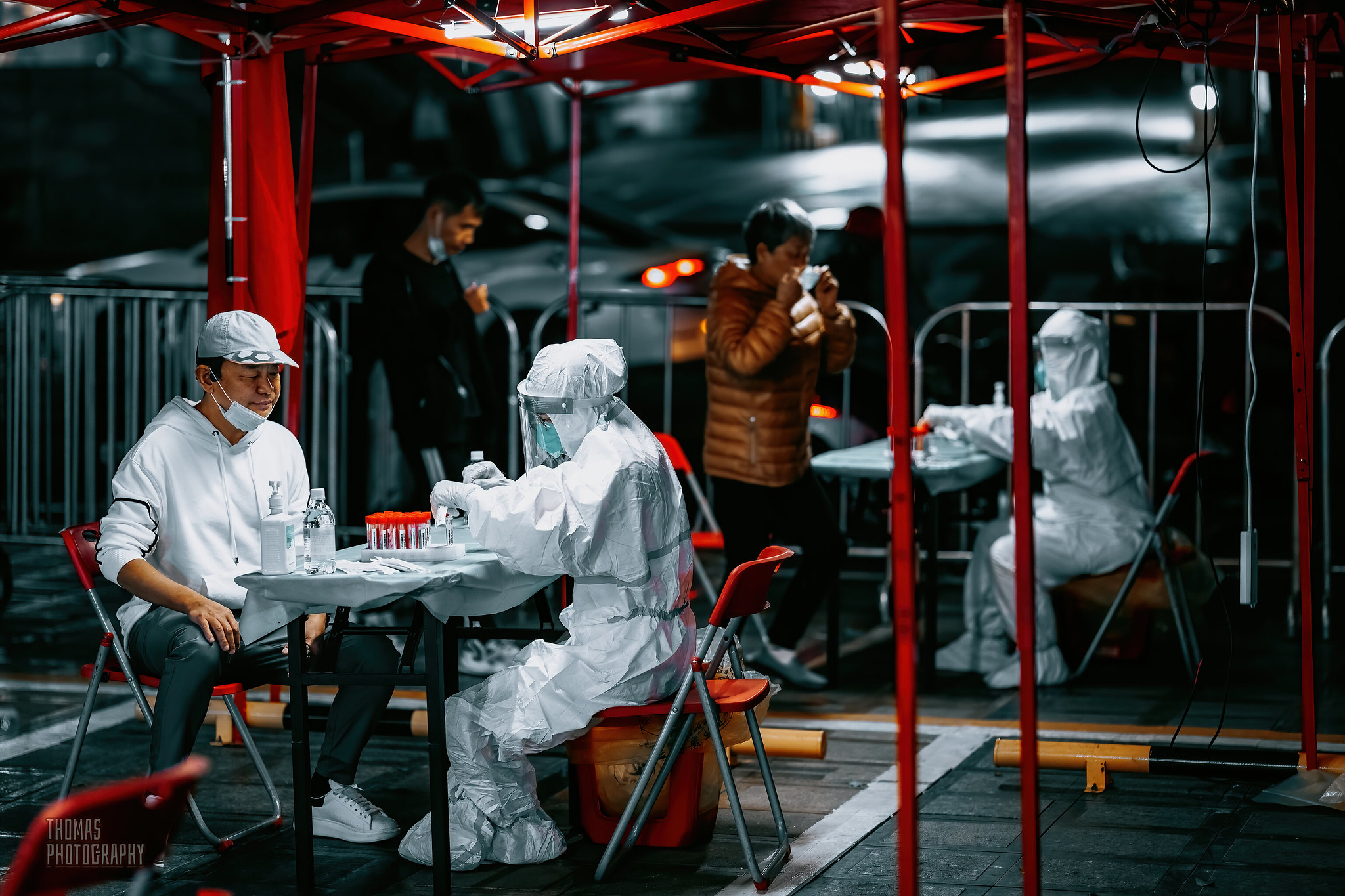 From 12 January 2020 to 12 September 2022, Sichuan Province had a total of 4,855 confirmed cases, with a maximum of 167 new confirmed cases on a single day. Although only a few cases occurred in the city of Yibin, rapid and strict containment measures were adopted whenever a local case was reported.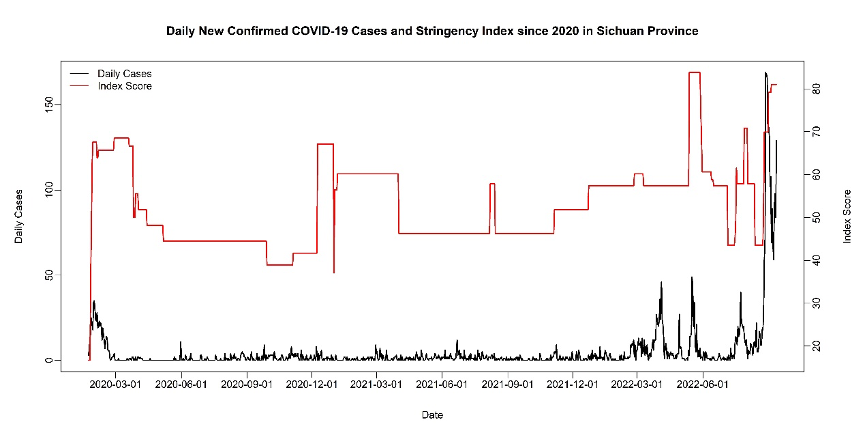 On 7 August 2021, while some cities in Sichuan Province were affected by the outbreak in Nanjing driven by the Delta variant, the local government in Yibin requested the closure of workplaces, canceled all large events, and limited gatherings to less than ten people. On 5 April 2022, 12 new confirmed cases were reported in Sichuan Province. Even though none of them were reported in Yibin, the city adopted the same policy as in 2021. Recently, with 37 new confirmed cases between 27 August and 8 September 2022, Yibin adopted city-wide "static management" from 9 September; this measure required citizens not to leave the city or their own homes.
These policies had an effect on the local economy (Figure 2). The growth rate in commercial property sales is a helpful indicator of real-time economic development. For example, at the onset of the global financial crisis from 2007 to 2008, global real estate transactions in the US fell by 57% in value and 50% in volume . Retail sales are another helpful measure. Both are plotted in Figure 2. We see three periods of negative values of the year-on-year growth rate of commercial property sales: the initial pandemic, Delta wave, and Omicron wave, respectively. However, after each negative period, the value rebounded relatively quickly. Retail sales show a similar trend, though they have diverged during the latest Omicron phase. This suggests that Yibin's economic outputs has fluctuated with the rounds of local outbreaks and related containment policies.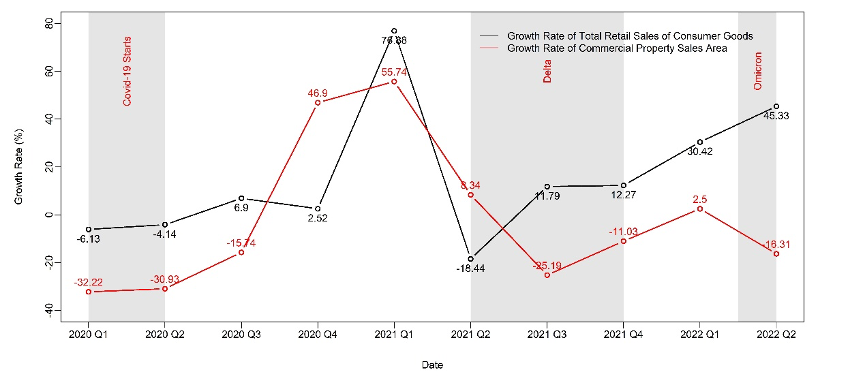 How did Yibin respond? The government put in place both short-term stimulus and also accelerated efforts to make local supply chains more resilient. To address the immediate impacts of COVID-19, Sanjiang District issued policies to stabilise market entities and employment. In the early days of the epidemic, the government urgently cashed RMB 319 million in industrial support funds, waived more than RMB 19 million in rent, and financed RMB 93 million for 18 enterprises. In addition, the government encouraged enterprises to develop a closed-loop production model of "COVID-19-proof bubbles" to effectively reduce the risk of epidemic transmission while ensuring normal production. This means keeping groups of workers from mixing with each other in order to reduce the risk of infection.
Looking longer-term, the government sought to re-think its position in supply chains. The pandemic has highlighted the negative side of the fragmentation of supply chains caused by globalisation. To tackle this problem, Yibin invited investment like the leading power battery company CATL and 51 supporting projects to shorten the supply chain through policies like tax rebates, subsidies for the purchase of core equipment, and electricity and gas price reductions , minimising economic fluctuations caused by the epidemic both domestically and internationally. Intelligent manufacturing technologies and tools were also deployed to digitalise its supply chain. Meanwhile, Yibin adjusted its long-established traditional economic development model, which was mainly supported by the liquor and coal industries, to aim toward a green and circular economy, creating more job opportunities and preventing the city from over-relying on natural resources. While this strategy was included in the development plan of the local government before the pandemic, the government elevated its importance during the period.